While we're all enjoying Joe Gomez's performances at centre-back, don't be surprised to see Dejan Lovren remain a key player this season, Chris McLoughlin explains.
One of the best and worst things about following a team like Liverpool is getting carried away. I don't mean by doctors in white coats – although that seemed preferable during some games when Roy Hodgson was in charge – rather than by what you've seen on the pitch.
It's good because when the Redmen are firing on all cylinders, scoring goals, winning games, getting Kopites singing, bouncing and scarf-twirling there is no better feeling in life. Although I say that as someone who has never had my teeth whitened and Bobby Firmino always looks pretty happy whenever I see him.
The downside of getting carried away when the Reds are on fire is that you can get ahead of yourself, imagining untold glory and open-top buses cruising the streets where Giants thrice roamed only for it to sting even more if the success you believed was about to follow doesn't materialise.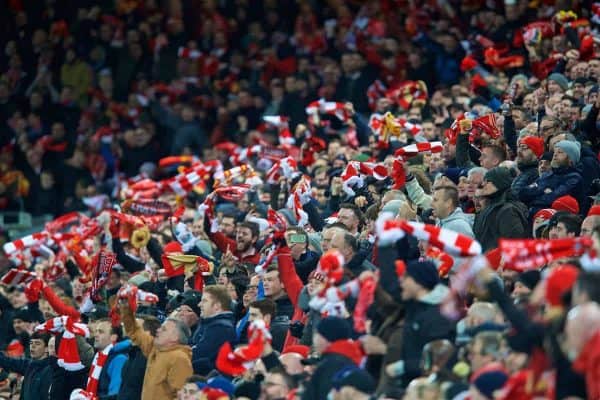 Premier League 2014. Europa League Final 2016. Champions League Final 2018. I've got less painful memories of stepping on Lego. Shaped like Marouane Fellaini's elbows.
It's for such reasons why I'm not building all my hopes up that league title number 19 is on the way to Anfield followed by a Sangria-filled weekend in Madrid in June just yet, but also why I think there needs to be some caution regarding the progress of one young Liverpool player.
Gomez, Lovren and Trent
Joe Gomez could become the first central defender to win PFA Young Player of the Year since Tony Adams in 1986/87. He's been that good so far this season, not just with a Liver Bird on his chest but also Three Lions.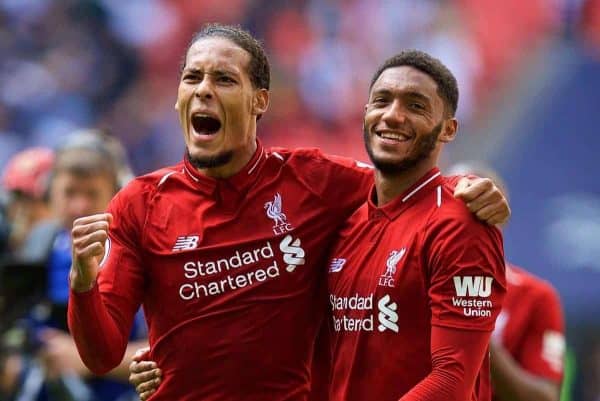 I've also heard countless Reds say Gomez and Virgil van Dijk can be Liverpool's first-choice central defensive partnership for the next five years. At least. I've even been saying it myself, but I'm not sure they'll even be Jurgen Klopp's first-choice central defensive partnership for most of this season for two reasons.
The first is Trent Alexander-Arnold, whose rise has been more meteoric than a Riyad Mahrez penalty. At the age of 20, Trent won't play in every game. Klopp, rightly, won't let him. He's a manager who gives young players opportunities, but one who also ensures they don't suffer from burn-out or become weighed down with too much responsibility.
Alexander-Arnold appeared in 19 Premier League games last season, Gomez – who at 21 is also still a young 'un – appeared in 23. Apart from the odd start for the lesser-spotted Nathaniel Clyne when he returned from injury, Klopp rotated the pair at right-back and I think he'll start doing the same again now that Dejan Lovren is fit.
Hands up who just groaned? A fair few of you, no doubt, as Lovren has plenty of critics, something I can categorically say he is well aware of having sat down with him this week for an interview that'll be published in the Red Star Belgrade programme.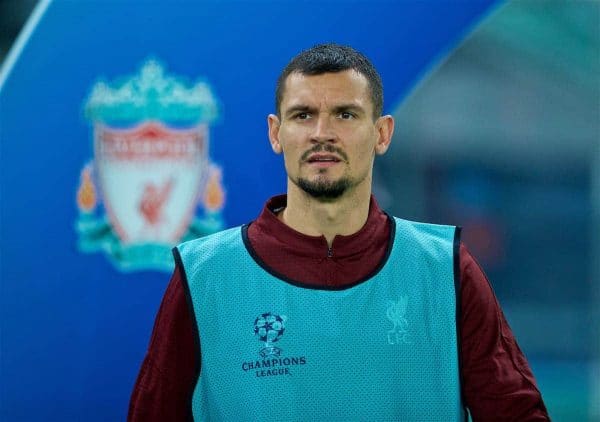 He's one of those players that many Reds made their minds up about during his first season here – the hugely disappointing 2015/16 campaign – and has never been able to change opinions despite vastly improving under Klopp's management.
Football is a personality contest at times. Lovren was slaughtered for having a shocker at Spurs last season but not afforded the credit he deserved when playing well, particularly in both Champions League quarter-finals against Man City and in the final in Kiev when he was up there with Sadio Mane as our best performer.
Having now also played in a World Cup final he's also the only player in the current squad to have appeared in the two biggest finals in football and Klopp will make full use of that experience.
All I'm saying is that if the van Dijk-Lovren central defensive partnership that got the Reds to Kiev last season is restored with Gomez and Alexander-Arnold being rotated again on the right don't keel over with shock.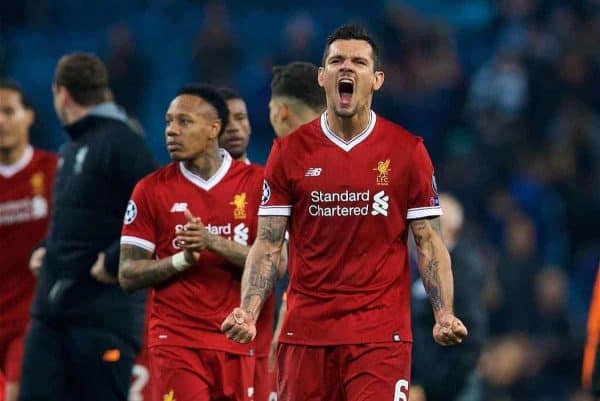 Gomez has got a big future at centre-back and he could end up playing alongside Virgil van Dijk until a Brexit exit plan is finally agreed in 2025 but don't be getting carried away thinking it'll necessarily be Klopp's first-choice immediately.
He'll make use of his squad accordingly, and that means Gomez will be utilised in both positions where he'll continue to prove that there isn't a finer young defender in English football.
---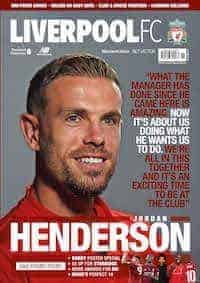 * Chris McLoughlin writes for This Is Anfield each Friday; he's also a writer for the Official LFC Matchday Programme and LFC Magazine. You can get the new edition of LFC Magazine here.