Liverpool have turned their attentions to a known previous transfer target, in Hoffenheim's Kerem Demirbay—and this time it could be serious.
Jurgen Klopp has previously shown interest in the midfielder, though no formal move for his signature has materialised.
Much of the reported interest came last season, before torn ankle ligaments saw Demirbay miss most of the end of the campaign.
Summer moves for Naby Keita and Fabinho meant it was always unlikely a third central midfielder would be added, though the failed bid for Nabil Fekir shows that Klopp does, regardless, still see room for added creativity in the centre of the pitch.
And now Bild are reporting that the Reds have sent scouts to watch Demirbay in action of late, with the Lyon midweek Champions League match and the weekend Bundesliga encounter against Stuttgart both having been taken in.
Demirbay played the full 90 minutes against Lyon, claiming an assist in the 3-3 draw, before starting as substitute against Stuttgart.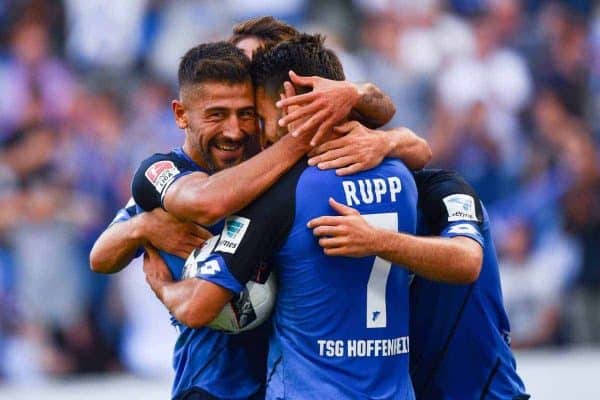 He wasn't on the bench for long, though, and his 40th-minute introduction sparked Hoffenheim to life and sent them to a 4-0 win.
Stuttgart had been reduced to 10 men and were proving tough to break down prior to Demirbay's introduction, but he immediately seized on the space afforded to him in midfield to carve open the VfB defence a number of times.
After the break he was instrumental in helping Hoffenheim flood forward and make great use of having the extra man, highlighting his vision and ability to set the tempo as much as his technical ability in midfield.
New midfield additions notwithstanding, there's ample reason to suggest that Klopp's interest in Demirbay is legitimate and that the end of the season would be the ideal time to make a move.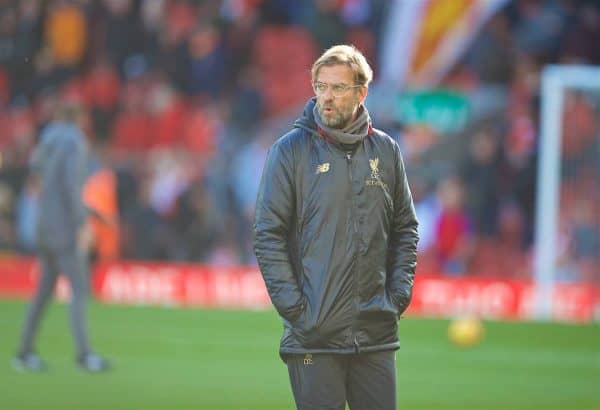 Though utilised as a playmaker, Demirbay has proven capable of operating as both a No. 10 and a No. 6—and it's the latter role he's shining in at present.
After the game he spoke about being in the role: "I feel very, very well on the six. That's where I can set the pace for my team."
With Klopp utilising a double-six pivot in the centre more often recently, it's not surprising that he's considering other options who have shone in a similar system.
Fabinho and Keita are both well-used to operating in that alignment, while Klopp himself often had a double-pivot in place at Dortmund. More often, we may see that this season at Anfield.
Demirbay's manager Julian Nagelsmann said the sub's impact was key to the win—and the manager himself could be key in completing the signing.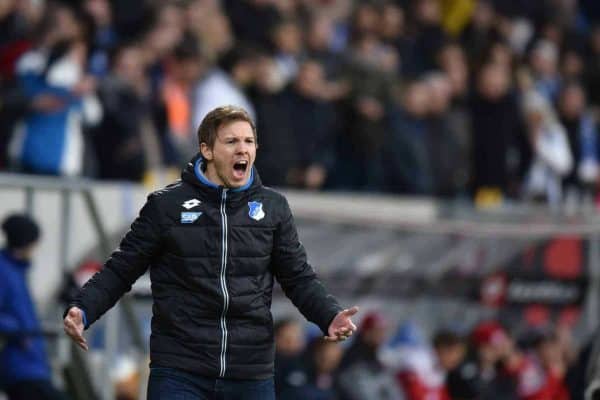 At the end of the current campaign, Nagelsmann is leaving Hoffenheim, having already agreed a deal to take over at RB Leipzig. There's no question that he'll leave a sizeable hole at the club to replace, and the incoming manager will need to re-shape the team in his own image.
The need to sign new players and the natural ending of team's life-cycle that comes when a manager departs could both mean that a key player or two also leave at the same time.
Demirbay would be high on that list: a 25-year-old international with three years left on his contract—basically as perfectly placed for a high-priced sale as Hoffenheim could want.
Klopp's interest in Demirbay goes back more than a year, and that's the final part of the potential puzzle. It's no secret by now that the manager is happy to wait, a year or more if necessary, to get the players he wants.
He did it with Keita, and again with Virgil van Dijk.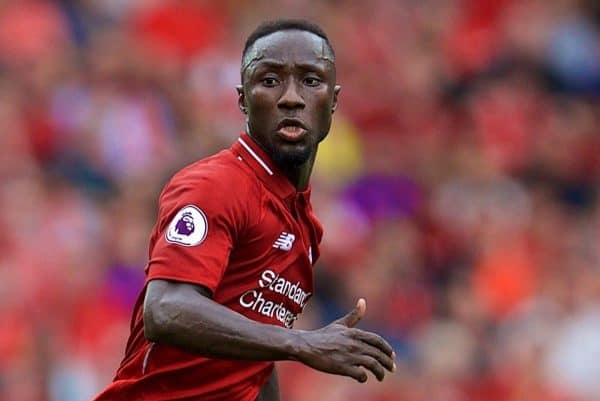 He'd have no qualms about signing Demirbay a year, or even 24 months, after initially highlighting him as a potential addition.
There will be other players watched, monitored and considered over the weeks ahead of the January transfer window and indeed next summer.
But don't be surprised to see the links with Demirbay get ever-stronger as the season goes on, and for the Reds to be prepared to pounce on uncertainty at Hoffenheim when the current manager-player relations are broken up.