Liverpool went top of their Champions League group with a 4-0 win over Red Star— but how close are the Reds to securing a last-16 place?
Precisely halfway through the group stage, there's nothing wrong with being top of the quartet.
Indeed, looking around at some of the Premier League's representatives who played one evening earlier, things could be a lot worse for Jurgen Klopp and Co.
As the Reds were putting Red Star to the sword, Paris Saint-Germain and Napoli were fighting out a topsy-turvy encounter in which the Italian side led twice, but were pegged back both times. A 2-2 draw was eventually secured in stoppage time by PSG's Angel Di Maria.
It leaves the group tight at the top, with a one-point lead for the Reds.
Liverpool move to the top of a tight Group C. pic.twitter.com/78oF4XccLb

— ESPN FC (@ESPNFC) October 24, 2018
Game week four presents the reverse fixtures: Red Star vs. Liverpool and Napoli vs. PSG.
Safe to say, the Reds simply have to win, not just to boost their points tally but to give an edge over both Napoli and PSG's respective results right across the board.
Head-to-head

Where teams finish level on points, it's head-to-head results which determine who comes out higher, not goal difference.
To that end, Liverpool not scoring as many against Red Star as PSG managed makes no difference—but the Reds' late Anfield win against the French side very much does matter.
And while PSG racked up a big win against the Serbians, they've now failed to win against both their main group rivals.
The Ligue 1 side know they must get a positive result in Naples next week, or they'll be on the brink of a shock exit—they'll be four and five points behind the top two if Liverpool and Napoli win next time out.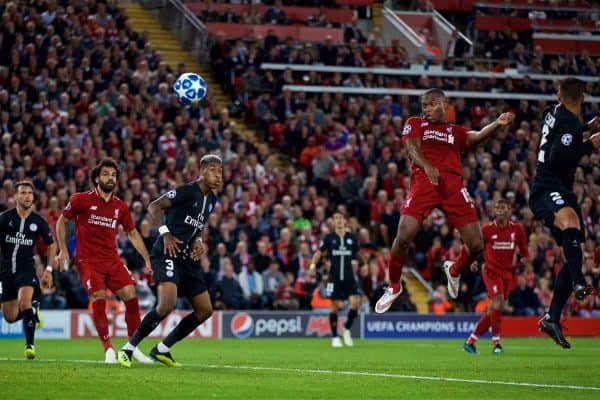 Indeed, anything less than a 2-2 draw—so including a 1-1 draw—in Naples will immediately put PSG at a disadvantage.
Of course, points count even before head-to-head results, which makes winning in Belgrade a huge opportunity for the Reds to seize.
Napoli only drew 0-0 there, so in a direct results comparison, Liverpool can be ahead of the curve if they take three points. Play as they did at Anfield, and they should do exactly that.
The caveat there is that Liverpool will have to beat Napoli on home soil for it to make any difference, having surrendered a late 1-0 defeat in Italy.
Best case scenario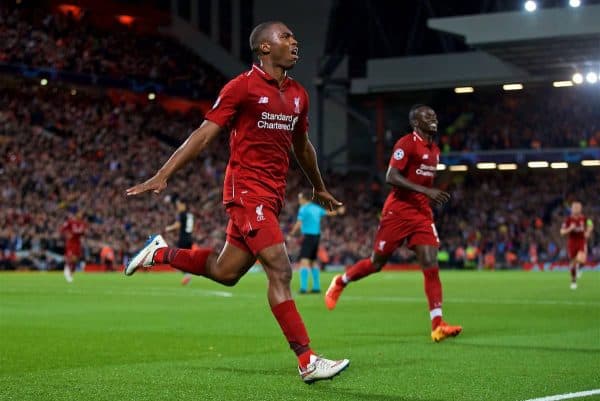 What does this all mean for the Reds, next time out and beyond?
First off, they must get a win, they're capable of getting a win, and will focus only on getting a win, in Belgrade.
Chalk off that game and it's nine points from four; usually, 10 will secure safe passage to the last 16.
Then it's down to PSG's reaction.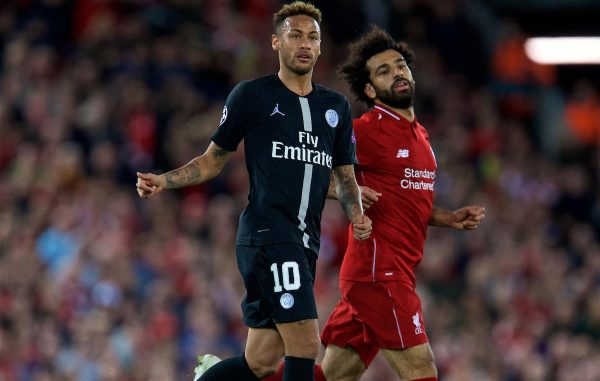 If the French side win, Liverpool have a two-point lead at the top and even a draw against Napoli will guarantee a last-16 spot—even if they lose at PSG beforehand.
If Napoli beat PSG, Liverpool can qualify in game week five by managing to draw or better in Paris.
And if it's another draw, it will mean the Reds have a three-point lead at the top—and both opponents know they have to win both their remaining games to go through, and will come out all guns blazing in game weeks five and six.
There are still twists and turns ahead no doubt, but the Reds must simply do their job in Belgrade and watch how the other two deal with the pressure of having to chase.
Then, if no mistakes are made in Serbia, Klopp and Co. can begin the tactical plan to eke out the points Liverpool need to march once more into the last 16.