The media felt Liverpool showed a new pragmatic approach in the 1-0 win at Huddersfield and that defence is now the Reds' biggest strength.
In keeping with the theme of the season so far, Jurgen Klopp's side ground out another vital victory to keep the pace at the top of the table.
Mohamed Salah ended his drought with a trademark composed finish to earn all three points, as the Reds then held firm for the rest of the contest at the John Smith's Stadium.
Liverpool certainly didn't click into top gear as hoped upon their return from the international break, but full credit must go to the Reds for showing grit and resilience yet again to dig out another priceless victory.
Here's how the media assessed the narrow win.
The watching journalists reflected on the importance of the win and discussed the Reds' ability to 'win ugly'…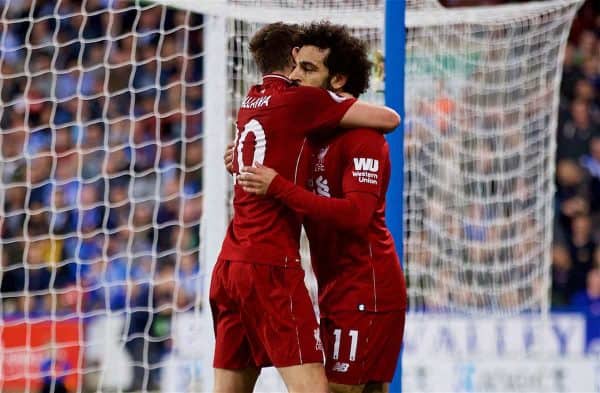 Firstly, BBC Sport's Patrick Jennings rightly noted how winning was far more important than performance with the need to build on recent draws with title rivals:
"This was not a vintage performance from a side who many recognise as the most likely challengers to City, but having drawn away to Chelsea and at home to the defending champions in their previous two league games, getting three points was what mattered most."
Our own Karl Matchett assessed how the victory was the perfect start to a run of games which the Reds must take full advantage:
"Now is a much more straightforward looking succession of games, but that's only worth the acknowledgement if the Reds actually go out and win each time.

"Without being a classic performance which will live long in the memory, this was the type of match Liverpool had no option but to win, and win they did. Now to continue it, and build on the big start to the season."
The Mail's Ian Herbert thought the win illustrated how "pragmatism has replaced idealism" for Klopp, and thinks the Reds will feel the benefits of more controlled wins come the title run-in:
"Their ability to extract it—and go second—with far less than the blood and thunder of last season adds to the impression that pragmatism has replaced idealism where Klopp is concerned.

"The pay-back may be less exhaustion come the title run-in."
Reporters were largely unimpressed by the performance and discussed where the Reds struggled…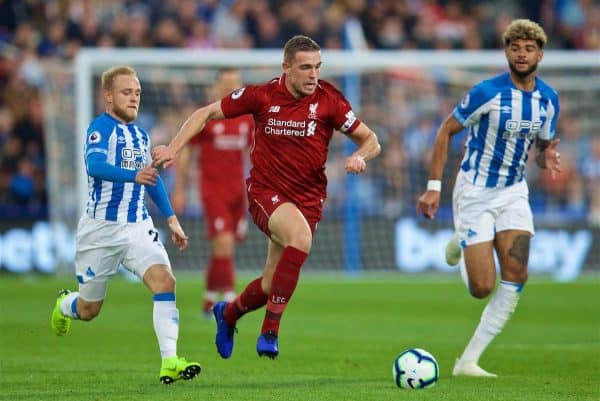 First of all, the Liverpool Echo's James Pearce focussed on the mitigating circumstances behind the display, citing injuries and the first game after the international break as key factors:
"Of course they will have to play better than this to wrestle City's top-flight crown from their grasp, but the international break and recent injury setbacks meant there were mitigating circumstances for the paucity of this performance."
ESPN's Glenn Price was less forgiving, bemoaning Liverpool's lack of control while assessing that the Reds were fortunate not to be punished for it:
"This performance was far from being a controlled one.

"Liverpool were continually caught out by Huddersfield's counter-attacks and perhaps would have been punished if they weren't playing against a side that has managed just four goals this season."
Jennings highlighted Liverpool's lack of fluency moving the ball between midfield and attack and also criticised the Reds' sloppiness in possession:
"Without regulars Sadio Mane and Naby Keita—both were injured over the international break—at times the link-up play between midfield an attack was flat, and there were plenty of errors in possession."
Matchett commented on the lack of midfield balance in Klopp's changed 4-2-3-1 formation, assessing that the Reds' centre struggled to get to grips in possession:
"Klopp decided on a formation shift, pairing James Milner and Jordan Henderson and letting Shaqiri roam ahead of them in a 4-2-3-1.

"It was reasonably fluid in terms of movement, with the idea clearly to leave Salah and Lallana as high upfield as possible to support Sturridge, but the on-the-ball work didn't quite match the intent."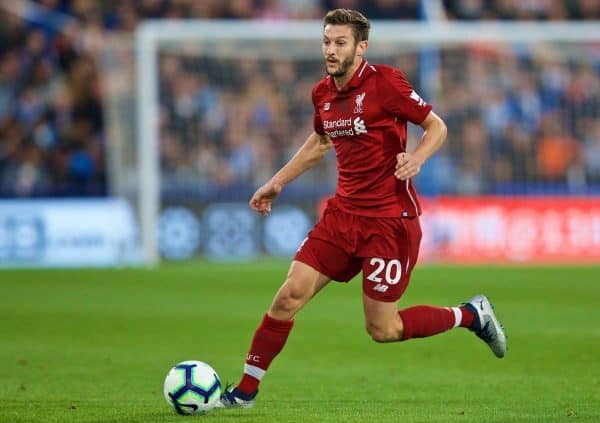 Turning focus to the midfield selection, the Mirror's Mark Jones felt Adam Lallana showed why he must only play in midfield with a poor performance as part of the front three:
"There may still be a future for Lallana at Liverpool, but not as part of the front three.

"His best displays for Liverpool have come as one of the middle trio, and that's where he should stay."
On a similar note, our man Henry Jackson thought Xherdan Shaqiri shone in his advanced midfield role, assessing the Swiss international Liverpool's brightest performer:
"With Sadio Mane ruled out through injury, Shaqiri came into the Reds' attack and was his side's most dangerous player by some distance.

"Every time he had the ball he looked like making something happen, with his beautiful left foot producing well-crafted passes and dangerous crosses. A really exciting outing from the Swiss."
Discussing another incoming Red, the Mail's Ian Ladyman felt Daniel Sturridge failed in his task of leading the line from the off, noting how attacking play suffers with the England striker:
"Nevertheless, Liverpool are not always as effective when he is asked to play from the start. At 29, Sturridge does not press the ball as effectively or eagerly as Klopp needs his first line of defence to do.

"This means that the opposition sometimes have time to build their own periods of possession. That was a luxury afforded Huddersfield too often here."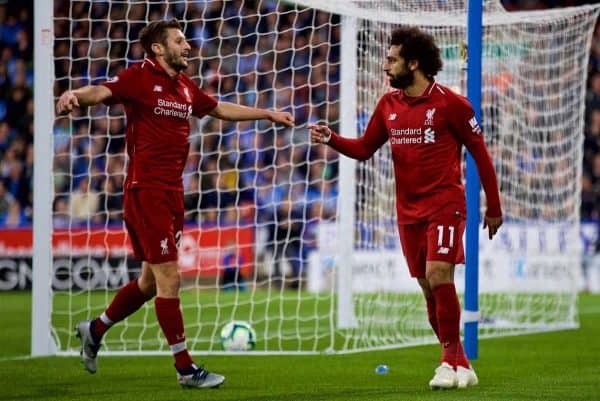 On a different note, Peter Staunton, for Goal, stuck up for Salah, insisting the Egyptian is just performing more efficiently under greater pressure and tougher treatment from opponents:
"Never mind that he went to the World Cup injured with the expectation of 98 million Egyptian people weighed upon his delicate shoulder. Never mind he's been without a good rest. Never mind the fact that he's a marked man now and there isn't a football soul alive not aware of what he's capable of.

"Salah would have needed to go to another level beyond last season's greatness if he was to top his exploits this time around. That is difficult. Instead, he's been working in the gaps as best he can. He's living for moments to pounce."
However, certain reporters were more impressed by Liverpool's pragmatism and improved defensive strength…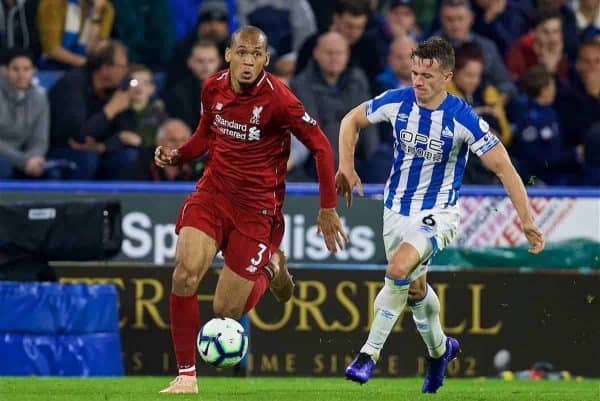 The Telegraph's Chris Bascombe insisted there is much to commend about the way the Reds are trying to overhaul Man City by mastering all kinds of performance:
"Liverpool remain a combination of the promising, effective and utterly infuriating yet there they are, level on points with Manchester City and rewriting club records.

[…]

"Have the swashbucklers become the bus-parkers? Not quite, but it's some makeover. As a package there is much to commend as Liverpool try to ensure City do not repeat last season and begin their surge for the title in autumn."
And Pearce lauded Klopp for conducting a transformation which has seen Liverpool's main weakness now become the biggest strength:
"Remarkably, with just three goals conceded in nine league matches, this represents the best start to a season defensively in the club's 126-year history.

[…]

"What was their Achilles heel is now their biggest strength."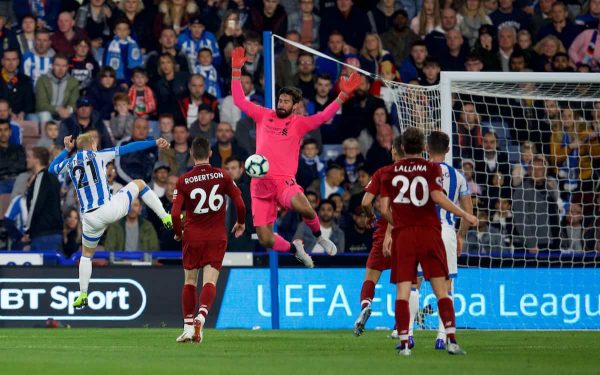 But Bascombe also believes Liverpool's need to rediscover their best form as only that will be enough to sustain the challenge for the title:
"Liverpool are still there, but winning without playing well can only sustain a challenge for so long."