Jurgen Klopp has overseen a huge change in the quality of Liverpool's squad since arriving at the club three years ago, with almost every signing being a success.
Klopp has aligned himself with FSG's collegiate approach to transfers, working in tandem with sporting director Michael Edwards and director Mike Gordon.
What this trio have done is clearly identify the player they want, then working to get that high-calibre signing rather than settle for a second or third best option – as was too often the case for Liverpool in recent decades.
Klopp trusts in the club's strategy and has regularly commended his scouts for their work in explaining why a target should be signed, which was certainly the case with Mohamed Salah.
In total, Klopp has recruited 18 players since arriving in Liverpool in October 2015, but who makes up the top 10?
10. Xherdan Shaqiri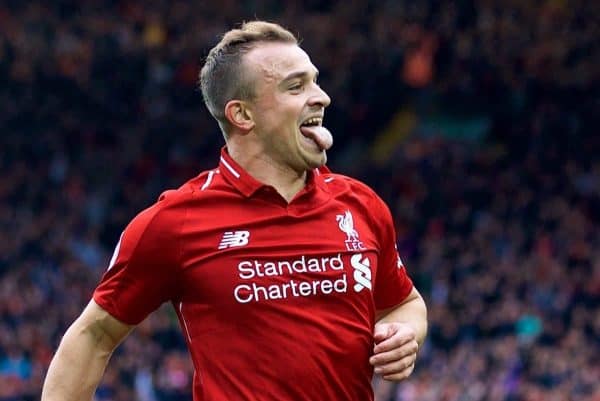 Cost: £12m
Appearances: 6
Impact so far: 5/10
This feels like Xherdan Shaqiri's last chance to shine at a world-renowned club.
There is a risk element involved with the Switzerland international, given his reputation for flattering to deceive at Bayern Munich and Inter Milan, but £12million made him well worth a punt.
Shaqiri hasn't managed much game time yet, but a bright showing in the 3-0 win over Southampton – one of only two starts – gave a taste of what is to come.
He perfectly illustrates the improved squad depth at the club.
9. Fabinho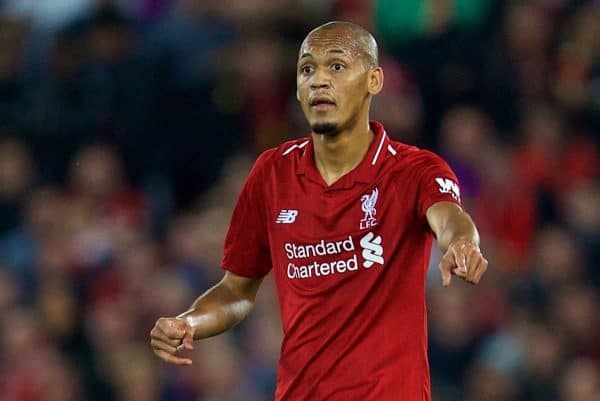 Cost: £43.7m
Appearances: 3
Impact so far: 5/10
Ignore the fact that Fabinho has made a strangely muted start at Liverpool, he will be an outstanding signing as the months pass.
The Reds have lacked a top quality deep-lying midfielder ever since Javier Mascherano left in 2010, but Fabinho is the man to solve that shortcoming.
Klopp did superbly to get his man, with Paris Saint-Germain also very keen on him, and he has the ability to be a game-changer in the long run.
Patience is required – it might take him a full season to fully adjust, like so many foreign players in the Premier League – but Fabinho's worth will shine through eventually.
8. Naby Keita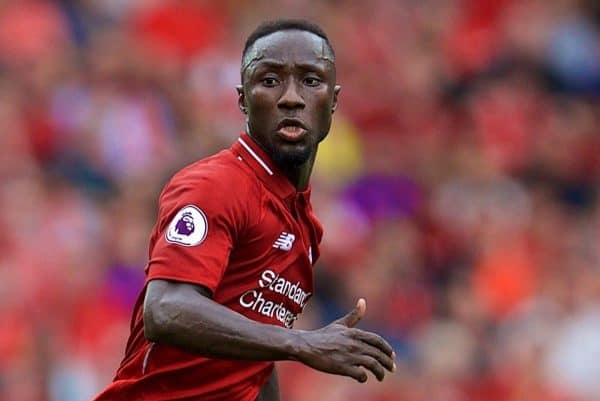 Cost: £52.75m
Appearances: 10
Impact so far: 5/10
Few Reds signings felt as exciting as Naby Keita when he agreed to trade RB Leipzig for Anfield a year in advance, and he has the ability to be a future superstar.
Not many feel worthy of taking Steven Gerrard's legendary No.8 shirt, but the street-footballer-like Guinean is a special talent.
An underwhelming first 10 appearances prevents him from being higher on the list, but like Fabinho, he is a long-term acquisition who shouldn't be overly judged this early.
We need to see more of him, and we will.
7. Alisson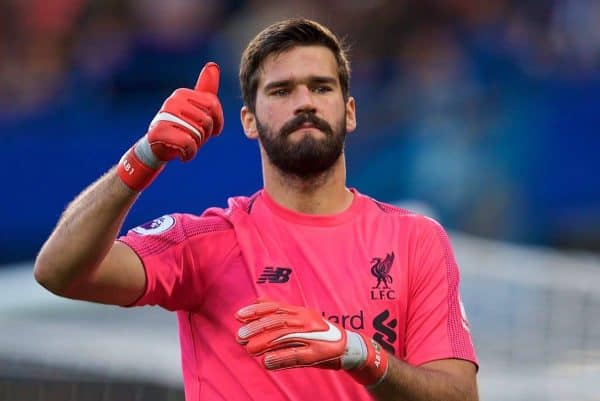 Cost: £65m
Appearances: 10
Impact so far: 8/10
Having spent almost a decade having to put up with average goalkeepers, Klopp swooped for Alisson, filling a gigantic void in the process.
Many baulked at the £65 million price tag, but the Brazilian has already shown just what an all-conquering presence he is, that Leicester City gaffe aside.
At 26, he still has so many years ahead of him and you would like to think Liverpool will have one of the best 'keepers on the planet in their ranks for the next decade.
Come the end of the season, expect him to be closer to top spot than this!
6. Gini Wijnaldum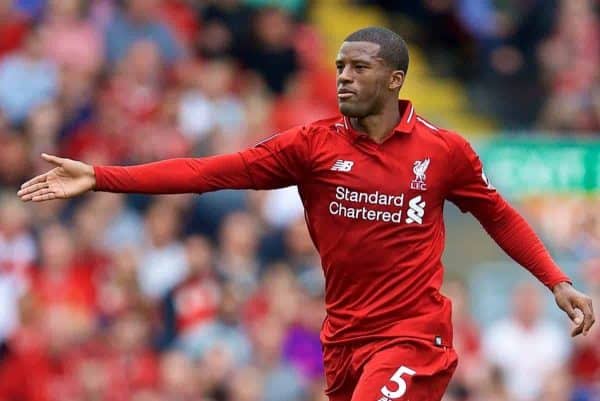 Cost: £25m
Appearances: 102
Impact so far: 8/10
Remember when nobody could understand why Klopp was signing Gini Wijnaldum, with the majority expecting him to be used as a No.10 or in a front-three?
Liverpool's manager had other ideas for the Dutchman, turning him into a disciplined, intelligent central midfielder who knits things together in dexterous fashion.
Wijnaldum hasn't necessarily set the world alight and does have a preference for going missing on occasions, but he has been a key component of the Klopp revolution.
A footballer with a bag of tactical nous and a wonderful team spirit, he has been an undoubted success.
5. Alex Oxlade-Chamberlain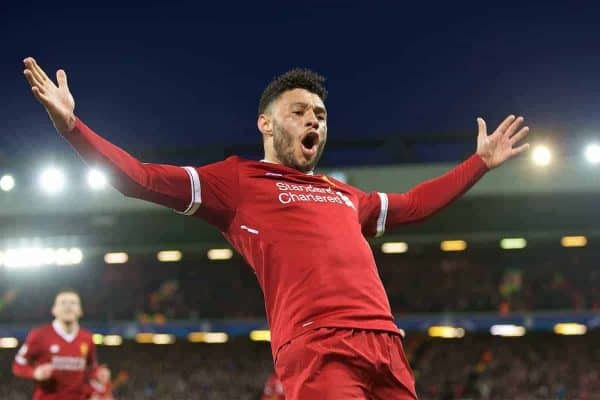 Cost: £35m
Appearances: 42
Impact so far: 8/10
Klopp's loves a buy that doesn't instantly look great on paper and Alex Oxlade-Chamberlain is one of the best examples of that.
An inconsistent, frustrating figure at Arsenal who was falling short of his potential, he came alive at Anfield last season, becoming a key man.
Utilised in his preferred central midfield role, the 25-year-old's ability to beat a man and break the lines was pivotal in Liverpool's Champions League run.
Cruelly, a serious knee injury looks set to keep him out of the entire 2018/19 season – without him around, you can see exactly what the Reds are missing in the middle of the park.
4. Andy Robertson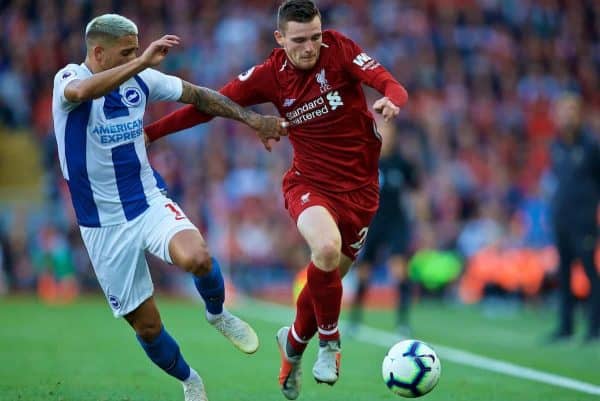 Cost: £10m
Appearances: 40
Impact so far: 9/10
Andy Robertson is Klopp's greatest success story in many ways, but there was a lukewarm reception when he arrived from relegated Hull City.
As such, expectations were not too high, but in the space of 12 months he has turned into one of Europe's premier left-backs.
An excellent all-around footballer and a seemingly fantastic person, Robertson has become a crowd favourite and been arguably Liverpool's most consistent player in 2018.
Finally, a solution to the long-term issue at left-back.
3. Sadio Mane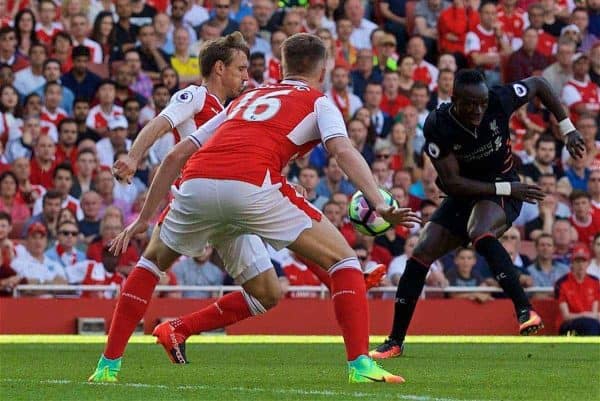 Cost: £30m
Appearances: 84
Impact so far: 9.5/10
Sadio Mane's switch from Southampton to Liverpool also had a fairly low-key, Robertson-esque feel about it, with Douglas Consta considered a more exotic target.
From that wonderful debut goal at Arsenal onwards, though, Mane has helped transform the Reds' attack, bringing goals, movement, guile and hard work by the bucket-load.
Even on a bay day the Senegalese looks a threat – a hallmark of a great player – and he is someone who epitomises what Liverpool have become under Klopp.
Acquiring Mane's signature for just £30 million was a masterstroke and he felt indispensable within months of arriving.
2. Mohamed Salah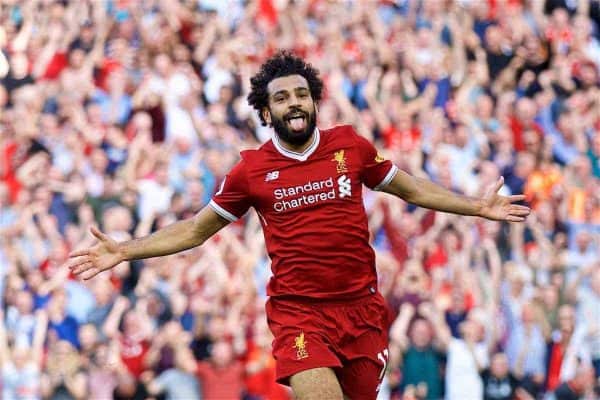 Cost: £36.9m
Appearances: 63
Impact so far: 10/10
It seems unfathomable looking back, but there was some doubts surrounding Mohamed Salah's move to Merseyside, following a forgettable spell at Chelsea a few years earlier.
A year later Salah had scored a staggering 44 goals, broken numerous records, won multiple end-of-season awards and cemented his reputation as one of world football's most famous faces.
His impact last season was remarkable, with a genuine air of Lionel Messi about him, and £36.9 million is proving to be one of the bargains of the century.
It won't be long until he is back to his unplayable best.
1. Virgil van Dijk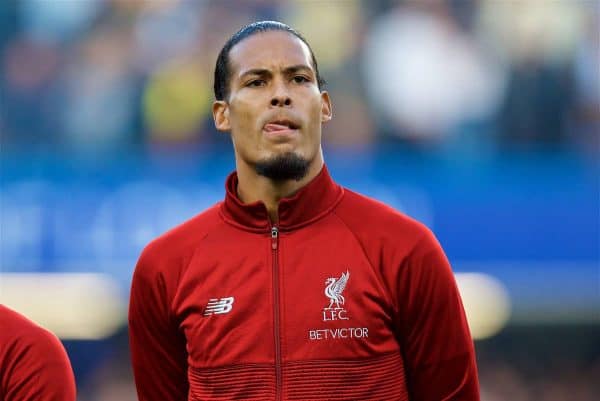 Cost: £75m
Appearances: 32
Impact so far: 10/10
It feels tough not picking Salah as No.1, but Virgil van Dijk's influence has been unrivalled and he has transformed Liverpool's defence.
An injury to Van Dijk would likely affect Liverpool more than an injury to any other player, underlining his importance.
To say Van Dijk has single-handedly solved the Reds' defensive woes would be going too far as Klopp and other individuals also deserve credit, but he has been the unquestionable building block behind it.
A physical specimen who is fast, tall, a leader, classy on the ball and monstrous in the air, there is a reason why the 27-year-old is regarded as a truly elite defender.
Klopp is yet to make a better signing than Van Dijk and he holds the key to their Premier League title challenge.
---
Those who missed the cut: Loris Karius, Alex Manninger, Kamil Grabara, Joel Matip, Ragnar Klavan, Steven Caulker, Marko Grujic, Dominic Solanke.