As Liverpool prepare to visit Napoli on Wednesday, the Reds have been hailed by fans of the Serie A giants as "the scariest team on the planet at the moment."
Jurgen Klopp's team trade Premier League commitments for Champions League duties this week, making the trip to the Colosseum-like Stadio San Paolo.
Having beaten Paris Saint-Germain in their opening Group C game, Liverpool will be eager to add to that with another result in Naples.
Carlo Ancelotti's side could only battle their way to a stalemate at Red Star Belgrade in their first European outing for the season, but they will provide the Reds with a stern test.
Ahead of the match, we spoke to two members of 'Sempre! – The Napoli Podcast' (@SempreSSCNapoli) to get their thoughts on the upcoming meeting.
How have Napoli started their season? Happy with how it's going?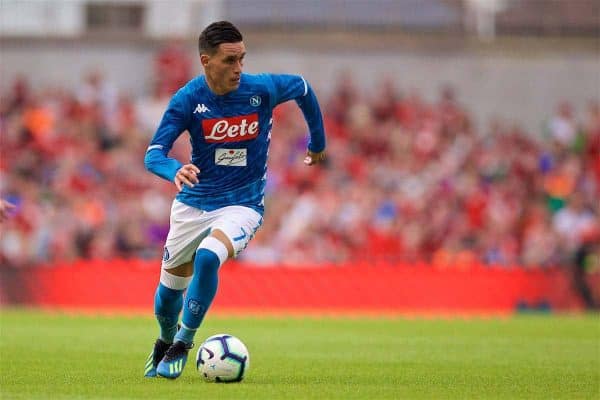 Raffa (@RaffaNapoli83)
Napoli began their Serie A campaign with two impressive come-from-behind victories against Lazio (2-1) and AC Milan (3-2), but went into the late-September international break off the back of a 3-0 drubbing from Sampdoria.
The break may have been just what new boss Carlo Ancelotti needed.
Lots of lineup and tactical changes were made, and as a result, the Azzurri responded with three straight victories against Fiorentina, Torino and Parma respectively, with a combined 7-1 scoreline.
But then, after going 1-0 up in a strong start to the huge clash with Juventus in Turin last weekend, Napoli unfortunately lost 3-1 to the Old Lady.
Despite the defeat, we currently sit second in Serie A, six points behind potential (and expected) runaway leaders and seven-time consecutive champions Juve.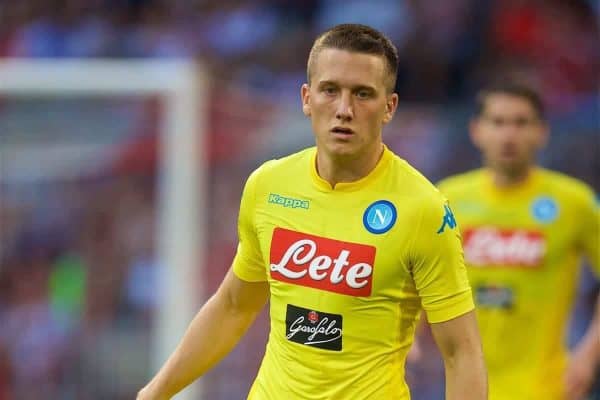 In the summer, the buzz around San Paolo did not come with many positive vibes, as most fans in Naples heavily criticised president Aurelio De Laurentiis' lack of a big signing.
But we at Sempre, as far from Vesuvius as we are, were delighted to see an increase in squad depth, knowing a shift in styles and tactics that Ancelotti would be able to adapt and apply was on its way.
At the start, we saw light shades of former boss Maurizio Sarri's "Sarrismo", but Ancelotti has been able to take that and add his genius, creating what we now call "Ancelotti Style", resulting in Napoli's current league position.
The positive start has also been widely touted as an over-achievement as far as most pundits around the peninsula are concerned, so to answer your question, we are especially delighted with the start to Napoli's season.
What has Ancelotti changed since Sarri traded Naples for Chelsea?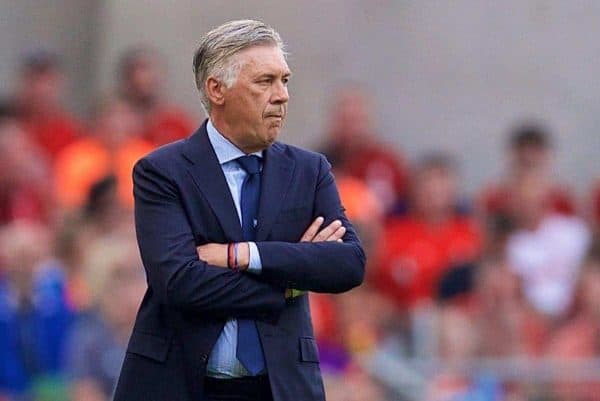 Ken (@K_Cioffredi)
This is a great question, and one that in a simple statement would be: so much.
Sarri brought an undeniably beautiful brand of football, plaudits from across Europe and elevated a Napoli side that was stuttering under Rafa Benitez to an oh-so-close-to-title-winning level.
Some of Sarri's downfalls, last season in particular, were squad rotation and man management, and his biggest was the lack of a trophy in three seasons. Those are some of the main strengths of Ancelotti.
Where Sarri's tactics were rigid and unchangeable, Ancelotti has adopted a much more adaptable approach.
His 4-4-2/4-4-1-1/4-2-3-1 allows for flexibility, which is a major difference to Sarri's rigid 4-3-3.
Ancelotti also brings a pedigree for trophies, picking up three Champions League titles, and championship-winning medals from four of Europe's top five leagues.
Which three Napoli players should Liverpool fans be keeping their eye on most?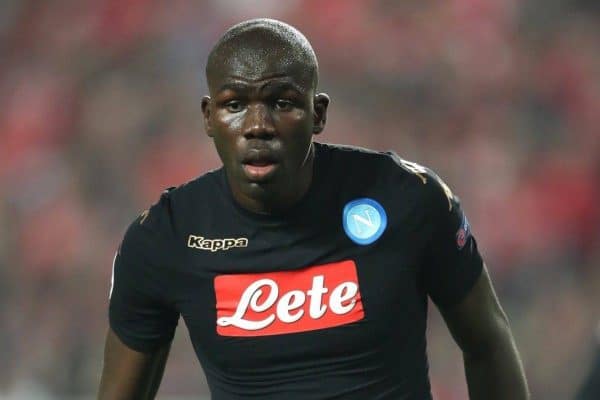 KEN: I think looking at the match-ups, these three players should be taken account of…
Kalidou Koulibaly – The Senegalese international has really made a name for himself in the last two seasons, and has cemented his place near the top of the Serie A centre-back discussion.
He has done an excellent job neutralising some of Europe's top strikers in the past, and it will be exciting to see him against Liverpool's attacking trident.
Allan – He is our destroyer in the middle of the park, and is a force in our pressing game.
He can also carry the ball forward well, which can help assist players like the following individual on our list…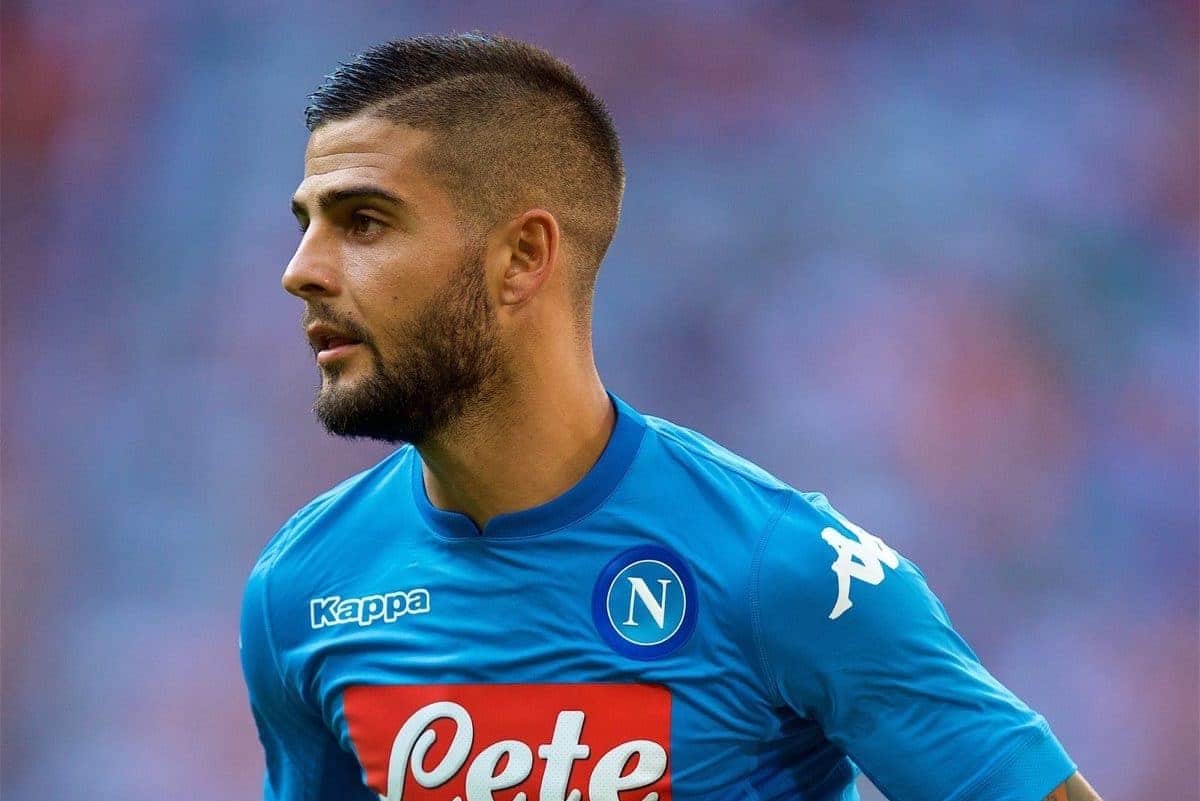 Lorenzo Insigne – He has enjoyed his best-ever start to a season for his hometown club, notching five goals in the first seven league matches.
He has been transformed by Ancelotti from a left-winger to a centre-forward/second striker.
This freedom in the middle of the park has allowed him to create centrally, finding himself in proper scoring positions to notch some true poacher-style goals.
What do you make of this Reds side under Klopp? Potentially Premier League champions?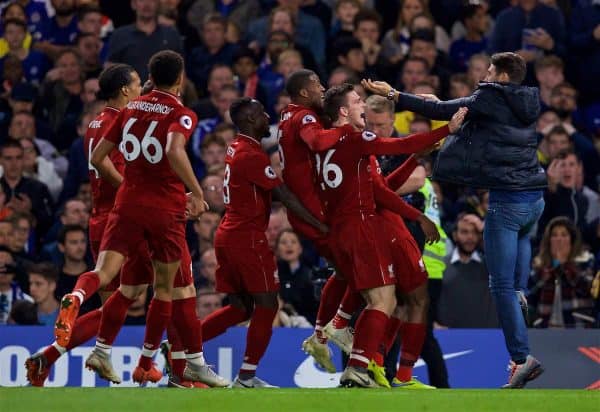 RAFFA: Not only do I believe they will win the Premier League this season, I also think they can win the Champions League.
I have expressed my opinion on our podcast that Liverpool are the scariest team on the planet at the moment.
Sarri has done well with Chelsea so far, and I am quite impressed with his ability to bag a draw against the Reds last weekend.
At the same time, Daniel Sturridge's late strike can unquestionably be seen as a lost opportunity for Sarri's men, but to be fair, Liverpool were the first proper test for the Blues this season.
I believe that Klopp has what it takes to win the league with the additions that were made following their stellar season last year.
I obviously wish Sarri and Jorginho the most success they can get in England, but to be completely honest, as unpopular as this may seem to the Napoli faithful, I am rooting for Liverpool to win the Premier League, finally!
Perhaps we can both win our first title since 1990 together this season—that would be nice, wouldn't it?
Looking ahead to Wednesday's game, is there anyone you fear at Liverpool more than others?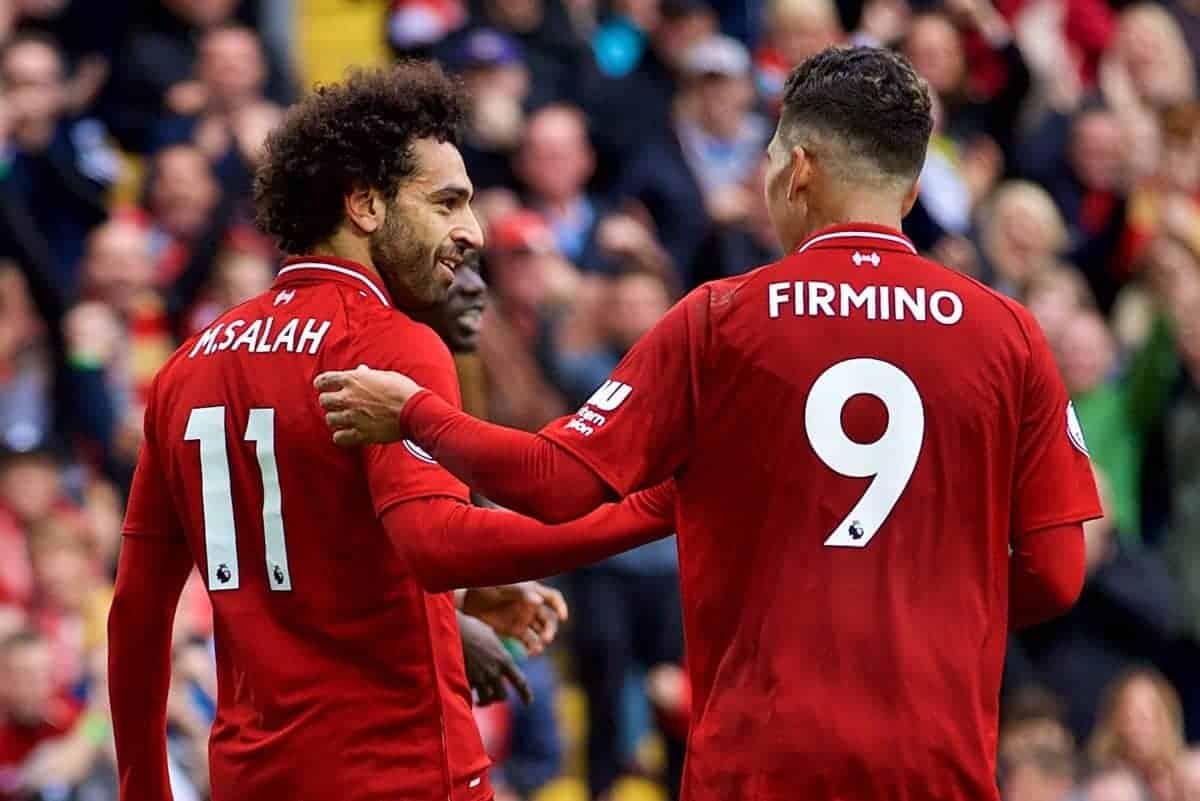 KEN: I honestly think that the whole front three of Mohamed Salah, Sadio Mane and Roberto Firmino is horrifying.
The fluidity of play, pace, goals and its familiarity makes it an insane combination.
Any of Salah, Mane and Firmino can make defences pay, and that is going to be a major test for this Napoli back line on Wednesday.
Where do you see the key battles taking place?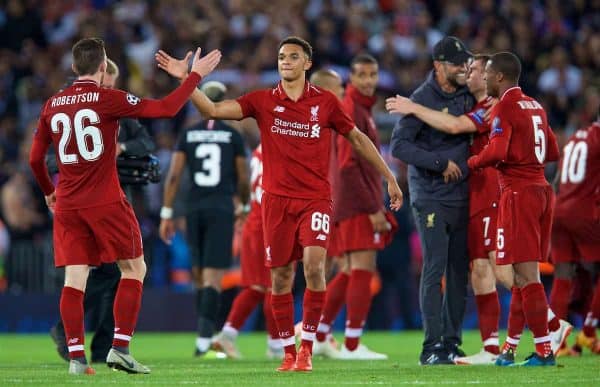 KEN: On the flanks. The tactical match-up on the edges of the pitch really fascinates me.
I think Napoli have got to do a very good job containing Salah and Mane on the wings, at the same time asking their own wide men (Jose Callejon and Piotr Zielinski, presumably) to not only track back, but also exploit those spaces going the other way.
I feel Liverpool's full-backs, Trent Alexander-Arnold and Andy Robertson, are a little inexperienced, even though they are impressing in the Premier League.
Finally, hit us with a prediction…
ALL: Sorry guys, Neapolitan superstition won't allow this!