Ben Woodburn's veteran-like attitude has been a feature of praise from coaches and teammates despite only turning 19 next week.
It's for his self-effacing and concentrated work ethic that there need be few concerns just yet over his tentative start to life with Sheffield United.
The Welshman was omitted from the Blades' squad for the third consecutive game last Saturday as his temporary club beat Hull City 1-0.
In doing so, Chris Wilder's men moved to the top of the Championship table and provided one answer to Woodburn's absence; that being the difficulty breaking into a side that has lost just one of their last 10 league games.
Woodburn has only managed six league appearances since signing from Liverpool on a season-long loan, with the longest being respective 45-minute run-outs against Middlesbrough and Norwich in August.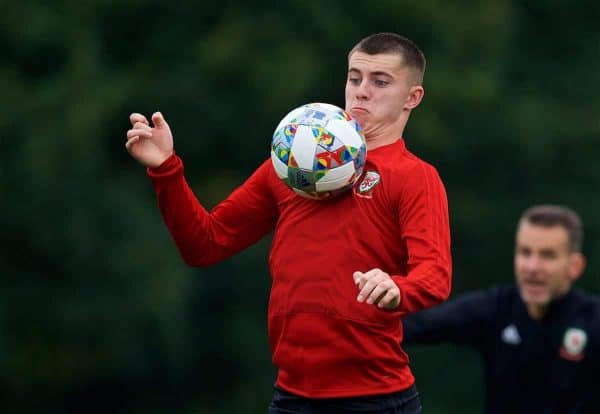 Besides being left out entirely for the last three games, he has also been an unused substitute on three occasions. Therefore, it is needless to say that England's second tier is yet to witness the full guile and invention of the teenager.
Another answer to his discreet start? The fact he only turns 19 years old in a week.
Becoming Liverpool's youngest ever goalscorer – two years ago next month – and firing a stunning goal for Wales in last year's World Cup qualifier against Austria marked beacons of the potential he was flaunting at youth level. Hollywood introductions on both the domestic and international stages always threatened heightened expectations.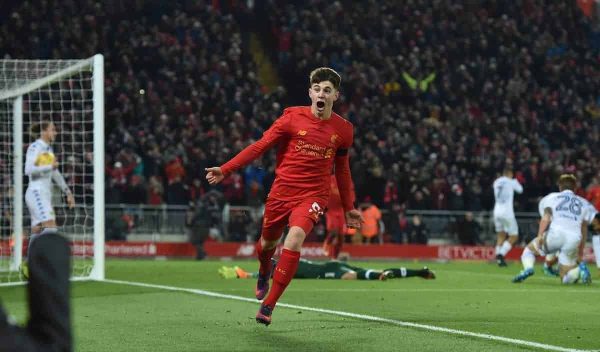 It's since been fundamental that such headline landmarks haven't been wrongly relied on or construed as springboards for a meteoric rise at senior level.
Jurgen Klopp proceeded to adopt the perfect approach with Woodburn, repelling any unnecessary media hype in acknowledgement of a demanding path ahead. That demanding path is now moving into full lens.
Klopp said at the time: "There are so many stories from the past when very young boys showed up and later you didn't hear anything of them anymore. It will not happen with Ben."
Wilder is evidently working with the same intentions to protect the teenager. Whilst that may mean sporadic minutes, it will also amount to a more valuable step in his development than Liverpool would have been able to offer with another season of U23s football.
"I am not sure that Liverpool want Ben to play 46 games in the Championship at 18," Wilder said at the beginning of the season. Probably a fair point.
You may look at the age argument and point out the impact of 19-year-old Mason Mount at Derby County, but it's worth noting the Chelsea loanee's 39 appearances across all competitions for Vitesse Arnhem last season.
Woodburn's very first taste of a regular senior routine is coming in one of the most difficult leagues for a young prospect to impose himself merely on a technical basis.
His physicality has no doubt been a predominant restraint on a proven will to express himself on the ball, further quashing the need for worry over his gradual introduction at Bramall Lane.
Greater muscle mass will come with age, as will the ability to begin competing physically at a senior standard.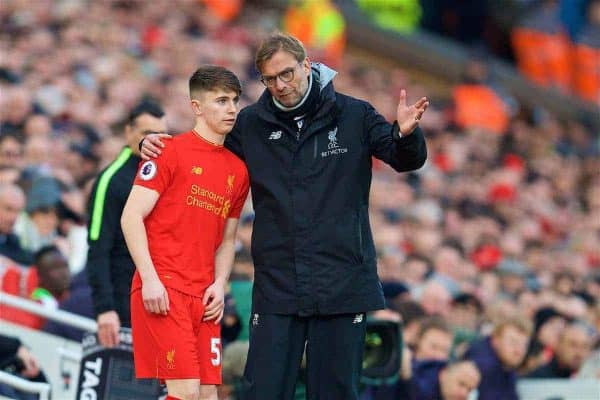 Even a year alone can make a notable difference, with Ovie Ejaria evidently better equipped at 20 to register regular minutes in Rangers' starting lineup.
Meanwhile, it's taken Harry Wilson until the age of 21 to burst onto the first-team scene and begin translating potential into a healthy return of goals and assists.
A player not blessed with the blistering pace to evade the gritty side of the game or the power to excel in scrappy affairs has been shown the utmost faith by club and country.
From being handed his U18s debut at the age of 15 to signing a new long-term deal last October, Woodburn's technical finesse and creativity often saw him dictate youth contests.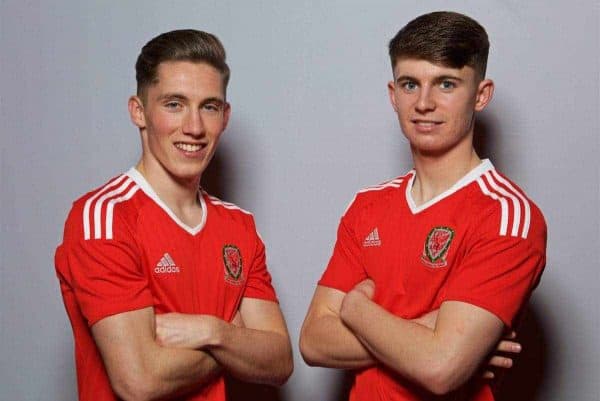 A superior thought-process and execution saw him command games and supply the final pass in a way so many of his opponents couldn't.
The gulf in tactical awareness and positioning between youth and senior football has always entailed a tough adaptation for central playmakers in particular. It will take Woodburn time to find the tighter gaps to operate in and increase the speed of his decision-making, and that's completely fine. Just know that the mechanics are there for him to become an accomplished technician further down the line.
He has demonstrated this not only at Liverpool but also in the early days of his Wales career.
Reacting to his international debut, U23s boss Neil Critchley said: "He was exciting to watch and he had that youthful exuberance of 'give me the ball, I'll do something'."
"But he actually played like a 30-year-old – his decision-making, his intelligence and use of the ball in pressurised situations was brilliant. That shows the mark of the player he could become."
Woodburn is now in Ryan Giggs' Wales squad for the upcoming meetings with Spain and Republic of Ireland.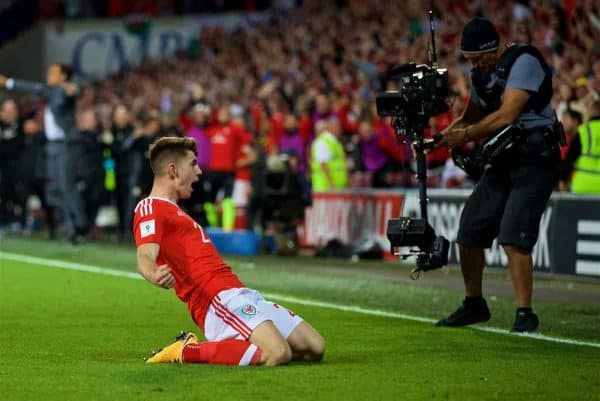 Whilst another international call-up is another proud reward, it will be an increase in minutes at club level that he will be keen to clock up.
The Championship season is a gruelling stretch, and you have to feel he'll have a part to play as Sheffield United push for promotion.
It's that kind of scenario so many students (many of whom are his age) experience, when the fear of the unknown ahead is often welcomed. With time on his side, there is no pressing need to start worrying about his lack of playing time.