Xherdan Shaqiri made a decisive contribution to Liverpool's weekend win over Huddersfield and has discussed his new role in the team.
For watchers of Premier League football, Shaqiri on the ball was generally predictable in a geographical sense: most frequently stationed on the right, looking to cut infield whenever possible and get a shot or cross away.
That was his role for Stoke, and many assumed it would be largely the same with the Reds, perhaps as a backup for Mo Salah.
Pre-season quickly showed fans that they could expect more than a one-dimensional approach from the Swiss international though, as Jurgen Klopp utilised him as a central attacking midfielder and even a centre-forward.
At Huddersfield, the No. 23 was even deeper, an offensive-minded, but very much central, midfielder from kick-off, looking to get forward whenever possible.
Shaqiri says the role is a new one to him, but that the manager gave him instructions on how to impact in the final third, report Liverpoolfc.com.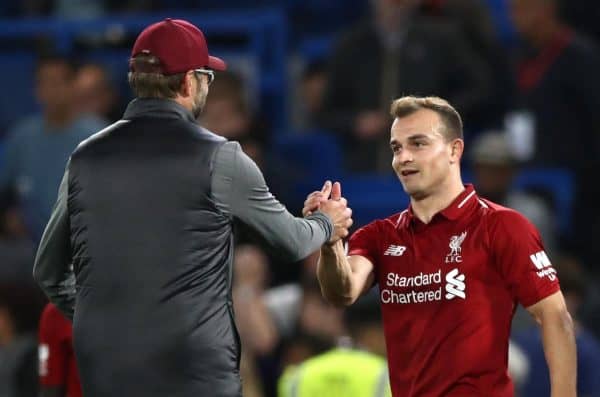 I started off in a midfield three and it was also something new because normally I'm more offensive, but I think I can play this position.
"Offensively the coach wanted me to be between the lines and I tried sometimes and we scored the goal. I'm really happy that I played from the beginning and I tried to give the manager a good performance. I'm really happy with that."
That key position, taking possession between defensive and midfield lines, is exactly what helped spring the defence and ultimately give Liverpool the win.
"It was a good pass from Joe [Gomez]," Shaqiri continued.
"I got the ball between the lines, I turned and it's difficult sometimes to defend when I turn and am in front of defenders.
"Mo made a good run and I gave him a perfect pass so it was a good goal."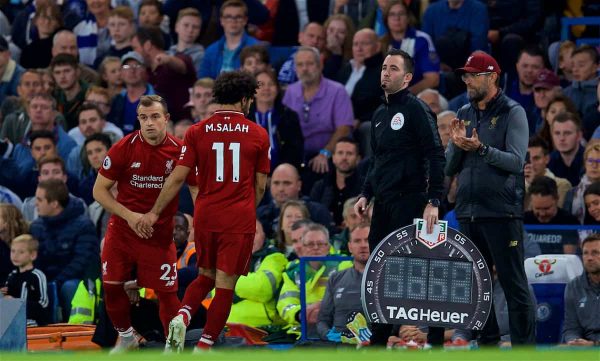 Playing in the middle might be new for Shaqiri, but he's quickly adapting to the demands both on and off the ball.
Given his strengths come in quick movements after receiving possession and then coming up with an end product—pass or shot—it's not hard to see why Klopp sees benefit in playing him more centrally.
"I played the last 10 to 15 minutes against Chelsea in that same role. It's an interesting position," Shaqiri told journalists, as reported by the Echo.
"You can see I don't often play this position. Maybe I have more of the ball in this position.
"Every player has defensive responsibilities. Of course I'm better offensively, but we all have to work defensively too.
"That's the most important things to defend as a team altogether. We defend as a team. When you defend well, you always have a chance to score and win the game."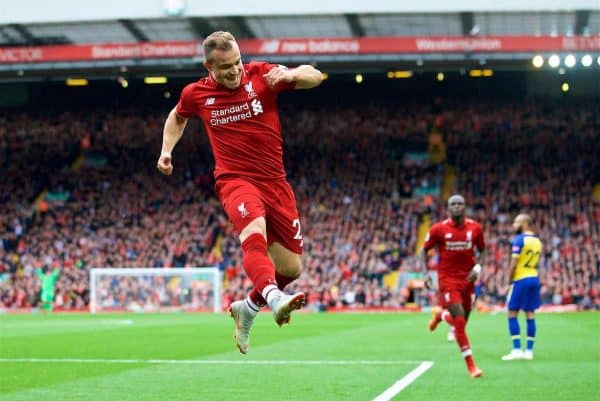 With those quotes focusing on the defensive demands of the role, it's clear Shaqiri is aware of what he'll need to do to win a more regular place in the team.
Given his impacts in cameo sub appearances, and having provided a couple of goals now when starting matches, it's no surprise some fans are clamouring for more involvement.
But Klopp isn't quite as convinced yet perhaps, reading between the lines.
Shaqiri may well start against Red Star—but the manager's comments after the Huddersfield game seem to be hinting at another change in the middle, as reported by the Echo.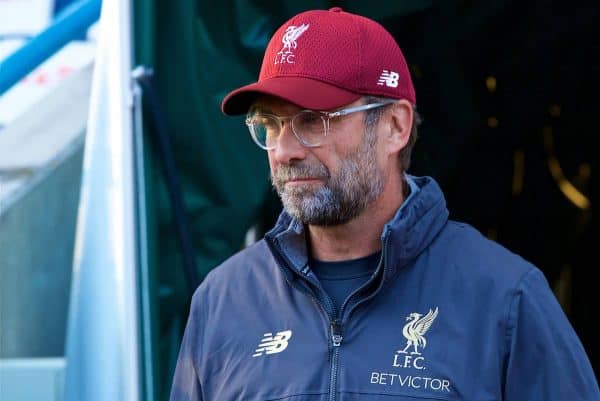 "[Playing Shaqiri vs. Huddersfield] made sense.
"It looked good. Offensively he looked good, he was a very dominant player. He was absolutely okay and he liked it, but at the end he had to fight as well.
"He has now had three 90 minutes in 10 days. We will see how he will react."
It's a lot of action in a short time considering he hasn't featured much in the early weeks of the campaign, but he was also one of the few able to put together a final pass against the Terriers.
Likely to be facing a deep defensive block when Red Star come to town, Liverpool may well need to call on his scheming abilities once more.