Alex Oxlade-Chamberlain has provided a revealing insight into his recovery from a long-term knee injury that has kept him out of action since April.
The midfielder has been continuing his rehabilitation at Melwood after suffering multiple ligament damage in his right knee during the Reds' 5-2 win over Roma at Anfield.
While his side went on to the Champions League final in Kyiv, ultimately losing to Real Madrid, Oxlade-Chamberlain was forced to watch on.
He has already been ruled out for the majority of this season, with Jurgen Klopp eager to keep patience and not rush his return, but the 25-year-old is hoping to make his comeback by May.
"I'd love to be able to make an appearance, at least, before the end of the season," he said.
"Depending on what we're doing, and if I'm really needed—I'm sure even when I'm back I won't be fully at the races, or fully fit, up to scratch.
"It would be nice just to get a few appearances before the end of the season, probably more mentally, to prove that I can do it.
"Then [I can] have a good pre-season and start fresh next season."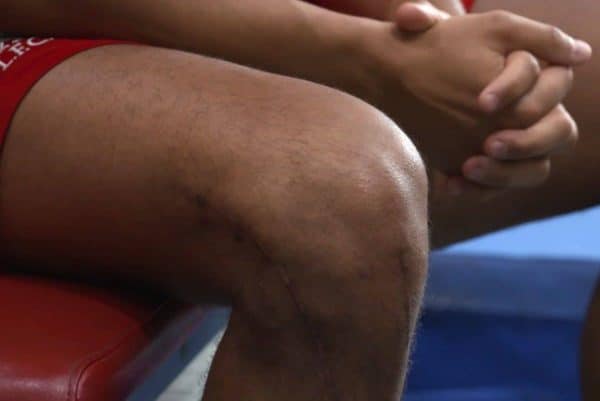 The scars on his right knee suggest that may remain a lofty target, and as he detailed that night at Anfield and how he knew "straight away" he was "in a bit of trouble," the magnitude of his injury is laid clear.
Oxlade-Chamberlain paid tribute to the support of Klopp, who consistently mentions him as a long-term option, and of Rhian Brewster, with whom he has shared the treatment room.
"You probably have a lot more bad days than good days when you're in rehab," he explained.
"You're in here with the lads everyday, you have your laughs and jokes with them, then around 11 o'clock, 12 o'clock, they put their boots on and you're left in a silent room.
"It's nice for me to have a younger lad I can sort of guide through as well—I had injuries when I was a similar age to him."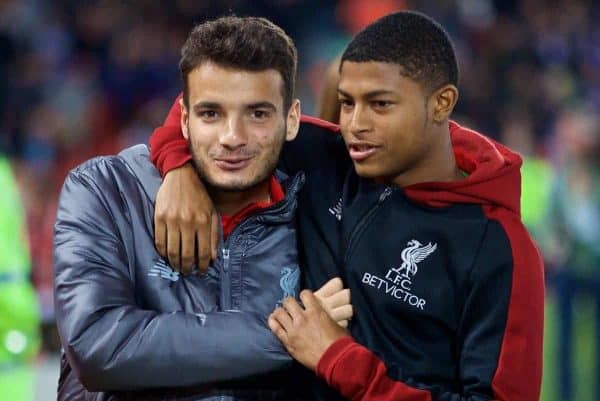 He adds that Brewster is "always so positive," and as the striker nears his return he "looks forward to seeing what he can do on the pitch" as a future team-mate.
Of course, Oxlade-Chamberlain praised the supporters' input in his road to recovery, and the feeling is certainly mutual.
It is great to hear the No. 21 speak so positively despite the severity of his injury—hopefully he won't need to be rushed back and can start firing again when he's ready.