As Liverpool head to Arsenal this weekend, Aaron Ramsey's future seems potentially poised to bridge the two clubs in the summer.
The midfielder is out of contract at the end of the season and the Gunners have withdrawn the offer of a new deal, meaning he'll be leaving the Emirates on a free transfer.
Ramsey won't be short of offers, but he has been widely linked with the Reds over the past few months, with the Mirror claiming Jurgen Klopp made an offer over the summer and would be keen on pursuing a deal next year.
More recently, however, Sky Sports reported the Reds had "no interest" in signing the Welshman—meaning only that we're likely in for more months of speculation before his future is resolved.
But what makes Ramsey an interesting option for Klopp? And would he be a good addition for the Reds?
Karl Matchett (@karlmatchett) sits down with Matt Ladson (@mattladson) and Jack Lusby (@jacklusby_) to gather their thoughts, settle positional debates and discuss all surrounding the Welshman's potential move…
Do we believe it?

KARL: Gents. First off, let's talk transfer rumours: Every year we have to sift through dozens and separate the Isaac Cuencas from the Nabil Fekirs: which are legit, which are lazy.
Where does Ramsey fit into this? Do you honestly think he's a target for the Reds?
MATT: None of the Merseyside-based reporters have linked us with him, and the only reports so far (I think) are from London journalists, so it could be more a case of the player's representatives doing the briefing to get interest in their client.
However, I think that's how the Oxlade-Chamberlain links were first reported, with Liverpool reporters denying interest—and Klopp of course!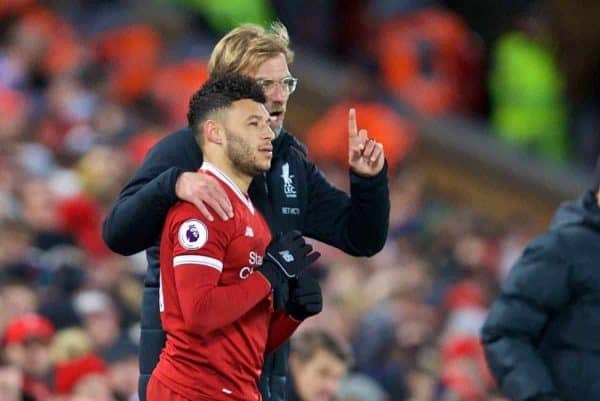 JACK: It's a tough one. It could certainly be agent talk but Ramsey himself has said he was "ready to sign" for Arsenal, and it would be a strange power-play if that was the case.
As Matt says, previous with Oxlade-Chamberlain could reinforce those claims from the capital, though Ramsey fits the mould less than his old team-mate did.
KARL: I think he's probably someone we've got our eye on, without them being near the top of the wish-list.
It makes sense for a number of reasons and it doesn't always have to be to answer the 'are they good enough for our strongest XI?' questions.
He's a good player, he's experienced, he's coming from a reasonably close rival…too many boxes ticked to simply say there's no smoke without fire.
Role, qualities, capabilities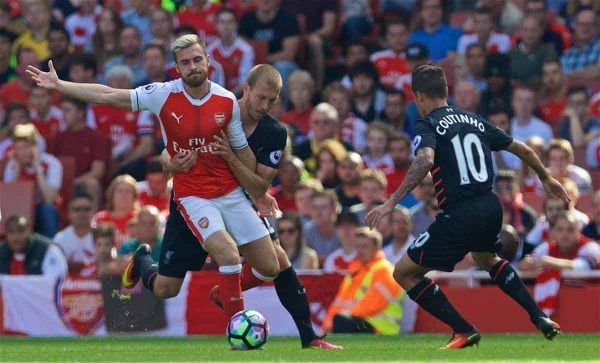 KARL: OK, so we're potentially after him. Where does he fit, what's he going to add?
A big point of interest for me is that Ramsey always looks much more effective when he's allowed to make his late runs into the box, attacking from deep.
Given our switch to 4-2-3-1 looking more evident of late, I think there's a case to be made for him being a Backup Bobby: an alternative in the No. 10 who can also play midfield.
MATT: If we're moving more towards the 4-2-3-1 shape, as was quite likely had we signed Fekir, then Ramsey would be the No. 10 behind Firmino, yes.
We need to either sign a No. 10, or sign a No. 9 and play Bobby as the 10.
I've got to be honest, I'm less keen on the idea of Ramsey than Oxlade. But as always, if Klopp and the scouts have identified him, then they're more than likely right.
Maybe it's my memory but I swear we were linked with him before he moved to Arsenal a decade ago—and we've had a decent run at signing old targets with Salah and Van Dijk.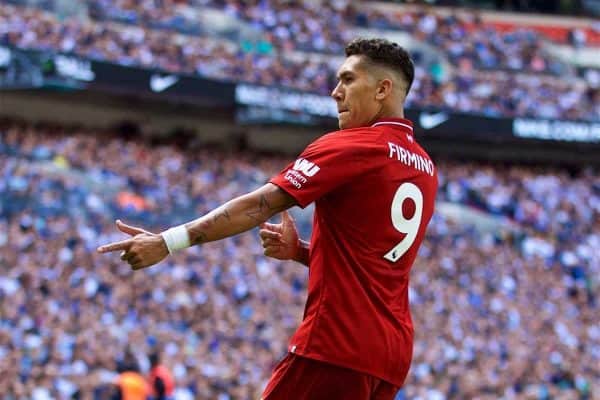 JACK: I'm a fan of Ramsey, but it's very difficult to tie him down to a particular role.
As both Matt and Karl say, he could be well suited to the No. 10 role in a 4-2-3-1 in terms of his third-man runs and goalscoring ability, but he's certainly no Firmino-lite.
Perhaps a box-to-box duty akin to Milner, Lallana and Henderson would be best for him—he'd be an upgrade on the latter pair, and provide similar intangible qualities as a 'good character,' too.
His fitness is the key caveat: he has missed 80 games through injury over the past five seasons, averaging 16 on the sidelines every season since 2013/14.
But Oxlade-Chamberlain had similar problems, missing 81 games in his final five campaigns at the Emirates, and Liverpool seemed to manage his fitness better prior to his freak injury in April.
Making the call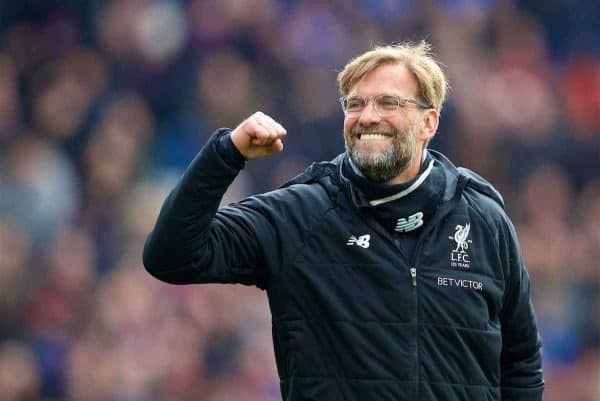 KARL: So we're largely unanimous he wouldn't be an automatic starter, but that's never the only consideration for signing players.
He's free, he's experienced, he directly weakens a rival's squad. Anything else? And then…what's your decision? Sign him, or look elsewhere?
MATT: One thing to note is that Ramsey would qualify as a homegrown player, of which Liverpool don't have that many, especially if/when the likes of Clyne, Lallana and possibly Milner move on in the near future.
Overall, I'd be fine with Ramsey coming in, but I'm sceptical whether we're actually interested—especially as I imagine his wage demands and signing-on fee would be very high.
JACK: He wouldn't be my first choice: if Adrien Rabiot is in the same situation at PSG he'd be a much better option all-round and he's four-and-a-half years younger.
But I wouldn't be disappointed if Ramsey signed, as he'd complement the likes of Wijnaldum and Fabinho well.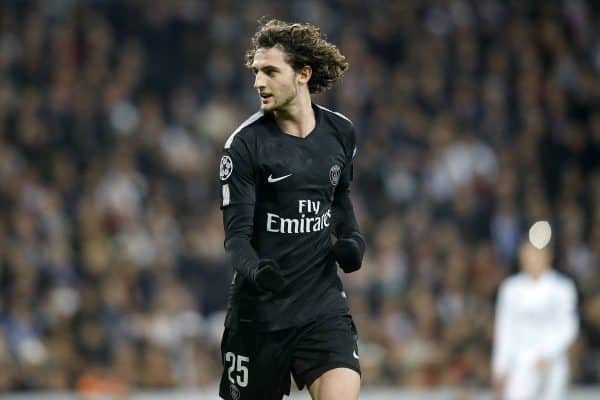 MATT: I agree with Jack, I'd much prefer Rabiot over Ramsey. And not just because a Fab, Rab, Nab midfield is rife for puns.
KARL: Well I'm out-voted, but I think Ramsey would be a decent, if not outstanding addition.
On a free his wages might be higher, but I'd like to think we'd make him earn them—the better he does, the better he's paid. And in return, he gets to play for one of the most progressive clubs around right now.
I think the likes of Kerem Demirbay might be higher on the wanted list than Rabiot or Ramsey, but I do think there's one versatile midfielder to come in next summer.
Whether they play six and eight or eight and 10 is the critical point—and maybe much of that is down to how Firmino fares over the coming weeks and months.