Paris Saint-Germain's star duo of Neymar and Kylian Mbappe are fit to face Liverpool in a Champions League encounter crucial to both club's hopes of progression.
PSG are third in Group C on five points, one behind the Reds and Napoli, and if they were to lose at home against Jurgen Klopp's side and their Serie A rivals were to beat Red Star Belgrade they would not be able to progress to knockout phase.
The return of Neymar and Mbappe, both injured on international duty, is therefore a huge boost to coach Thomas Tuchel.
"Neymar is 100 percent and Mbappe as well. They are fit and they will be in the lineup tomorrow," said the German, dismissing suggestions there was any risk in playing them on Wednesday.
"If they were not fit they could not play. They didn't complain yesterday or today [in training] and for me right now there is no risk."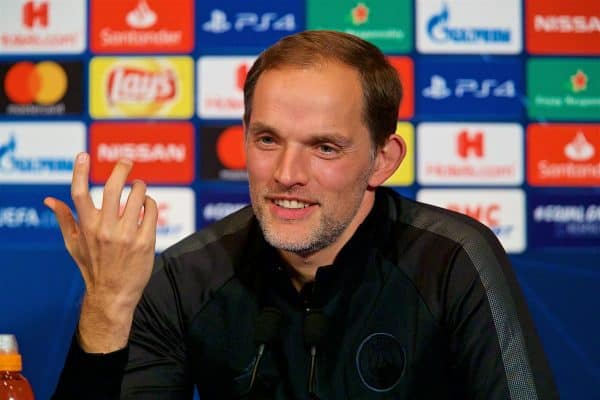 PSG are playing in their 12th Champions League campaign but, having lost in the quarter-finals four times, they have exited the competition at the last-16 stage in the previous two seasons.
So despite running away with Ligue 1 again, having won a record 14 straight matches since the start of the season, Tuchel insists they still have significant improvements to make.
"There are still big steps for us and we have to make a big step tomorrow," he added.
"There is a possibility we don't win but it is very important tomorrow we focus on winning. The bigger the game, the bigger the pressure, the more important is the focus.
"It can't be that Ligue 1 is too easy, because that means somebody else is responsible. No, we are responsible to become better. You have to deliver if you are talented. It's on us—this is my belief.
"Sometimes it seems it's a bit hard for us to adapt, more mentally than tactically. Against Monaco and Toulouse we were not at that level mentally, to play at the highest level.
"We have the weapons, we have the talent and the mentality to have the moments in the game but you cannot forget that in every soccer game in this level, you need the luck, decisions, penalty or not, hit the inside of the post or not.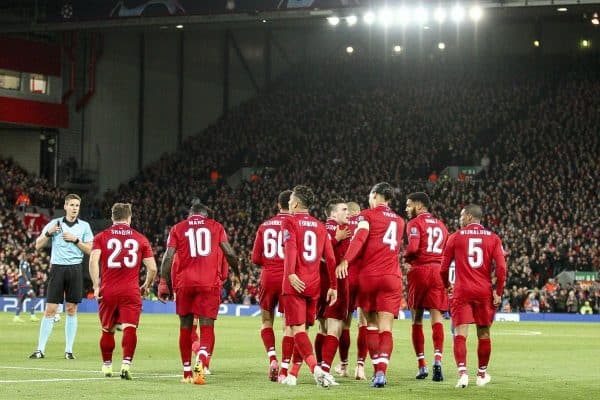 "Liverpool are used to CL finals, winning this trophy, and it makes something in the club with their mentality. Jurgen's influence, you can see in every single game.
"We have to step up and grow with this kind of competitive energy in crucial moments."
Despite their Champions League future being on the line in the Parc des Princes Tuchel, says he has no fear.
"Fear? No I don't fear anything, but I definitely feel the pressure in every match. This match is even more special," he said.
"It's very important. Tomorrow is definitely going to be decisive and I feel the pressure inside me but it's my pressure, not reflecting on the players."