As Liverpool and PSG meet in Paris, Richard Jolly looks at why the two clubs are the antithesis of each other in their approach.
It could be the first major knockout tie of this season's Champions League. Paris Saint-Germain versus Liverpool could yield the tournament's greatest casualty to date. A victory for the visitors to the French capital, coupled with an expected Napoli win over Red Star Belgrade, would eliminate PSG and fast-track their annual failure to realise their European ambitions.
It is not a straight shootout – Liverpool would have a final chance to qualify against Napoli two weeks later – but it does set the scene for a game when teams are not just opponents but opposites: French and English, nouveau riche and traditional power and, last season, Champions League underachievers and overachievers respectively.
Liverpool should be sufficiently secure in their identity that they need not brand themselves the anti-Paris Saint-Germain, but they are.
PSG have invested heavily to conquer Europe, but Liverpool sold Philippe Coutinho, and perhaps were only a Mohamed Salah injury away from winning the Champions League.
PSG have somehow contrived to combine consistency with diminishing returns – four consecutive quarter-final appearances followed by back-to-back last-16 exits – while Liverpool bounced from a season without European football to a Champions League final appearance.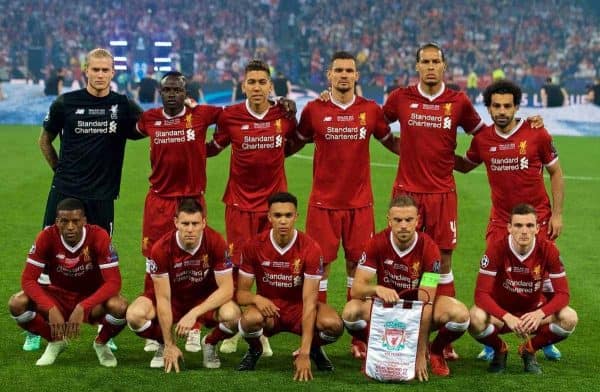 That regular qualification means PSG boast much the higher Uefa coefficient, seventh to Liverpool's 15th, just as their status as French champions makes them the pool's top seeds.
Yet Liverpool have the more meaningful prizes, the five European Cups and three other final appearances. Go back a decade and Anfield used to greet Chelsea, another club transformed by a billionaire's investment, with taunts of "you ain't got no history".
If not strictly true, it may be more applicable to PSG than it was to Chelsea. They have been accused of trying to buy glory.
Liverpool were the Premier League's biggest spenders this summer but such allegations should not be levelled against them, and not merely because Coutinho's sale helped finance their buying. Jurgen Klopp, a winner of Bundesliga titles with cut-price Borussia Dortmund teams, is a supporter of Financial Fair Play. PSG have seemed intent on driving a gold-plated bulldozer through its regulations.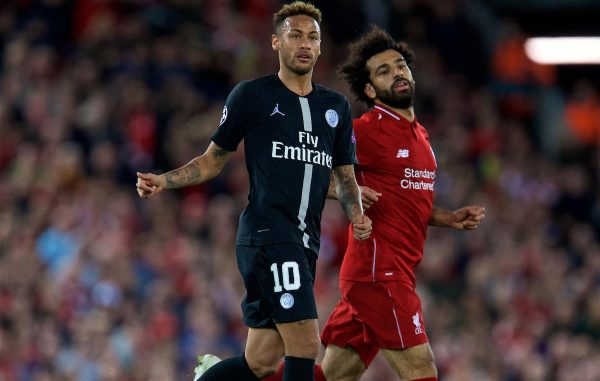 It is not just a question of how much they have spent, but where. Liverpool's front three cost around £100 million, or half of Neymar. Their PSG counterparts come in at over £400 million.
The funds have been distributed around the side in more equitable fashion at Anfield. If Naby Keita and Fabinho join Virgil van Dijk and Alisson in the team, Liverpool's four most expensive starters won't be forwards. The PSG forward line will include the two costliest players ever, in Kylian Mbappe and Neymar.
No shortcut to success
They have a top-loaded side, the principles of team-building seemingly forgotten amid the distorting effects of fame and the simplistic assumption that goalscorers are all that is required to win games.
Their three-man midfield in September's Anfield defeat included a centre-back, in Marquinhos, and a winger, in Angel Di Maria, plus only one specialist central midfielder, in Adrien Rabiot.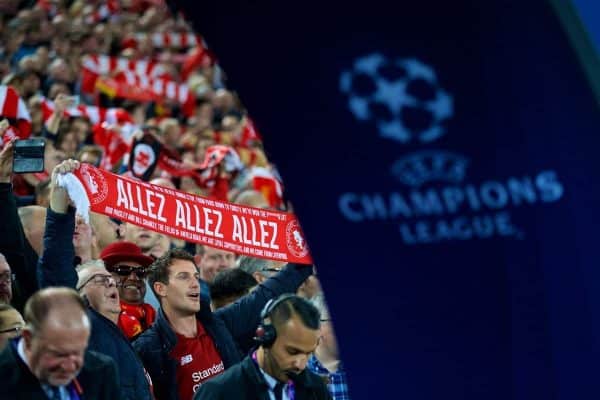 Their bench, with the notable exception of Julian Draxler, consisted largely of the cheap. Some of Liverpool's budget went towards acquiring high-calibre substitutes. Much of it bought a balanced starting 11.
Liverpool may have made a Galactico in Salah, but they did not purchase one. PSG looked for the shortcut to success; big names, big aims, big fees, supposedly big rewards. If Juan Bernat, as a cheap left-back, is their answer to Andy Robertson, one was a product of desperation, the other of inspiration.
So it amounts to a clash of strategies. It pits Klopp's collectivism against PSG's individualism, albeit with the twist that Thomas Tuchel shares certain principles with his predecessor as Dortmund manager. Yet only one has the players to put that philosophy into practice.
And pressing is not the sort of tactic that some can opt out of with no repercussions. The indolence of the French champions' front three at chasing back lends itself to obvious contrasts with the relentless running of Sadio Mane and the fervent pressing of Roberto Firmino.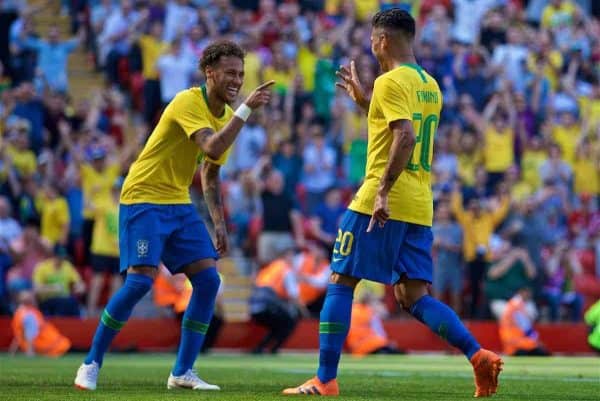 Look at the Brazilians in the respective forward lines and it was fitting Firmino was the Anfield match-winner: Neymar, with his £320,000 bonus for applauding the fans, conspicuous egotism and desperation to win the Ballon d'Or, is the antithesis of selfless Firmino.
And yet there is a way that PSG could deem it an achievement to be the anti-Liverpool. While Klopp's side have made Liverpool's best start to a Premier League campaign, they still trail Manchester City. The wait for a 19th English league title could stretch beyond a 29th season.
In contrast, PSG boast a commanding lead in Ligue Un. They are on course to win it for the sixth time in seven seasons.
Yet while domestic dominance would sate many an appetite on Merseyside, it seems to leave PSG unfulfilled. Hence the Champions League's status as their holy grail.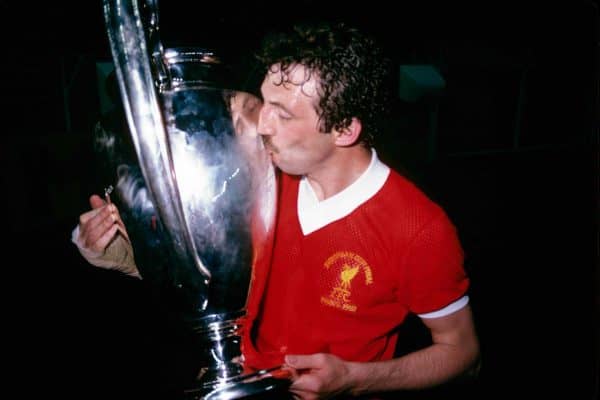 It is why there has tended to be more pressure on them and explains how, in different ways, they have tended to crack in the first knockout tie against elite opponents whereas Liverpool were unburdened by expectation when they surged to the final.
With more history and authenticity, more teamwork and looking less of a star vehicle, Liverpool can feel everything PSG are not. They also have a distinction Wednesday's hosts can only envy.
The French football side may have had victory parades on the Champs Elysees, but the last team able to celebrate European Cup victory at the Parc des Princes were Liverpool.
From '81 to '18, Liverpool still have something Paris Saint-Germain do not.