After an early season upheaval, Liverpool FC Women have now found stability off the field, but continue to experience mixed results on it.
After having the rug pulled out from under them following Neil Redfearn's shock departure, just one game into the season, Liverpool FC Women had to quickly find their feet with games coming thick and fast.
The opening month saw the Reds collect three points from an available nine in the Women's Super League, with Vicky Jepson and Chris Kirkland taking the reigns before the former was installed as the team's new first-team manager in mid-October.
The news was coupled with confirmation that the Reds will now play all home WSL, FA Women's Cup and Continental Tyres Cup games at Prenton Park, after reaching a three-season agreement with Tranmere Rovers—giving the club much-needed stability.
October Rollercoaster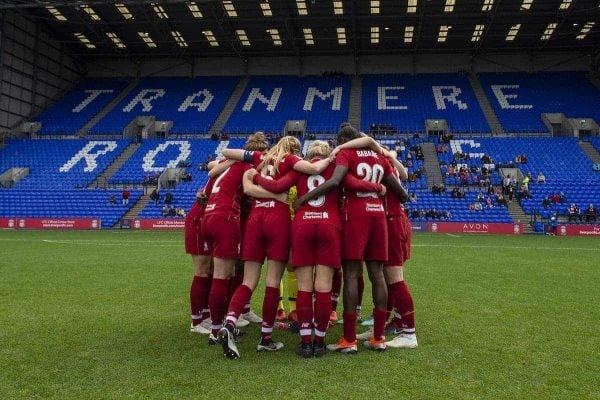 The month of October saw the Reds start in fine fashion, first with a 2-1 win over Yeovil Town.
Winger Jess Clarke scored a goal at the death to earn Liverpool's first home win of the season—an outing which injected much-needed confidence into the team ahead of the trip to West Ham the following week.
With belief rising, the Reds then made it back-to-back WSL wins and their third victory in four games, after Courtney Sweetman-Kirk's early headed goal proved the difference to catapult Liverpool into fourth place in the table.
The two performances showcased the Reds' ability to both dominate possession and create a multitude of chances, as seen against Yeovil, but also the patience to sit deep and concede possession on the road after securing an early breakthrough against the Hammers.
The victories ensured the Reds had a bounce in their step ahead of two of their toughest fixtures to-date as October gave way to November, with last season's champions, Chelsea, and runners-up, Man City, awaiting.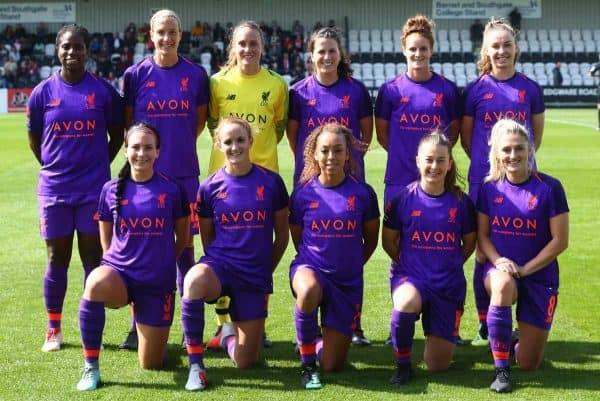 Chelsea's visit was Jepson's first official match in charge of the Reds, and despite recording a narrow 1-0 defeat Liverpool gave a good account of themselves; they were ultimately left to pay the price for a moment of disastrous defending in the penalty area.
The goal aside, the Reds defended valiantly, and if it were not for a lack of a ruthless edge in front of goal they could have come out of the encounter with at least a point in the bag.
Similarly, the opening half against Man City saw Liverpool a tough prospect to break down, but a second-half own goal from Niamh Fahey put the visitors ahead and opened the floodgates, as City went on to win 3-0.
Downturn in Fortunes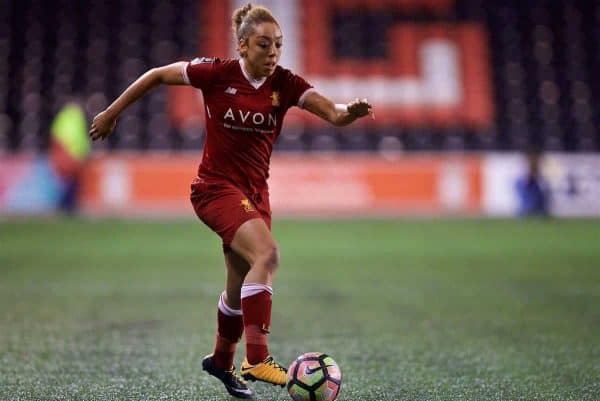 Two defeats in a row soon turned to four, however, as consecutive first-half lapses saw Liverpool twice gift the opposition a two-goal buffer as they fell to 2-1 and 2-0 defeats to Bristol City and Birmingham City respectively.
Despite having the line share of possession during each clash, Liverpool were unable to convert chances of their own, leaving the Reds languishing in eighth place with just nine points on the board after nine league games.
The area in need of improvement is no doubt the defence, after conceding nine goals in six games, where the Reds allowed an average of over 12 shots per game.
However, there is a slight upside to Liverpool's organisation at the back with an average of just over five of those shots on target each game—forcing the opposition to make the most of their chances.
It ensures there remains a lot to improve for Liverpool as they also look to capitalise on chances of their own in front of goal, after managing just four goals in their preceding six games.
Fortunately, they will not need to wait long to attempt to avenge their recent run of poor performances and results.
A double-header against local rivals Everton now awaits at the start of December, as they meet in both the WSL and Continental Tyres Cup, all in the space of three days, before facing Reading in consecutive meetings in a league and cup double.
The four games in 10 days across two competitions will precede a winter break, where Jepson's Reds will not return to action until January 6, hosting Brighton & Hove Albion Women FC.
Next Up:
Liverpool meet Everton Ladies in the WSL on Sunday, December 2, with kick-off at 12pm (GMT).