James Nalton dives into another key community aspect of football around Liverpool city, one which some might not be familiar with.
Liverpool Homeless Football Club are one of many independent initiatives around the city which use football to help the local community.
They are a not-for-profit community interest company which has operated successfully across the regional and national homeless sector since 2007.
CEO of Liverpool Homeless Football Club, John Finnigan, was part of the Routes out of Rough Sleeping task group which produced a report in 2017, documenting the causes of homelessness and the daily issues faced by homeless people in the city of Liverpool.
It found that rough sleepers were often detached from the systems and procedures which would provide them with support, leading to poor physical and mental health, and a number of obstacles which prevented them from finding somewhere to live.
However, it also found that the City and region supported rough sleepers, despite a lack of help from the government at the national level.
"We found that the city is doing well in supporting rough sleepers, and found much evidence of success and good practice—sometimes despite national Government policy which is actually creating unnecessary rough sleeping."
Problems such as lack of exercise, poor mental health and loneliness are just some of the issues which the football club helps homeless people overcome.
We spoke to John to get more insight into the work they're doing in the region, and the activities they provide for homeless people in order to improve their way of life.
How did Liverpool Homeless Football Club come about?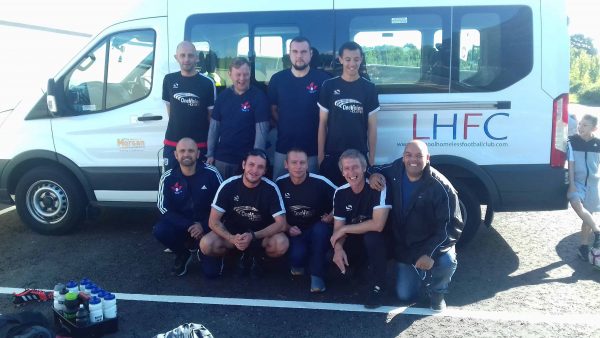 Liverpool Homeless Football Club is an award-winning, FA chartered football club which helps people of Merseyside who struggle with homelessness, drug addiction, domestic abuse, mental health issues, personal issues and a great deal more.
Set up in 2007 by a group of support workers from various homeless hostels across Liverpool, the club soon became a Merseyside club working across the five boroughs and 24 homeless hostels.
Our organisation's motto is "more than just football" and we aim to provide positive experiences for homeless men and women across Merseyside.
We offer them the chance to build their confidence and self-esteem, develop team building and social skills and improve their overall health and well-being.
Many of our participants are the victims of family breakdowns, domestic abuse, alcohol and substance misuse, or young people leaving the care system.
Their situations result in them becoming depressed, isolated and stigmatised.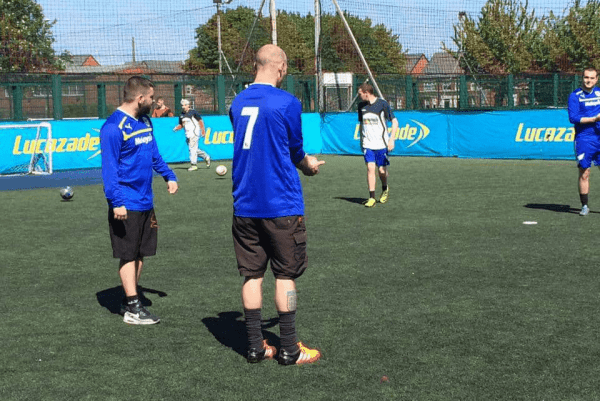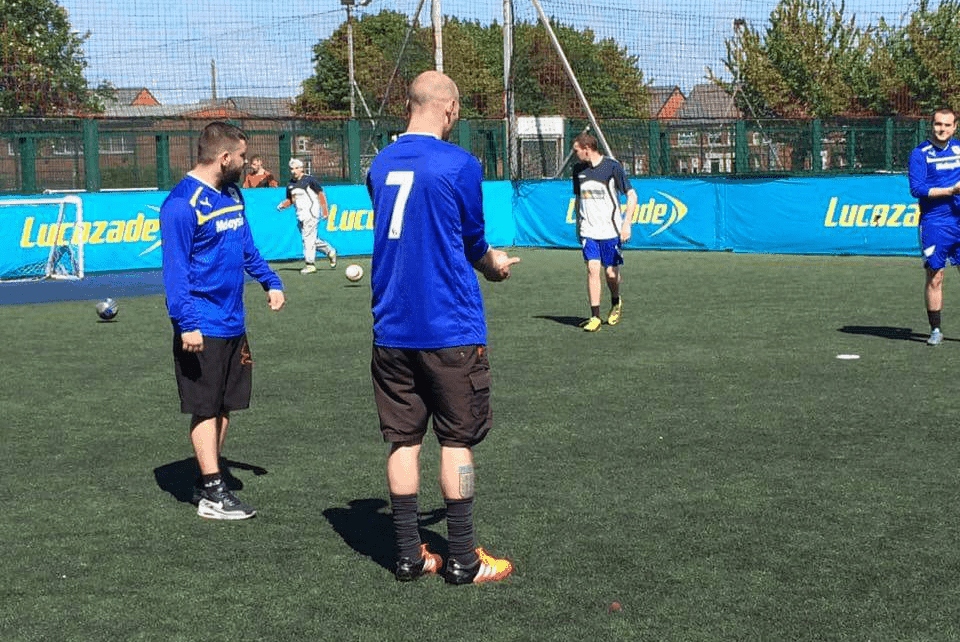 We use football as a tool for personal development, managing anti-social behaviour and eventually helping them to become positive members of the community.
In addition, we provide opportunities for vulnerable people to be included within the local community, making new social networks and offering them support with training and volunteer opportunities.
Our participants are encouraged to attend weekly training sessions and play competitive football matches.
We use football as a means of engagement and at each training session and match day, local support groups are invited to set up stalls and offer advice and guidance for housing and accommodation, alcohol and substance misuse, mental health issues and health checks.
We also provide a healthy, nutritious meal for all participants.
What would you say are Liverpool Homeless FC's biggest achievements, or the aspects of which the organisation is most proud?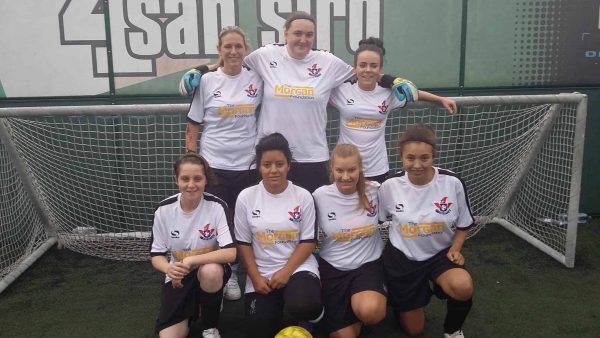 Our biggest achievement is the 4,000 members we have supported over the last 11 years.
Everyone at the club is proud of our achievements, on and off the pitch, and our growing army of volunteers is passionate and dedicated to supporting some of the most vulnerable groups in society.
Our hard work has not gone unnoticed and over the years and we have been awarded a number of accolades which are proudly displayed in our trophy cabinet.
These awards are recognition that we are taking the right steps towards our desired goal of tackling homelessness.
Sportswomen of the Year Awards 2015: Community Award – Winner
National Diversity Awards 2015 – Shortlisted
Echo Pride of Merseyside 2014: John Finnigan (Chairman) – Winner
Plus Dane Community Project of the Year 2014 – Winner
Liverpool Health and Wellbeing Award 2013 – Winner
Echo Pride of Merseyside Community Award 2012 – Winner
Liverpool's Night of Honour Awards: Best Community Organisation 2012 – Winner
Liverpool's Night of Honour Awards 2012
Liverpool's Health and Wellbeing Hero Award: Steve Barton (Founder) – Winner
Knowsley Sports and Physical Activity Award 2011 – Winner
Do you think Liverpool, as a city, has an extra incentive to create these kinds of initiatives?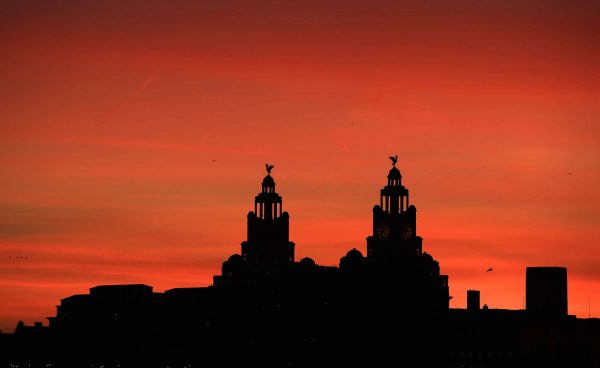 I feel the city is a forward-thinking one, always at the forefront of creative thinking and risk-taking, and this gives the city the edge on new initiatives.
Have there been any links with the city's football clubs?
Unfortunately, we haven't had any support from either Liverpool or Everton; this might be as they both have their own foundations and charities which they support.
We have, however, been supported by AFC Liverpool, who have supported our Easter egg and Christmas toy appeals, as well as giving three players the opportunity to sign for their first team.
---
You can find out more about Liverpool Homeless FC at their website, here, make a donation, here, and follow them on Twitter @LivHomelessFC.