Jurgen Klopp often advocates for tempering reactions whether they be good or bad, and recent weeks certainly show that is needed.
Statistically speaking, this is the worst Liverpool side to have played away from home in the European Cup/Champions League since Bob Paisley's dross of 1978 to 1979 also lost three consecutive away games. They were beaten at Borussia Moenchengladbach (1978), Nottingham Forest (1978) and Dinamo Tbilisi (1979) before stopping the rot with a 1-1 draw away to the formidable Oulu Palloseura (1980), a pub team they subsequently thrashed 10-1 at Anfield.
Okay, so in the middle of that run they played in a European Cup final at Wembley and won a big silver cup, but they also lost 3-1 away to Anderlecht in the European Super Cup. Anderlecht! They're no Real Madrid (apart from the white kit) you know.
Imagine what social media – which in 1970s Liverpool was reading the Echo down the local alehouse – would've been like had it existed?
Ray Clemence? Beaten too easily. Phil Thompson? He's no Ron Yeats. Emlyn Hughes? Only had about three good games in five years. Terry McDermott? Shite. Kenny Dalglish? One season wonder. Toys? Thrown out the pram.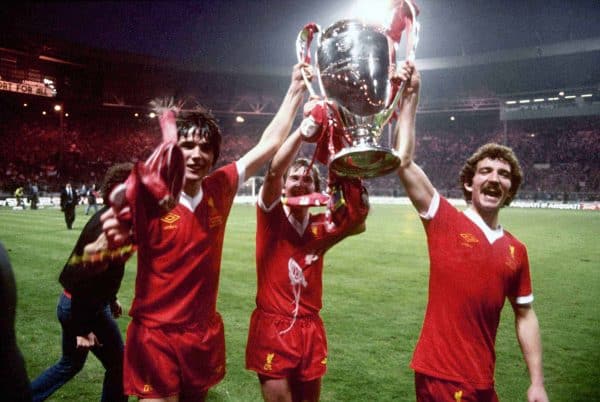 Statistically speaking, this is the best Liverpool side to have started a Premier League season. They've equalled the record of eight wins and three draws from the opening 11 games set by Gerard Houllier's 2002/03 side, but have a goal difference that is +3 better.
Okay, so in the middle of that run they played Tottenham Hotspur in a big Premier League game at Wembley and won three points, but they also drew 1-1 away to Chelsea at Stamford Bridge. Chelsea! They're no Real Madrid (apart from the over-inflated egos) you know.
Imagine what social media – which in 2010s Liverpool is Instagramming your bubble waffles down the Baltic Market – would be like after an unbeaten start?
Alisson? Beaten too easily. Dejan Lovren? He's no Alan Hansen. James Milner? Only had about three good games in five years. Adam Lallana? Shite. Mo Salah? One season wonder. Apps? Deleted from the phone.

When Liverpool lost 2-0 to Red Star Belgrade the reaction was overwhelmingly negative (we should win there).
When Liverpool drew 1-1 at Arsenal the reaction was largely negative (we have to win there to compete with Man City).
When Liverpool won 4-1 at home to Cardiff City the reaction was partly negative (we scored four but didn't play well enough).
Are we really at a point when Jurgen Klopp and his players can't win even when they win?
The mighty deep violets were poor in Belgrade the other night, no question, but while a more considered analysis would factor in Red Star's home record, the hostile atmosphere, it being their biggest European home game for 27 years and the amount of energy Liverpool expended at Arsenal four days earlier, it appears we're in an era now when none of that matters.
Anything less than a win and a brilliant performance of flowing, champagne Total Football draws criticism.
It's a more puzzling state of affairs than Roma being ahead of Real Madrid (both have nine points) in their Champions League group despite having a worse goal difference and a poorer head-to-head record because UEFA split level teams by alphabetical order instead of their own regulations until sides have played each other twice.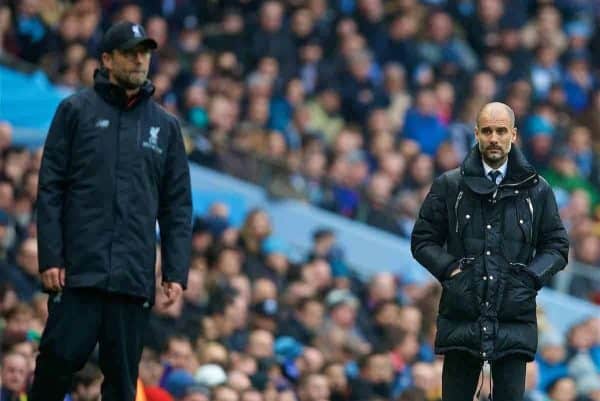 So instead of crowning King Pep with another Premier League title in November and thinking the Reds will be playing Europa League football in 2019, wouldn't it be nice if we backed our team to build on their excellent start in the league and to get a big result in Paris to send us into the last 16 of the Champions League with a game to spare after Red Star have lost in Naples?
You know, I know and our rivals know that Liverpool haven't clicked yet this season. But you know, I know and our rivals know that under this manager and with these players it will happen.
In the meantime, it's all about staying in contention and getting results, even when playing badly.
That may not have happened in Naples or Belgrade, but if you're thinking 21 points from 21 points against West Ham, Crystal Palace, Brighton, Leicester, Southampton, Huddersfield and Cardiff plus six points from 12 against our main rivals Tottenham, Chelsea, Man City and Arsenal without losing is anything but a good start to the season then you probably think Bob Paisley's Liverpool were shite in 1978 and 1979 too…
---
• Chris McLoughlin writes for This Is Anfield each Friday; he's also senior writer for the Official LFC Matchday Programme and LFC Magazine. You can order the Liverpool v Fulham matchday programme here.