It takes inspiration for Liverpool to go far into the Champions League and inspiration is proving elusive in this season's tournament.
Still nursing the bruises of Kiev?
Eyes on a different prize perhaps?
Something is remiss in the Champions League for us this season so far. We are lacking inspiration. Our heart doesn't appear to be in it.
When it comes to the Champions League we tend to be all or nothing. While last season offered the great adventure again, this season smacks of going out in the last 16 to a mid-ranging club.
That's if we can make it beyond the group stages of course.
Problems with Balance
Balancing a serious consideration to buying a seat in the race for the Premier League title and another bid for the ultimate European glory is likely to be too much for us this season.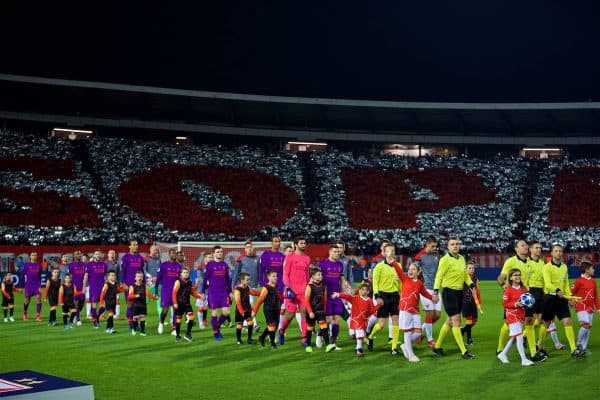 That isn't just a Liverpool thing, it goes for any English club. After a decade of oil-rich ownership, Manchester City are yet to win the Champions League at all, let alone in the same season as winning the Premier League.
While after a decade and a half of gas-rich ownership, Chelsea's one Champions League success came during a season where they sacked a manager and limped home domestically in sixth place.
If the biggest chequebooks can't crack the code, then how can Liverpool?
We are on the brink of shooting ourselves in the foot when it comes to Europe. Two wins at home, two losses on our travels, we go to PSG next, then end the group stage at home to Napoli. A drop into the Europa League would be divisive. Unhelpful.
You should want to win every competition your team enters, but it's realistic to pick your battles and Europe can wait in my humble opinion.
It's not even about putting all your eggs in one basket. It's one extra large egg, in one basket and carry it well.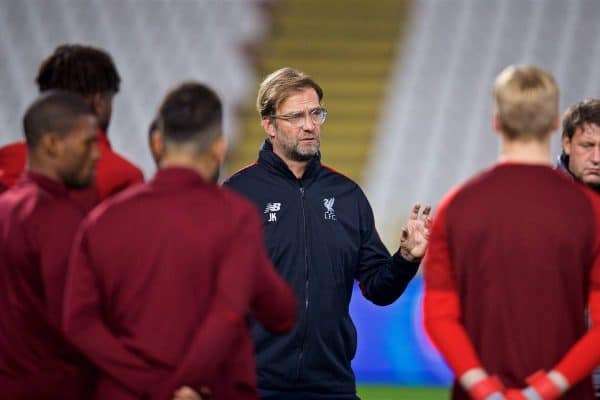 Whether you are comfortable with it or not, and some Liverpool fans clearly aren't comfortable with it – one disgruntled red even seemed to 'concede the title' after we drew at Arsenal last Saturday – this Liverpool team of ours can challenge for the Premier League title this season.
Unbeaten after 11 Premier League games and two points behind the leaders, Fulham at Anfield on Sunday kind of represents the embracing of the one-third marker of the league season.
Then another international break will give us the opportunity to take a deep breath before walking towards the winter solstice.
Problem Child
While domestic matters have a clearer definition, Europe is proving to be this season's 'problem child'. I'm not saying we should give up on it, but I certainly think it should be relegated to 'added bonus' territory should we stumble our way into the knockout stages. A domestic tunnel vision would serve us well.
Be under no illusions, this one in Belgrade was awful and if it is to be the template to how we approach our remaining games in the tournament, then we might not even have to concern ourselves with thoughts of negotiating those troublesome Thursday nights in the Europa League after all.
Strangely, we aren't alone in Group C in contriving to make the Champions League experience a difficult one. Despite our tribulations with the tournament, we have somehow won more games than all our fellow Group C rivals. Football can be ludicrous sometimes.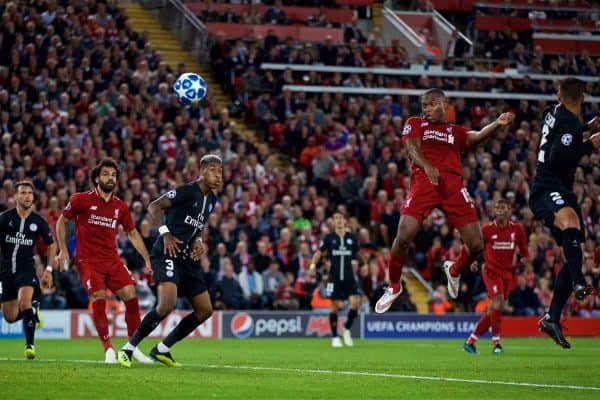 Napoli might be unbeaten so far, but they have clocked up three draws.
PSG came to Anfield and lost on the opening night, only managing one win up to this point.
Red Star Belgrade, having been initially overawed by the mountain they were asked to climb are now looking at the landscape of the group and beginning to feel they are in with a shout. This despite them having scored only three goals and conceded a whopping ten. Two of their paltry total of three goals, of course, coming against Liverpool.
This is the type of group you keep an eye on as an interested observer if you have no personal affiliation with any of the clubs. It will roll into the final night with all four teams mathematically capable of going through. There will be a white-knuckle element to proceedings.
Jurgen Klopp gambled in this one and got it badly wrong. A far finer Liverpool fan than I suggested that the players and the manager had 'phoned it in' and I'm inclined to agree. Arrogance in football only works when the physical effort applied matches the nonchalance of thought.
Onward We Move
Two tough games to navigate if we are to progress to the knockout stages.

We tend to thrive in Europe when we must do it the hard way. If we can't raise ourselves for PSG away and Napoli at home, then we simply shouldn't be in the Champions League.
The further we go into the tournament the more fragile our domestic ambitions are likely to become however. Damned if we progress in Europe and damned if we don't.
Back to the simplicity of the Premier League on Sunday.
Beat Fulham please.