Liverpool have made their joint-best ever start to a Premier League campaign, with 27 points from the opening 11 fixtures—still unbeaten—but the mood isn't all positive despite this hugely impressive tally.
In any ordinary season, eight wins and three draws after 11 games—including tough away trips to Tottenham, Chelsea and Arsenal, plus Man City's visit to Anfield—would be cause for enormous optimism.
Indeed, most supporters would have taken this points total at this stage had they been offered it back in August.
Yet Liverpool just so happen to find themselves competing in a title race against a once-in-a-generation City side who can reasonably claim to be the strongest in Premier League history, led by arguably the best manager in world football.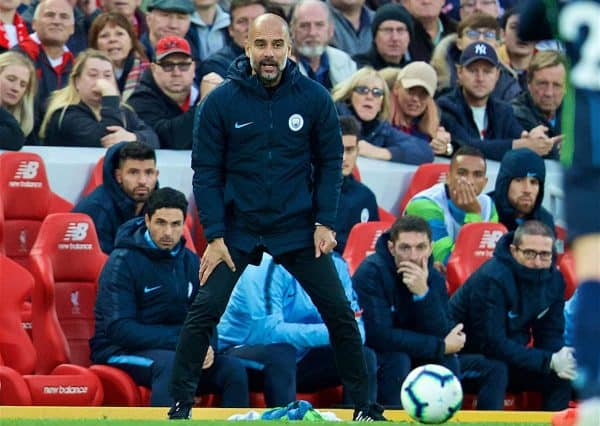 City broke the all-time points record with their remarkable 100-point title-winning season in 2017/18, and on the evidence so far, Pep Guardiola's side look just as relentless this season- more than capable of repeating, or at least going very close to achieving, the same feat once more.
Such is the absurdly high bar that City have set—along with the resurgence of Chelsea and Arsenal, both rejuvenated by their respective new managers—that Liverpool's excellent start feels somewhat tempered by the unprecedented strength of competition.
This begs the question, however: have expectations of Jurgen Klopp and his team reached unreasonable levels, when 27 points from a possible 33 still generates a degree of dissatisfaction?
Substance Over Style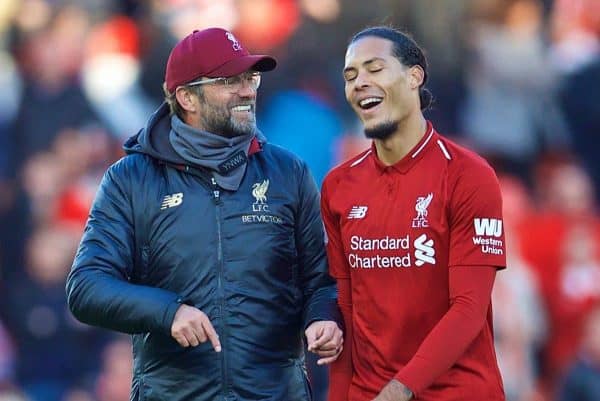 Much of the reason for the undercurrent of anxiety and discontent among Liverpool fans so far this season—despite the exceptional results thus far—surely stems from the manner in which the team have performed in comparison to what people have come to expect from this side under Klopp.
Liverpool's devastating forward trident of last season has yet to fully click into gear this time around, and consistently disjointed attacking performances have been a running theme and a constant source of frustration throughout the season so far.
Mo Salah and Sadio Mane still find themselves on seven goals apiece, but Roberto Firmino—so integral to the entire project under Klopp—has looked far from sharp in almost every game so far, and has only two league goals to his name.
The slick movement, almost telepathic understanding and one-touch passing which made them such a lethal unit last season has evaded Liverpool's front three so far, not helped by a lack of creativity coming from the midfield in the majority of games—Xherdan Shaqiri aside.
On the other hand, while concerns linger over Klopp's stuttering attack, the defence is performing at a level which puts them on track to concede fewer goals than any Liverpool side in the Premier League era, with just five shipped in 11 games so far.
Liverpool's Best Defensive Records


The addition of a top-class goalkeeper in Alisson has already made a notable difference, while Virgil van Dijk continues to assert himself as one of the very best defenders in world football.
This, compounded by the outstanding form of Joe Gomez at centre-back, means Klopp has built a relatively youthful defensive unit which have provided the bedrock for Liverpool's ability to grind out results with their forward players misfiring—one that looks set to remain in place for years to come.
While Liverpool's performances have lacked the fluency and fireworks for which they have developed a reputation under Klopp, there appears to have been a shift in approach to put substance over style.
Now, they are picking up points in an efficient and professional manner, even if it is less aesthetically pleasing for the spectator.
It is a necessity for managers competing at the top level to evolve rather than stand still, and Klopp looks to have recalibrated the balance of his Liverpool team—sacrificing some of the 'heavy-metal', all-guns-blazing attacking football, for a more pragmatic and mature approach.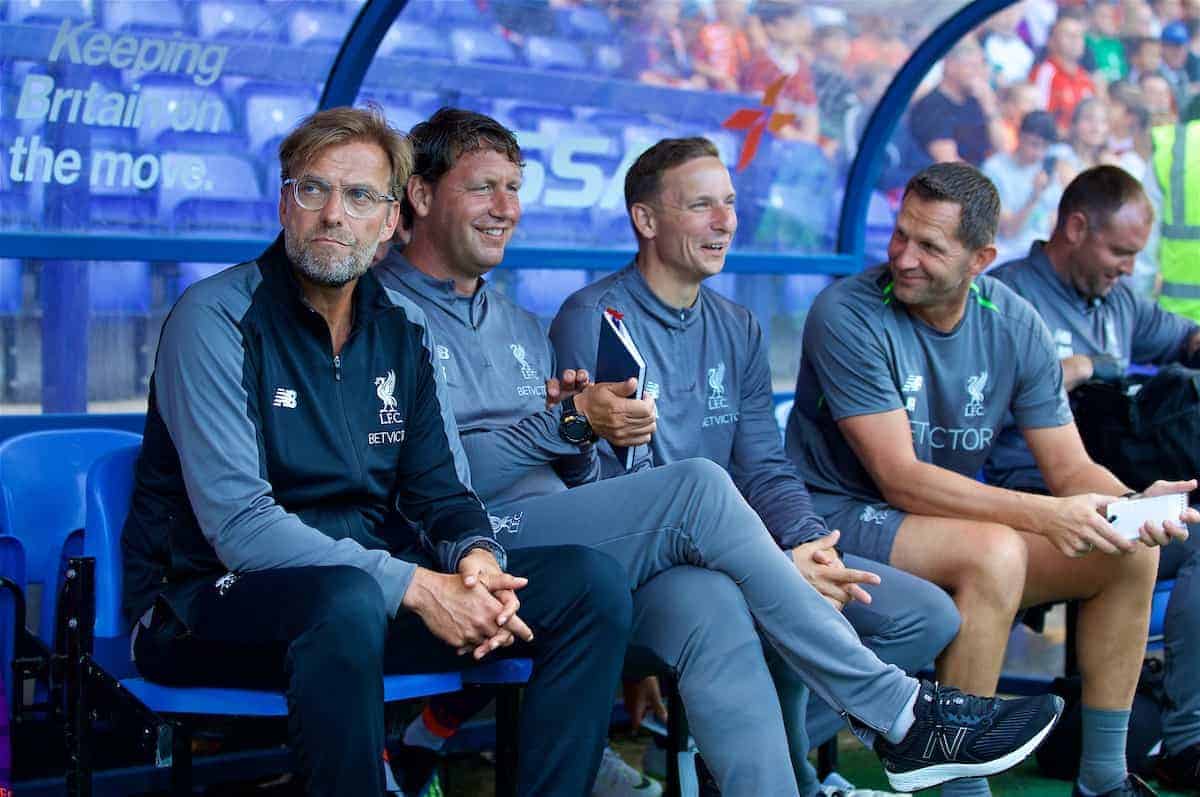 Liverpool still have gears to go up—and supporters are right to expect more in an attacking sense—but it certainly feels like the team are conserving energy at times, picking their moments more carefully.
This is perhaps an indication that Klopp feels he needed to tweak his approach in order to make Liverpool capable of lasting the distance in an ultra-competitive title race.
Comparisons With Liverpool Sides of the Past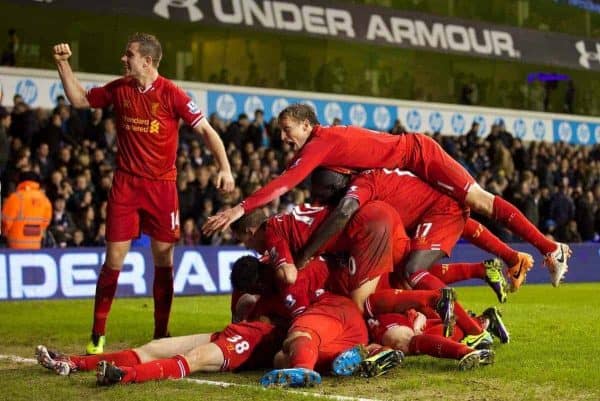 Only in May will we be able to accurately rate this Liverpool side against those of the past, but on the evidence so far, the current vintage are performing at a level which puts them on track for a club-record points total in the Premier League era.
Liverpool's Best Premier League Seasons


The current rate of 2.45 points per game extrapolates to a 93-point season if they can maintain their current level, and as the above table shows, no Liverpool side has ever exceeded 86 points in a Premier League campaign before.
Indeed, no team has ever failed to win the title with 90+ points—the highest total for second place being Man United with 89 points in 2011/12.
When analysing Liverpool's results so far this season, the Reds are the only side in the league with a 100 percent record against non-'top six' opposition, dropping points only to Chelsea, City and Arsenal.
This is a major improvement from the early days of the Klopp era when dropping points to bottom-half sides was a regular event, and will go some distance to ensuring Liverpool remain in the race right until the very end.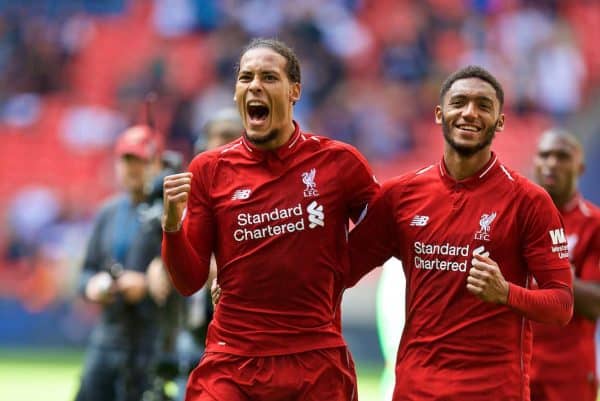 Klopp therefore has Liverpool performing better defensively than they ever have in the Premier League era, and also on track for a record points haul—albeit with a relatively limited body of data only 11 games into the season.
All told, it seems obscene to ask for any more, or feel remotely underwhelmed at this juncture.
But such is the weight of hope and expectation to end the wait for No. 19, along with the relentless nature of the City juggernaut, that it remains difficult not to ponder: will it be enough?
City Warping Expectations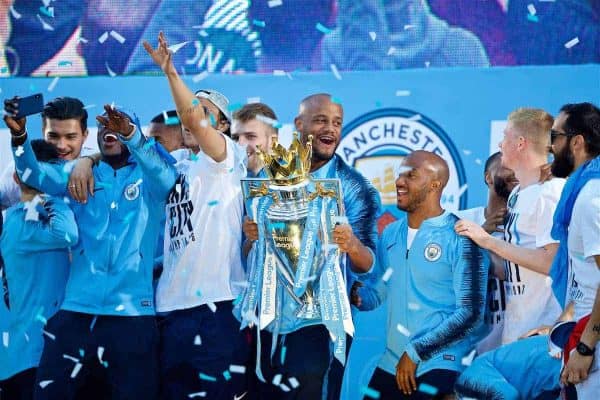 Last season, City permanently altered perceptions of normality in winning the title with a record-high points tally, scoring more goals than any other side has ever managed in a Premier League campaign, all while playing a highly attractive brand of progressive, attack-orientated football.
The worrying thing for Liverpool—and City's other rivals—is that they aren't showing any signs of slowing down, which means that results like a draw away to an in-form Arsenal side—normally cause for satisfaction—feel like a real missed opportunity.
Such is the bar City have set that anything but perfection feels inadequate, with the margin for error so tiny.
City dropped just 14 points in the entirety of last season, and while Liverpool have started this campaign better than they ever have since the Premier League began, they have already dropped six after 11 games.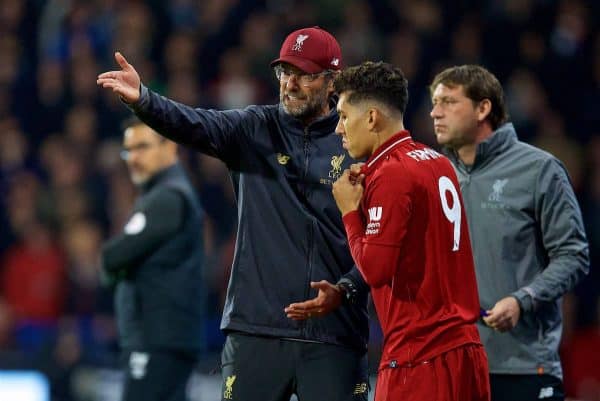 Were City to repeat last season's astonishing feat, that would mean Liverpool can only afford to drop eight more points in the remaining 27 games this season—not impossible, but a very daunting task.
The constant compulsion to measure Liverpool's results up against City as the main title competitors means supporters aren't able to sit back, relax and revel in the club's best-ever start to a season.
Because the truth is that Liverpool might well need to match—or go extremely close to hitting—City's record tally from last season if they are to lift the title come May.
Points Needed to Win the League Over Past 5 Seasons


In the vast majority of seasons, this current Liverpool side would be comfortably in the driving seat for the title.
But the harrowing prospect of being the first ever team to break 90 points and not win the league is one which is difficult not to contemplate.
"The level of the Premier League now is ridiculous, it's relentless really," Gomez told the Liverpool Echo after the 1-1 draw with Arsenal.
"You can't slip up at any point or teams will capitalise. We have to remember that, regardless of who we are facing. Every point is so important.
"We can't control what other teams do so there is no point worrying about their results. We just have to focus on ourselves."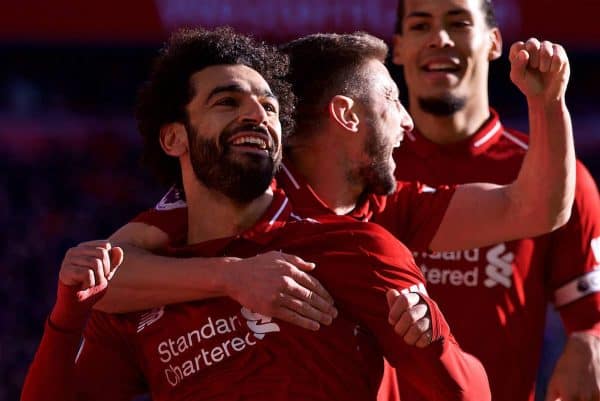 The reality is that Liverpool are up against a City side with vastly superior financial resources, and all the talk of 'pressure' and 'expectation' on Klopp to deliver is purely a reflection of the excellent job he has done so far.
He has propelled Liverpool to a position whereby they are considered legitimate challengers, as opposed to any reasonable expectation based on the investments made in the respective squads throughout his tenure.


There's every chance that Liverpool could deliver their best-ever Premier League points total and not win the league if City go on to repeat last season's achievement.
And there's a danger in viewing everything through the prism of City's brilliance that we fail to acknowledge—and appreciate—the outstanding job Klopp is doing in its own right, in constructing one of the best Liverpool teams of the Premier League era.
Whether it will be enough to topple City either this season or next remains to be seen, but keeping pace with Guardiola's side requires near-perfection.
And that, right now, is arguably the most demanding task for any manager in European football.
---
* Data projected based on this season's results so far.