The brothers of Liverpool fan Sean Cox have thanked the city's people for their "unbelievable" support after he suffered life-changing injuries at Anfield in April.
Sean and Martin Cox were heading to the stadium for the Reds' Champions League semi-final tie against Roma when they were attacked by away supporters.
The father of three was left with injuries that required him to be placed into an induced coma, though he has now returned to his native Ireland.
But still needing long-term treatment which could span years, a GoFundMe page was set up in order to provide support for Cox and his family, raising over £350,000 to date.
Sizeable donations have come from Roma and their chairman Jim Pallotta, Jurgen Klopp, Peter Moore, Michael Edwards, Christian Purslow, David Meyler and Seamus Coleman.
Supporters' clubs from as far as Phoenix and Edmonton have also contributed heavily, while a host of fundraisers were held throughout the recent 4-1 win over Cardiff City.
We are really pleased to welcome Martin and Peter Cox to Liverpool today.

They wanted to come and say thanks to those in the city who have supported Sean and continue to do so. pic.twitter.com/RepB8CRsyh

— Spirit of Shankly (@spiritofshankly) November 17, 2018
And speaking to the Liverpool Echo as they returned to the city to receive the £60,000 raised that day from Spirit of Shankly's Ste Monaghan, Martin and Peter Cox hailed the support their family has received.
"The support has been massive, absolutely massive," Peter said.
"When you are down and you see what the people of Liverpool are doing for you, especially the Spirit of Shankly, it's just unbelievable.
"The bucket collection that day, seeing the clips of Liverpool people—women, men, children—taking their own time out in the cold for my brother, it's unbelievable.
"The generosity is overwhelming, it really is and we can't thank them enough."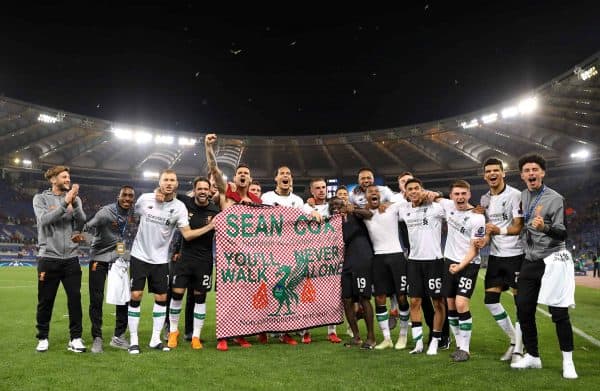 Martin explained that Cox's condition was "gradually getting better," but said that it had been "very tough" for their family, describing the attack as "surreal, horrific [and] life changing."
He added that Cox was recently able to "pick up a cup by himself unaided" for the first time, and that he is working his way back to eating properly.
Their time in hospital alongside him has been, understandably, very difficult, and particularly while he was initially being treated in the Walton Centre in Liverpool.
But Martin said that small gestures from those in the city—including taxi drivers who drove them back to their hotel and refused a fare—helped them through.
"The first month he spent in the Walton Centre and we were travelling over to see him, taxi drivers, just ordinary people, were giving their fares," he recalled.
"They were going out for a night's work on a Monday or a Tuesday when things are quiet and they would pick us up from the hospital and bring us back to the hotel.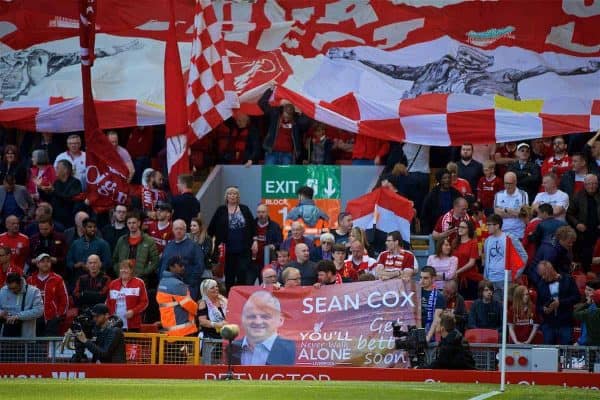 "They would say 'sorry for asking, are you related to the guy who was attacked?'. We would say yes and they would say 'it's OK, you don't have to give us the fare'.
"We would be like 'come on, this is your living'. It's the little things like that."
Martin concluded: "It's true what they say—You'll Never Walk Alone. The people of Liverpool have proved that."
To make a donation to support Sean or to share the GoFundMe page, click here.