Now in his third loan spell away from Liverpool, Harry Wilson is shining at Derby County this season, with the winger taking up an unexpected new role.
Many expected Wilson to take up a squad role under Jurgen Klopp this campaign, but the decision was made early into pre-season that he would spend another term away from Merseyside.
Thirteen clubs emerged as possible candidates, including Celtic and newly relegated Swansea City, West Brom and Stoke City, but Derby represented the best fit.
Under new management in Frank Lampard, the Rams announced a double signing in mid-July, with Wilson presented alongside Chelsea midfielder Mason Mount.
This has proved some of the best business the promotion hopefuls made in the summer, scoring nine and assisting four between them so far, with Wilson netting four and laying on two in 14 games.
The Welshman signed a new five-year contract with Liverpool before heading out, and with Klopp heaping praise on him in October there is a big possibility he will feature next season.
But how can Wilson's progress with Derby influence his future at Anfield, and is he ready for the Premier League?
This is Anfield spoke to Joel Clyne of the Derby County Podcast (@dcfcpodcast) to get a closer look at how Wilson has thrived at Pride Park and his long-term hopes.
How did Derby fans feel when Wilson arrived?
I think the feeling was that we'd signed a very good player.
I doubt that this would have been the consensus without his successful spell at Hull last season but with the amount of competition for his signature it was deemed as a bit of a coup.
He's clearly a popular figure at Pride Park, but how important has he been?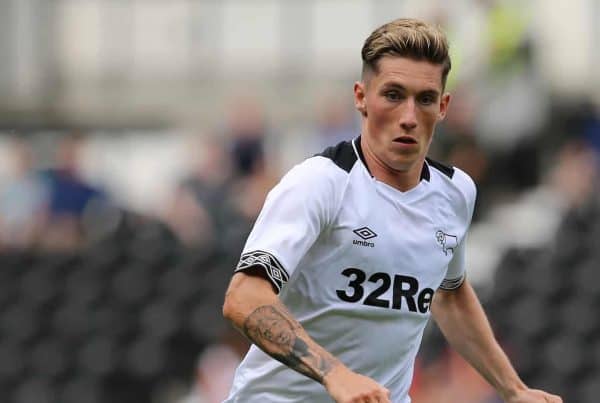 He's becoming more important as the weeks go by.
Injury disrupted the start of his season but as the weeks and games have gone by he's begun to make more of an impact on the side.
It's fair to say that he's one of the first names on the team sheet at the moment and he's certainly getting game time at Pride Park.
What role has he played under Lampard so far?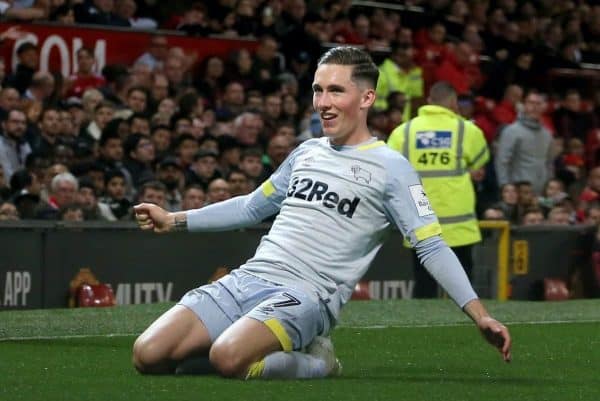 His role has changed over the season.
Initially he started out on the flanks but soon got injured which disrupted his start.
He then came back into the side with an injury to Craig Bryson meaning that there was a spot free in the centre and over the past few weeks he's played there alongside Mason Mount with Tom Huddlestone holding.
Going forward this has really suited him, he's found pockets of space behind the opponents' midfield and has been able to impact games from there.
It'll be interesting to see where he plays for the remainder of the season but he's a good option in midfield.
We've all seen those free-kicks, but what else has stood out from Wilson?
His movement and balance are really good.
He has a low centre of gravity and with his ability to carry the ball well he's been really effective in transition from defence to attack.
He links up well with Mount as well. Good players respond well to other good players and the two are striking up a good partnership.
They both live together, which probably helps on some level as well.
This is the second time he's shone in the Championship – but is he good enough for Liverpool?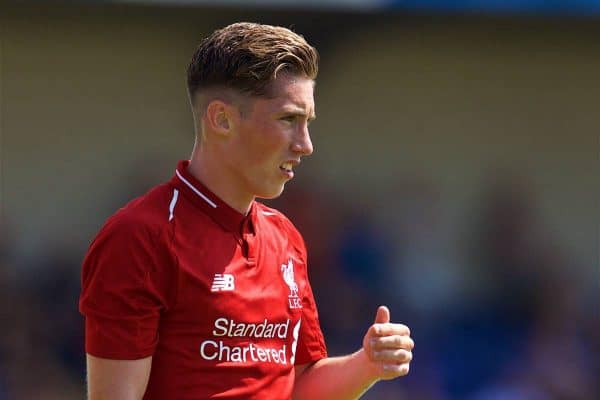 That's a tough question.
If he can maintain his good form for the remainder of the season and stay fit then a spell in the Premier League is obviously the next step.
The more likely scenario is that he spends another season out on loan for a side in the Premier League.
With the level that Liverpool are now operating at, it seems difficult to see him breaking into their squad, but he's responded to every challenge that's been thrown at him so far so who knows?