Premier League teams are set to vote on the use of VAR on Thursday and recent weeks have shown it's needed—but caution remains a requirement.
Ths World Cup was pretty great as a summer distraction, and by the end of it, VAR was barely even utilised.
Those first few games were VAR-heavy, perhaps, as teams, players and even referees got used to using it. Natural, normal, expected. As was the decrease in dependency afterward.
It's now in use in multiple leagues around the game, to the betterment of the matches for the most part—though human error will still always occur.
But as the Premier League has shown of late, human error is playing far too big a role right now considering the stakes for some clubs, and we need video replays to come in as quickly as possible—as long as certain issues are taken care of first.
The time is now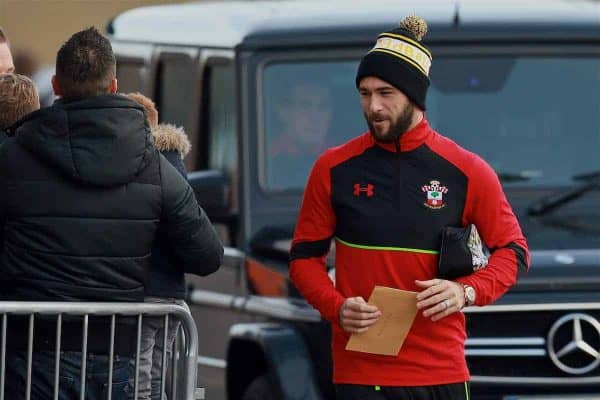 Presumably, everyone has seen, by now, the post-game remonstrations of Southampton striker Charlie Austin from the weekend.
His fume and indignation at his relegation-threatened club being effectively denied victory, hard-fought and otherwise-deserved as it was, doubtless resonated with many other Premier League players who had previously opted against speaking so vehemently about erroneous decisions.
Whether or not the officials should have seen the incident in the first place—and the same goes for Wolves' recent goal being disallowed, Liverpool's strike being chalked off against Arsenal and countless others—is irrelevant.
(Although several of them certainly lend to the debate of whether some refs are up to standard—some shocking oversights have occurred of late.)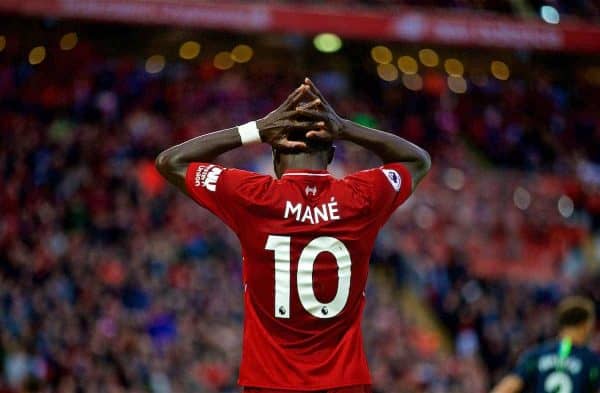 They didn't spot them initially and that doesn't need to be the end of the matter any longer.
We have the ability now to watch back, instantaneously, and determine if the goal should have stood, the penalty been awarded and so on.
Clubs vote on Thursday whether or not to use VAR from next season; 14 of the 20 top-flight teams have to vote yes for the change to happen this time.
Forewarned, forearmed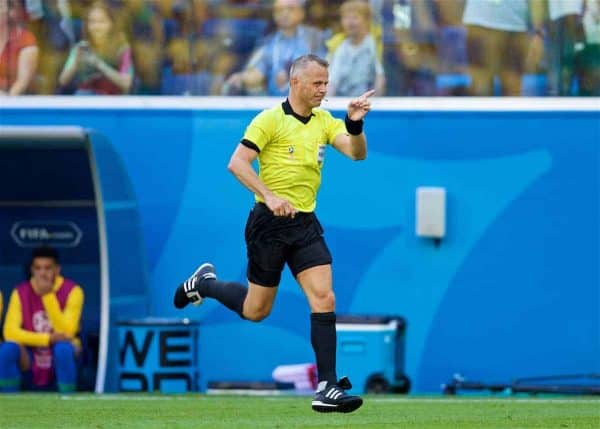 The World Cup was the great showpiece for the potential of VAR, but it also showcased some current pitfalls. They formed part of the reason some clubs voted against using the technology in the Premier League this season, but continue to trial it in domestic cup games.
At this stage, though, there's no reason to not cover every potential avenue which could cause confusion, debate or concern—it should be addressed by now and everyone made clear of procedure.
Biggest potential issues to clear up

Stop players demanding reviews for every decision
Communication with in-stadium fans must be clearer
Investigate potential of referees feeling pressured to change their mind every time simply because a VAR review has been called
We've all seen instances of players haranguing the officials, miming their desperate pleas for reconsideration via television.
Or, in the case of Robert Lewandowski at the weekend, completely losing his head and asking for a VAR review by means of a circular "I got the ball" hand motion. We all need time to adjust, don't worry Lewi.
Either way, it's pointless: the ref doesn't ask for reviews because he feels like it. The Video Assistant Referee, the actual VAR, monitors all decisions as the match goes on. He then relays to the on-pitch official if any need reviewing.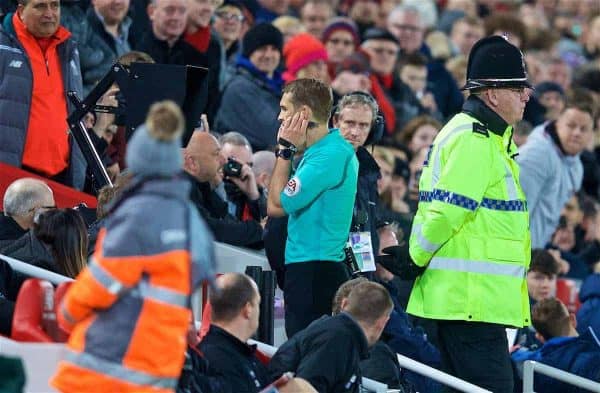 So please, let's stop this before it starts. Yellow cards, captain-only approaches, whatever it is, let's have a clear deterrent for the predictable clamourings.
Where big screens are not available inside stadia, there must be an immediate and clear way of showing supporters what is happening. A ref on the side of the pitch is easy enough to understand, but the display of the ensuing decision needs to be quicker and clearer for all.
And, let's all remember: It's a review. It doesn't have to mean an immediate overturn. It's still the same person making the judgement call, after all.
Red point of view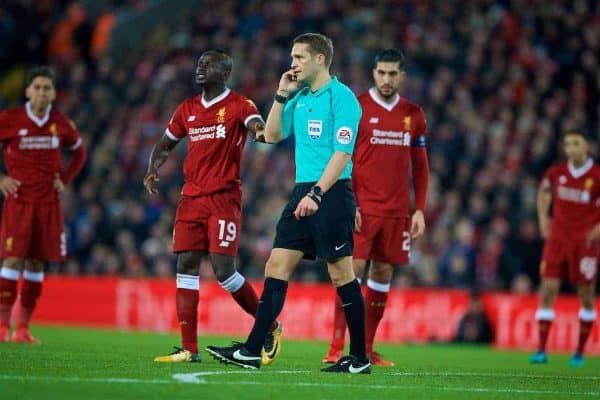 Should Liverpool themselves benefit from the introduction of VAR?
It's easy to say yes, as the truth of each matter should simply reflect what each team deserves, but it will affect the Reds at both ends.
Even now, after replays aplenty, there are dissenting factions over whether Fulham's "goal" at the weekend should have stood, immediately before the Reds opened fire at the other end.
Sadio Mane's goal at the Emirates certainly would have stood, on the other hand.
Ultimately, what we should find is that Liverpool, along with every other club, get what they deserve, not just what officials' competency levels allow to stand.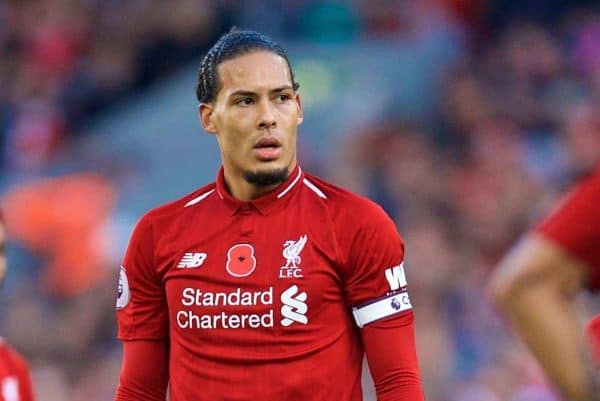 And maybe for the most part, that means the better clubs—more organisation at the back, more offensive opportunities which go wrongly punished—might benefit from the review system.
But there's also the split-second nature to consider of the fast-paced attacker and the fine lines between a perfectly timed run…or going too early. It will cut both ways for the Reds, like with every other team.
What should matter most is that the correct outcome is reached, and that it doesn't impact on the way the game is played, refereed or enjoyed from the stands or home.