Liverpool travel to Watford this weekend in the Premier League, with Hornets fans quietly confident of getting something from the Reds at Vicarage Road.
The final international break of the year is over, and it's time for Jurgen Klopp's men to continue their title pursuit.
Liverpool sit two points behind leaders Man City, but the relentless form of the champions means dropped points could prove very costly.
Watford have made a good start to their campaign, sitting seventh heading into the weekend, but will they be a match for the Reds on Saturday?
With the game fast approaching, we spoke to From the Rookery End podcast's Mike Parkin (@RookeryMike) to get his thoughts on both sides and Saturday's clash.
Watford are seventh in the Premier League – what do you make of their start?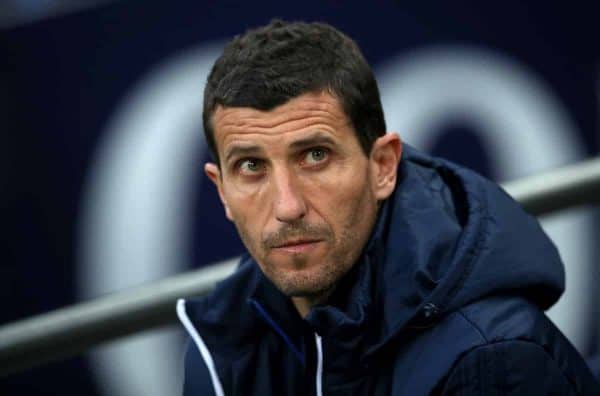 Seventh place represents a pretty good start for the Hornets, but at the risk of sounding greedy, it could have been so much better!
There have been a number of games in which Javi Gracia's side have been in the supremacy but have failed to take excellent chances and have spurned the opportunity to take three points.
Away fixtures at Fulham and Newcastle stand out as particularly frustrating examples and I think most Watford supporters would say that the class of 2018/19 should probably be at least five points better off.
Missed chances aside, Watford have turned in decent performances in most games, with the home dismantling by Bournemouth the only notable exception.
This is an exciting side with plenty of promise and most of the Hornets faithful will be hard pressed to be anything other than pleased with the way things have gone so far.
Is European qualification realistic, or are you expecting to slide down the table a little?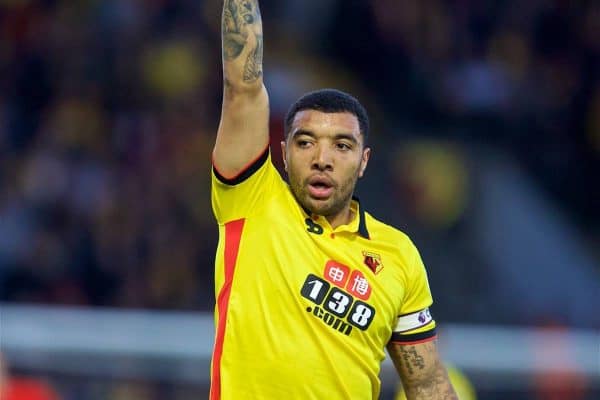 Since returning to the Premier League, Watford's seasons have followed an alarming pattern.
The past three campaigns have all begun with great promise and some outstanding results, only for any semblance of form to dissipate around Christmas.
Performances have morphed from outstanding to abject, so with the turn of the year approaching many at WD18 are holding their breath.
The signs are good, Gracia seems to be a more rounded head coach than previous incumbents and he certainly has the respect of his talented squad; something that his predecessors couldn't necessarily claim.
A Europa League spot certainly isn't out of the question—this team is certainly capable—but we're not getting carried away.
We've been here too many times before only to be left disappointed.
Which three players have stood out most for the Hornets, and why?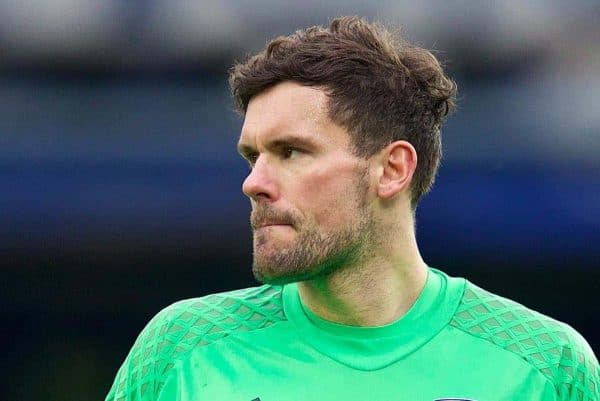 Ben Foster has proved to be a terrific signing.
A familiar face at Vicarage Road after a previous two-year loan spell, Foster has made a string of super saves as the season has progressed and has played a huge part in Watford's great start.
He seems to be a big character off the pitch, too, and I believe his arrival has played a big part in knitting this squad together. Cue a disastrous clanger on Saturday!
I've long maintained that Etienne Capoue is one of the best midfielders in the Premier League.
A lack of consistency has meant he hasn't yet enjoyed the stellar career his talents should deliver, but under Gracia he's been playing like a man possessed.
He has regularly outperformed his much-vaunted midfield partner Abdoulaye Doucoure and Watford have inevitably suffered when Capoue hasn't featured.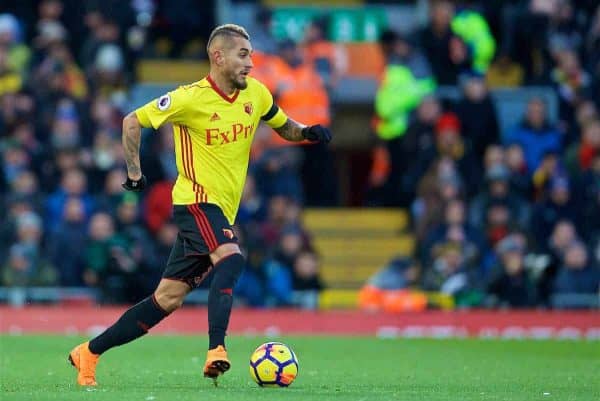 Roberto Pereyra has been at the club for a while now and while the ex-Juventus man showed occasional glimpses of what made him into a Champions League player, it wasn't until Gracia arrived that we started seeing it on a regular basis.
If he stays fit, stays focussed and stays in this sort of form, he will be an integral part of what could be a memorable season for Watford.
What have you made of Liverpool's start to 2018/19?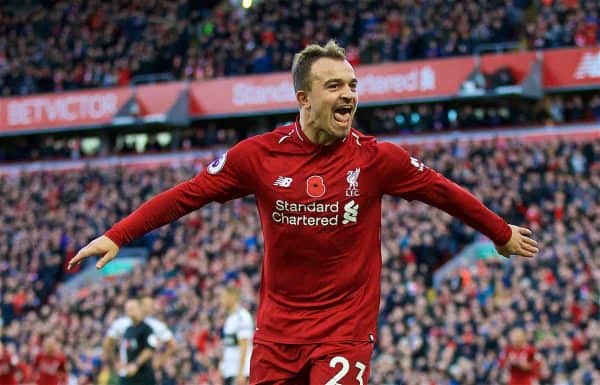 Liverpool now seem to have that special ingredient that all serious title challengers need: consistency.
The balance of the team looks great and I can't imagine there is a team in the Premier League that would look forward to playing them.
The problem for the Reds is that with City so dominant, there is so little margin for error.
It should be close, though, and I for one am looking forward to seeing if Liverpool can continue to put City under serious pressure at the top.
Anyone you fear for the Reds on Saturday, in particular?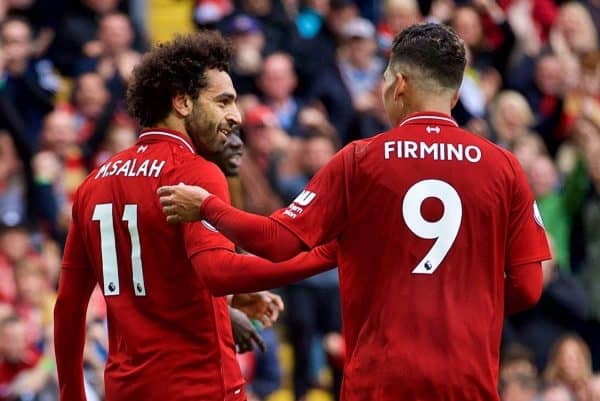 Not really, I think we've got it covered.
Of course that's not strictly true.
Liverpool pose an extraordinary attacking threat and this will unquestionably be Watford's stiffest test of the season so far.
Roberto Firmino and Mohamed Salah seem to be hitting their stride, Sadio Mane is always a threat, while Trent Alexander-Arnold and Andy Robertson cause endless problems with their superb delivery.
A talented Watford side will be relishing this game, but this is going to be tough for the Hornets.
Where do you see the key battles taking place?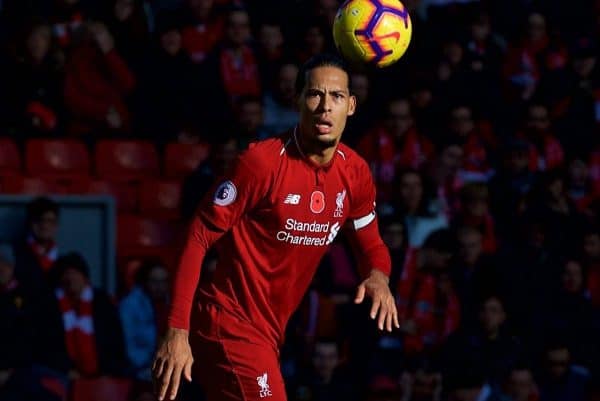 Watford's defensive unit is clearly going to have a challenging afternoon, but I think a lot depends on whether the home side's attacking players can get a foothold in the game.
It remains to be seen whether Gracia will revert to a front two of Troy Deeney and Andre Gray—a partnership that bore fruit earlier in the season—and if he does, whether these two can get any change out of Virgil van Dijk.
The midfield battle will be crucial—Capoue and Doucoure are in fine form, but will have to be at the peak of their powers if they are to earn Peryera and Gerard Deulofeu the right to flex their creative, attacking muscle.
If Watford can stay in touch, they will certainly create chances and if they can buck the recent trend of failing to convert, it could be a closer encounter than many are predicting.
Finally, hit us with a prediction…
The sensible money is on a Liverpool win, but I'm going to back Watford to play their part in an entertaining 2-2 draw.