Jamie Carragher has had his say on the weekend events surrounding Raheem Sterling and says the portrayal of the former Liverpool winger is "garbage."
Sterling was subject to alleged racial abuse by a Chelsea fan while playing for Man City on Sunday in the latest incident to blight the Premier League.
Speaking on Sky Sports' Monday Night Football programme, Carragher and Gary Neville spoke about the written media's role in fuelling such incidents, the truth behind Sterling's personality and what more needs to be done.
Carragher, in particular, offered a withering assessment of how the perception of Sterling had been formed—writing it off as arrant nonsense.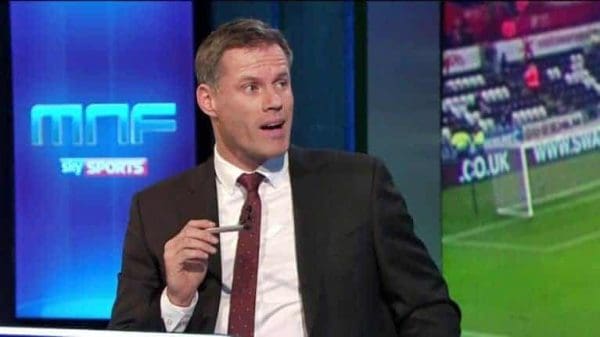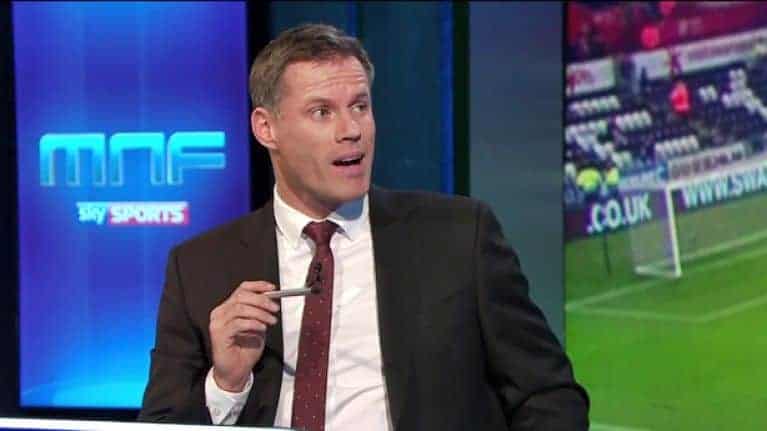 "The perception [of Sterling] of people who buy newspapers or read media stuff online is 'here is a young flash black kid from London'.

"A lot of it comes from maybe him moving on from Liverpool. The perception that he is more interested in cars, jewellery, nightclubs than his actual football.

"Anyone reading that, anyone writing that, I can assure you that is absolute nonsense garbage."
Carragher went on to explain that Sterling, while playing at Anfield, was nothing other than a dedicated young professional, a far cry from the headlines written about him over the past few years.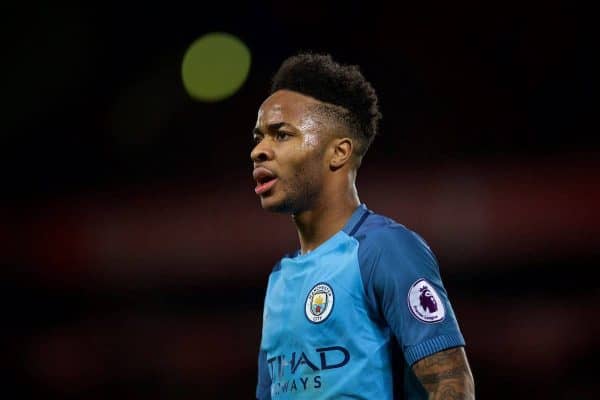 "I can't even remember speaking to him at Liverpool he was so quiet, he got on with his training, he wasn't loud in the dressing room, he wasn't late for training, he was just a humble kid who came in and trained well.
"Yes, no doubt about it (that media comments are fuelled by aspects of racism). That is the debate. Is the stuff in the media racist? I think there are undertones of racism there."
On what more needs to be done to bring an end to such abuse within football, Carragher made the valid point that in-stadium fans themselves have to shoulder some responsibility, rather than wait for the inevitable online onslaught.
"The one worry I have, and I hope I'm wrong, if that was a 3 o'clock game on a Saturday and wasn't live, wasn't picked up as much, the big problem you have in terms of actual change is: is this actually getting accepted by people around the guy saying it?

"Until that happens I don't think it can change. You can't stop one guy shouting a comment.

"But if he's getting outed in the stadium…until people feel comfortable themselves in a stadium [to stop people] shouting racist abuse, or other abuse, that's when you might finally stamp it out."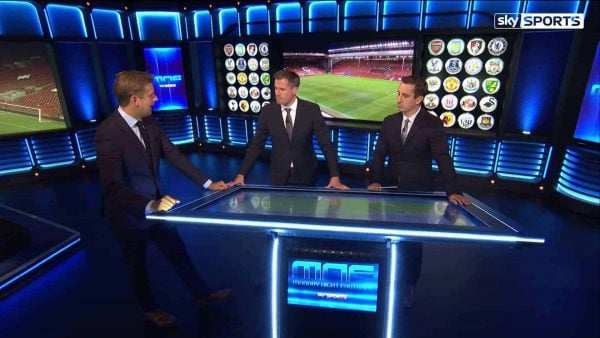 Neville also revealed that Sterling had come to him, when coaching the England national team, over non-playing issues he faced from the media.
"It takes a lot for a player to see a coach, he walked in and started to download on me.
"'Why is this happening? Why is this bring accepted?' He accepted he'd be criticised as a player but felt it was so vicious he didn't know what to do about it."