Joe Gomez's injury means Liverpool need Trent Alexander-Arnold at the top of his game over a testing period of fixtures heading toward the end of 2018.
Right-back has become something of an area of strength for the Reds over the past year, but it happened by necessity and opportunity rather than purposeful design.
Toward the beginning of last year, Nathaniel Clyne's long-term absence meant Gomez and Alexander-Arnold began a regular battle for supremacy, eventually won by the latter in earnest after the former picked up a knock of his own.
In turn, Gomez then spent the early weeks of this season cementing his place as a first-choice centre-back, when others were similarly unavailable.
Even then, manager Jurgen Klopp has regularly called upon the No. 12 to switch across to full-back, the position he was playing against Burnley when he suffered his fractured leg on Wednesday evening.
In the space of three upcoming weeks, however, the Reds face six matches of huge importance and with little time for recuperation in between; Gomez is unavailable, yet right-back remains a critical position for the Reds, tactically and physically.
Alexander-Arnold can't do it all alone—but there's surprising depth in place to ensure Klopp doesn't need to over-burden the 20-year-old.
Big games and key games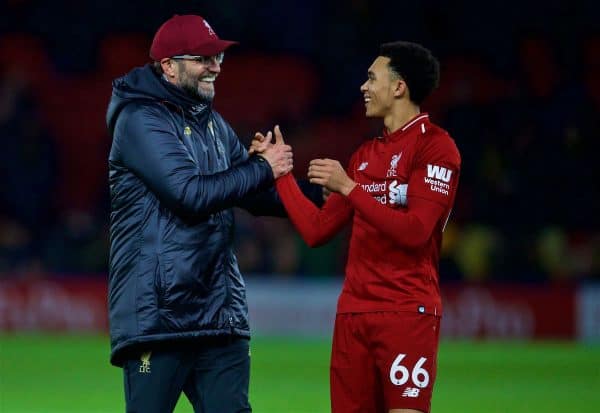 With Gomez sidelined for around six weeks, the next 10 matches should essentially be written off in terms of his presence.
Klopp will need to decide ahead of time where he wants his first-choice player in the team at right-back, and which games are potential opportunities for rotation.
Bournemouth away, Dec 8
Napoli home (CL), Dec 11
Man United home, Dec 16
Wolves away, Dec 21
Newcastle home, Dec 26
Arsenal home, Dec 29
Man City away, Jan 3
Wolves away (FAC), Jan 7
Brighton away, Jan 12
Crystal Palace home, Jan 19
Clearly, the Napoli-Man United double-header next week has to take some precedence.
Wolves have been strong at home, Arsenal and Man City are key fixtures and Brighton's home form is also good, losing just once there this season.
That leaves Newcastle, the FA Cup game against Wolves and Palace as potential games to rest Alexander-Arnold…as well as Bournemouth, this very weekend.
Bournemouth: a test-run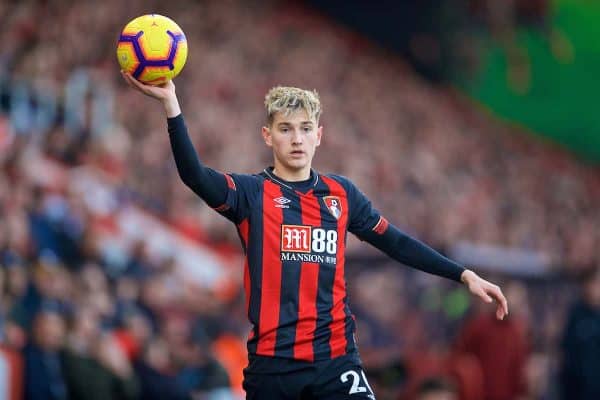 Given Alexander-Arnold started on the bench midweek, it can be assumed the plan was to use him in the starting XI at the weekend. That plan should now be out the window.
Not only do Liverpool need the right-back in his best form over this gruelling run of games, they also need him at peak fitness for the most vital games—and that's Napoli and United, out of the next three.
Having played an hour and slightly more in midweek, in the end, Trent should be given the afternoon off when the Reds face the Cherries, with Klopp instead looking to his alternative choices for the weeks ahead.
A test run, almost, but one where the chosen participant should of course offer as many guarantees as possible, just as playing Gomez there would have.
Another forgotten man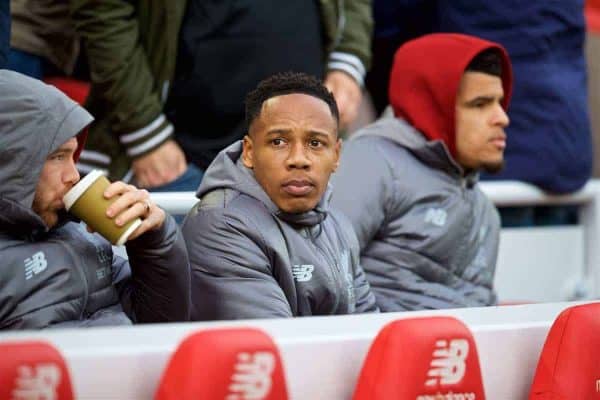 Clyne played a big part in pre-season, but has hardly featured since. Klopp refers to him from time-to-time, usually in a positive sense, yet he has only made the match-day squad three times this season: unused sub twice in the league and a 90-minute run-out in the League Cup.
He could, however, be the most obvious and solid answer to this immediate-term issue.
Clyne has seemingly been out recently with a knock sustained in training, though it's unclear how long he'll be unavailable for.
If he's fit for the weekend, putting him in the team should be a no-brainer. Everyone else will be out of position by at least one degree, which mitigates any comparisons with Clyne's lack of rhythm.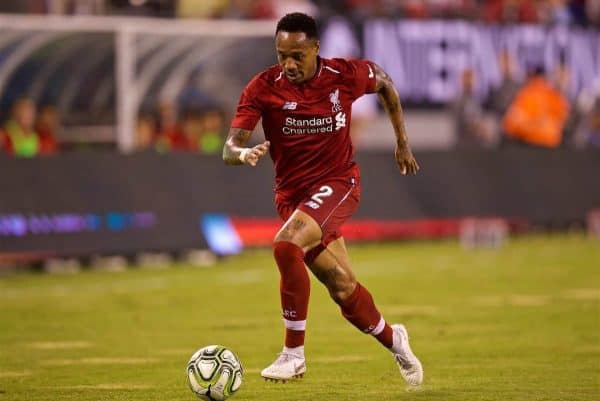 Away from home against a team who attack the channels with inward-running wide men, his defensive resolve might be tested more than the Reds would want to exploit his on-the-ball qualities, anyway.
If Clyne's ready to play, this could be his last big shot at establishing himself as a squad player under Klopp, who has already changed his mind on players seemingly destined for the exit before.
If he's not, if he fails to impress or if there are other unspoken-of issues which mean Klopp simply doesn't select him, Liverpool have a whole host of secondary options to turn to.
A right-back for every occasion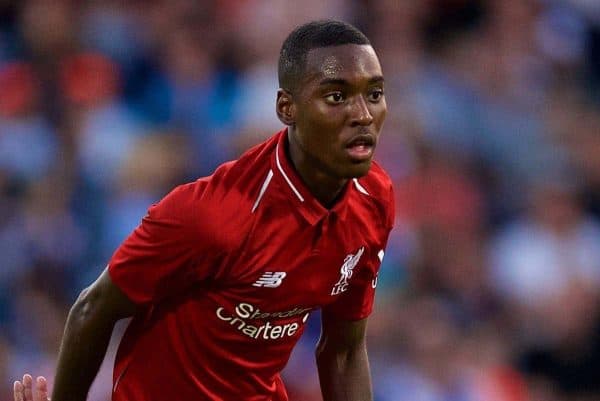 Here's where the balancing act comes in: Liverpool's right-back has an important function in this team.
They must defend aggressively, be good on the ball to pass out of their own half, be a constant outlet down the flank and have good, early delivery into the penalty area.
It's also reasonable to suggest they must be able to defend one-on-one with comfort, as they don't always get the back-up they need from those ahead.
For teams Liverpool want to attack en-masse and without pause, Klopp could turn to his academy prospects: Rafa Camacho made the bench against Burnley and made a big impression in pre-season.
He's versatile, attack-minded and has an eye for goal. He's yet to make his senior bow, but featured at right-back in pre-season, despite mainly being a winger at youth level.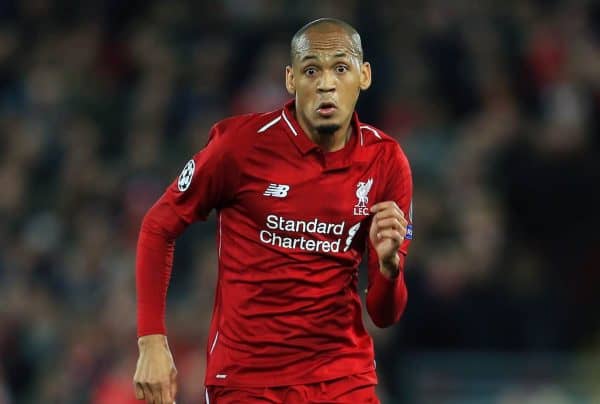 Searching for a more robust, defensively aware option who has experience in the role? That would be Fabinho, a right-back with AS Monaco before moving into their midfield line, and second-choice in position now for the Brazil national side.
We want to see him in midfield, and he's beginning to excel, but he might be called upon for his secondary position in the coming weeks.
And there are further alternatives, with James Milner experienced at full-back, Gini Wijnaldum capable of playing anywhere on the pitch and even Jordan Henderson having filled in there previously.
Rotation will be vital in the coming weeks across all positions. Klopp has, by design, built a squad with versatility chief among its assets.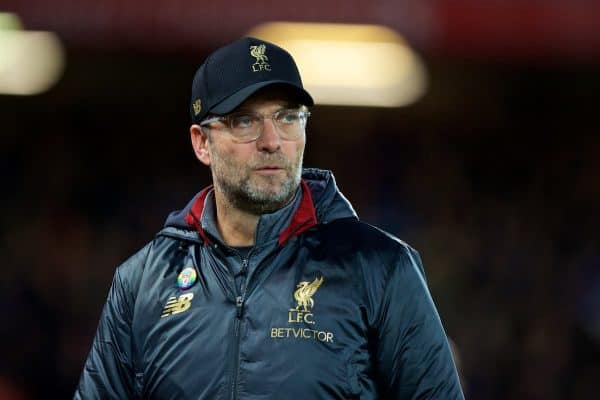 That will be tested to its fullest amount over December and January, and at right-back there's no shortage of cover to allow Alexander-Arnold the recovery time he needs, to be at his best for the biggest of games.
Clyne or Fabinho: the current No. 2 and No. 3 of the squad, quite possibly ready to fight it out for the old No. 2 role—for one weekend, at least.
But beyond just those two players and this one match at Bournemouth, the right-back position might just yield a much bigger future at Anfield for one of the potential stand-ins.
Fabinho, settled and secure? Camacho, a breakout star? Clyne, rescuing his Reds career?
Gomez's misfortune might just prove the catalyst for one of those to seal a place in Klopp's plans, for 2019 and beyond.