Liverpool manager Jurgen Klopp has been charged after he raced on to the pitch to celebrate his side's Merseyside derby winner on Sunday.
The German was overjoyed by Divock Origi's 96th-minute goal and ran over to Reds goalkeeper Alisson Becker.
He apologised for his actions, but the Football Association announced on Monday afternoon that he had been charged with misconduct.
Klopp has until 6pm on Thursday to respond to the charge.
Klopp said after the match: "I didn't want to run. It was not in my plan.
"I didn't want to run to Ali, I couldn't stop obviously. Not cool, but it happened. The more important things happened during the 95 minutes.
"Immediately after the game I apologised to (Everton boss) Marco Silva when we spoke to each other."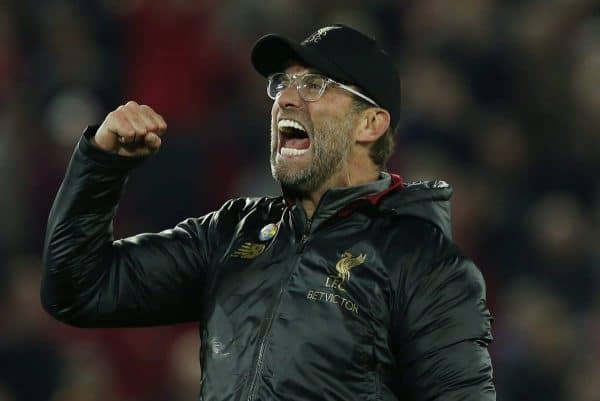 Silva said he did not hear an apology from Klopp, and added: "To be honest I didn't see (Klopp's run). I don't know what he did and the way he did it.
"It was a lucky day for him this afternoon, but that is football. I don't think he expected anything like that either.
"I cannot say it was disrespectful because I didn't see, when I see that moment maybe I can speak more about that situation."
Origi admits his added-time winner was one of the most crucial he has scored for the club.
The Belgium international, making his first appearance at Anfield since May 2017 after spending last season on loan at Wolfsburg, capitalised on Jordan Pickford's error to nod home from close range for a 1-0 victory.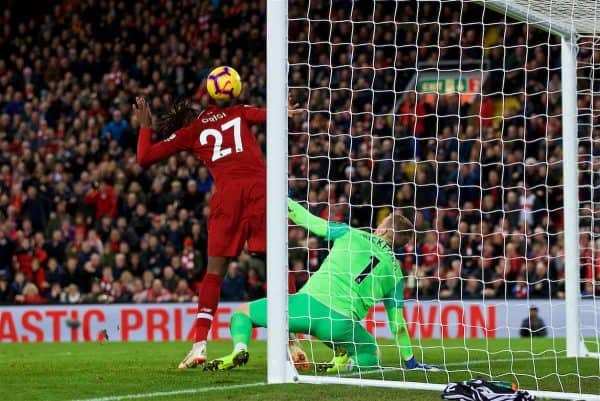 It was his 22nd goal in 79 matches for the club, but was so important in ensuring Premier League leaders Manchester City's advantage was kept at just two points.
"It was a crucial goal, one of the most crucial I have scored for Liverpool so it was special," said the 23-year-old, who has scored in three of his last four derbies.
"You could see the emotion of the fans and the coach and the players so we celebrated all together.
"It was special. Always (in) a derby it is a good feeling to win, especially to keep our stride going and to score the goal is special, I am happy."
The FA also announced on Monday that it had granted Liverpool striker Daniel Sturridge additional time to respond to a charge of breaching betting rules. He now has until 6pm on February 11 next year.