Jurgen Klopp believes Joe Gomez is already one of the country's best defenders—and says he'll return from injury ready to reach the next level.
Gomez has been one of Liverpool's best performers this season and has signed a new six-year contract as a reward for his step up in displays.
Emerging as a regular and reliable partner to Virgil van Dijk, Gomez has this year finally shown what an asset he can be in his preferred and natural role at centre-back.
Even so, his all-round quality means Klopp has called upon him at right-back at times, and the boss says that's just one of Gomez's attributes which makes him such an important player for club and country.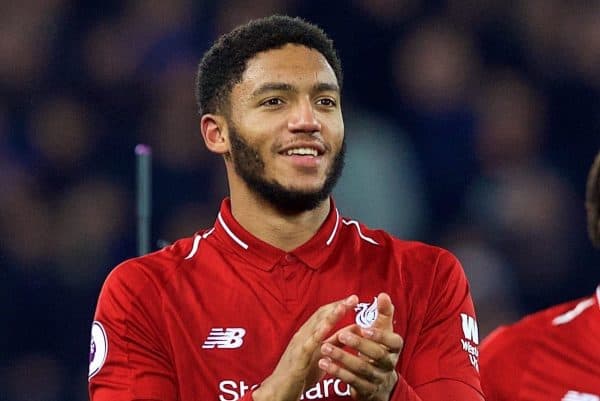 "Joe's development and progression has been outstanding in the past couple of seasons and I only see his trajectory heading in an upward direction.

"He is so keen to learn and so keen to improve that I think his potential has no limit. Already this season we have seen him mature on the pitch and the credit for that goes 100 per cent to Joe himself for the attitude he has.

"His versatility is something that makes him even more valuable. He can play centre-half in almost any system you can think of, plus both full-back positions.

"It is no exaggeration to say he is one of England's best defenders already, but when you keep in mind he is still very young the room for further improvement and development is just so exciting."
It has been the consistency, as much as the quality, from Gomez this season which has seen him quickly become a fans' favourite and a first-team regular.
He has certainly stepped up a level from last season, doubtless as a result of increased confidence and proving he can play centre-back, and he looks the ideal long-term solution in the middle the Reds have needed for some time, along with Van Dijk.
Klopp says it's not just his footballing ability which makes him a pleasure to work with, however, with the manager—as always—keen to highlight the importance of players as good people.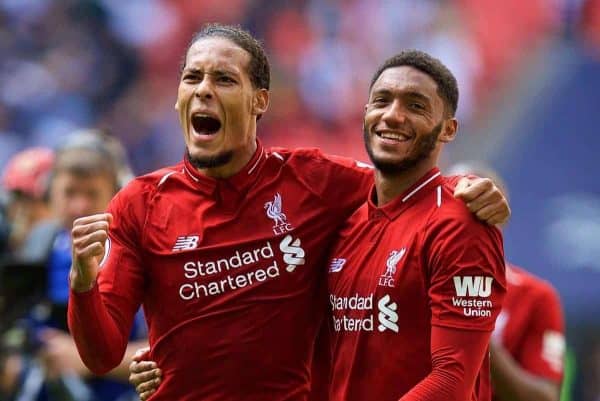 And the boss has no doubt that Gomez will continue to improve upon his return, which is certainly cause for excitement among fans given how good he has been so far.
"Off the pitch, I think I recently described him as 'the nicest boy on the planet' – and I mean it. He is so humble, so grounded, that it is a pleasure for me, my staff and the other players to work with him every day at Melwood.

"I think Liverpool is the perfect home for him now. We benefit from each other – player and club. We are the perfect environment for him to achieve his full potential and he makes our team and squad stronger.

"I love how much he looks to learn from every person in our dressing room. He soaks up the experience, while at the same time finding his own path. I'm really looking forward to seeing him take his career to the next level.

"Of course at the moment he has this injury, but he has already made a big contribution to this season and I have zero doubt when he returns he'll not skip a beat from the high level he was at."
With the Reds' back line now looking set for the long haul, and the forwards having also renewed contracts earlier on this season, matters continue to look bright indeed at Anfield.
Gomez might be sidelined, but this new deal and his commitment to the club only reinforces that it's a special time at Liverpool right now.
And it could get even better over the next week, with two key fixtures to look forward to.