Liverpool manager Jurgen Klopp believes racist behaviour in football should be punished but that the perpetrators do not deserve the attention they are given.
The Reds boss also praised Raheem Sterling for his response after being subjected to alleged abuse during Saturday's Premier League defeat at Chelsea.
"I thought his reaction was just brilliant. You saw his face. He gave the right response, not to react for these people," said Klopp, whose own player Rhian Brewster was subjected to racist abuse in the UEFA Youth League last season.
"They don't deserve any reaction, they don't deserve any respect.
"I am obviously not surprised that things like this still happen but I like the fact that we put the finger on it and say 'You cannot say what you want, it is not possible'.
"As long as people are silly enough to do this, they need to be punished for it, that is how it is.
"I am sure 95 per cent of people or more are not like this so we should try to find the right amount of attention for these people.
"Yes, punish them but do not talk too much about them because they do not deserve that we talk about them."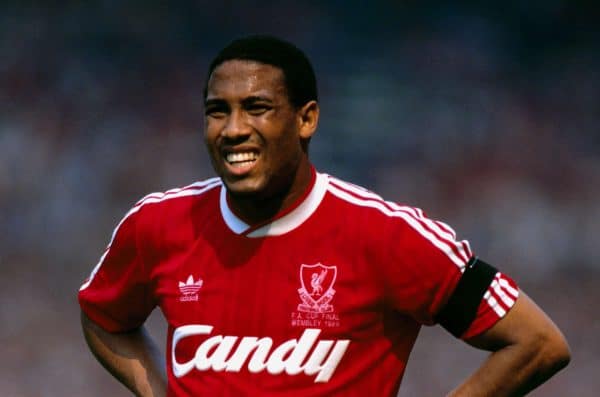 Former England international John Barnes believes ethnic minorities would not have been surprised by the abuse suffered by Sterling as racism remains "prevalent" in British society.
Barnes, capped 79 times by his country, was the victim of persistent racism during his playing days, including monkey chants and having bananas thrown at him.
The 55-year-old feels prejudice and discrimination extend far beyond football and stems from "hundreds of years of indoctrination".
"When people talk about, 'Oh isn't that terrible what happened to Raheem Sterling?', you speak to black people in the inner cities and they say 'this is what we go through every single day'," Barnes told BBC One's Breakfast programme.
"It's not a surprise to us. It's prevalent in society as you go into the inner cities and see how disenfranchised and what a lack of opportunities there are for members of ethnic minorities.
"So why should football be any different?
"Society has to change. The only way we can change racism is if we change the perception of the average black person in the street.
"It's a very long-term process, we're talking about hundreds of years of indoctrination ensuring that there are certain groups of people who are more worthy than others."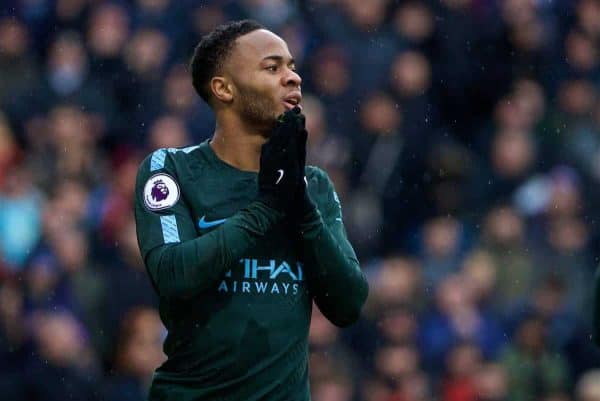 A group of Chelsea supporters were shown screaming abuse at Sterling – alleged to be racist in nature – as he retrieved the ball from behind the goal at Stamford Bridge, with the incident shared widely on social media.
Chelsea and the Metropolitan Police are investigating the claims, while the Football Association has said it will also work with the clubs and other authorities to ensure the matter is dealt with appropriately.
The 24-year-old Sterling subsequently accused the British media of helping to "fuel racism" via their portrayal of young, black footballers.
Chelsea fan Nathan Lewis, who is black, was standing a few seats away from the men abusing Sterling.
Although Lewis did not hear any racism during the match, he was shocked by the television footage, describing it as "quite scary".
"A lot of people have been questioning me and my integrity as to why I didn't get involved, why I didn't react. But I didn't actually hear anything racial from any section of the crowd, but that doesn't mean it didn't happen," he told ITV's Good Morning Britain programme.
"We all knew it was on TV because the camera was in front of us.
"I think it's disgusting. I'm right there, three feet away from him. He's got no regard for me, Sterling either.
"To see that happen on TV just a few feet away from me is quite scary."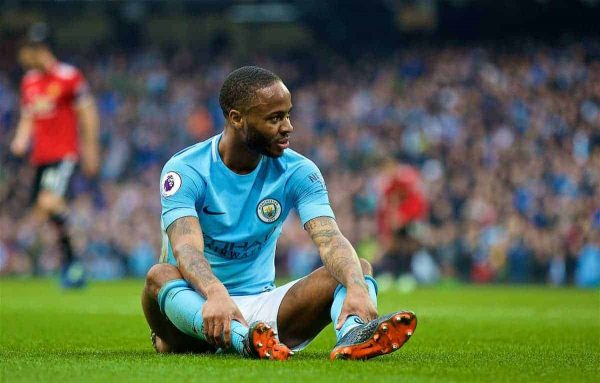 England international Sterling has received widespread support following the incident and for his response, including from former players such as Gary Lineker, Ian Wright and Rio Ferdinand.
Football journalist Henry Winter believes Sterling has a valid point about the media's portrayal of young, black players.
He also feels press boxes at football matches should be more diverse.
"I think Raheem Sterling has made a huge point," he told Good Morning Britain.
"You have to look at it from a young, black player's perspective. The portrayal of them is wrong."
Winter added: "Coming back to your point about whether media organisations are going to have to look at themselves, absolutely.
"If I look around the press box, it's not as representative of the diverse country we live in as it should be."