Liverpool are reportedly in talks with New Balance over a new kit deal that would see them eclipse the record set by Man United's £75m agreement with Adidas.
The Reds have worn New Balance shirts since the 2015/16 season, having previously worked with their affiliate company Warrior from 2012/13.
This has allowed Liverpool to benefit from their ties to America, with Fenway Sports Group a major influence as the club continues to grow under their ownership.
New Balance's previous deal is worth £45 million a year, but according to the Mail's Alex Miller, talks are already underway over an extension reflective of the Reds' progress since 2015.
Miller points to the arrival of Jurgen Klopp in October of that year as a major factor, along with the ongoing commitment of the likes of Mohamed Salah, Virgil van Dijk, Sadio Mane and Roberto Firmino.
Reaching the Champions League final this year has further boosted Liverpool's profile, while their position at the top of the Premier League for Christmas underline their status as one of world football's biggest clubs.
Therefore, Miller claims they are seeking a significantly improved deal with New Balance, to come into effect from 2020/21.
"It is understood New Balance will have to increase their sponsorship offer by at least £30 million a year for it to continue," he writes.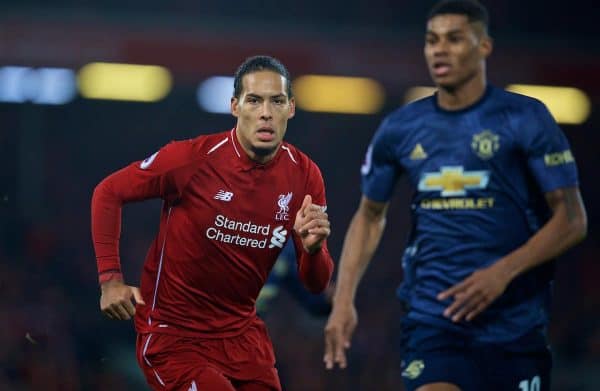 United's deal with Adidas is worth £75 million a year, which is the current record for a Premier League side.
Miller adds that New Balance "have reported two straight years of record kit sales," and interestingly quotes an unnamed source, saying "if they don't come up with the cash, the club would be open to finding another partner."
Along with United (£75m), Chelsea (£60m) and Arsenal (£60m as of next summer) also earn more from their kit deals, which serves to further Liverpool's case.