Liverpool are waiting to find out their opponents in the Champions League knockout stages, but who do our writers want the Reds to face?
The Reds were superb on Tuesday night, with a dominant all-around performance seeing Napoli beaten 1-0 and knocked out at Liverpool's expense.
It means Jurgen Klopp's side's hopes of going one further than last season's heroics are still alive, with no team keen on facing them.
The draw for the last-16 takes place on Monday, with a total of six teams in the running to take on Liverpool in February.
With the draw fast approaching, This is Anfield contributors Henry Jackson (@HenryJackson87), Matt Ladson (@mattladson), Chris Williams (@Chris78Williams), Joel Rabinowitz (@joel_archie) and Karl Matchett (@karlmatchett) picked who they want the Reds to face.
Henry Jackson – Real Madrid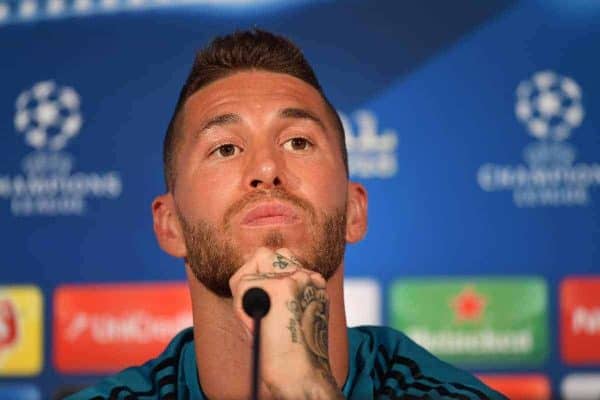 Put simply, revenge is in the air after Kyiv and Liverpool are now a superior team to Madrid.
Cristiano Ronaldo has gone, which has made them understandably weaker, and there's no way they are winning four Champions League titles in a row.
They are a very lucky side, which would worry me, but Liverpool could dismantle them and it would be beautiful.
Matt Ladson – Barcelona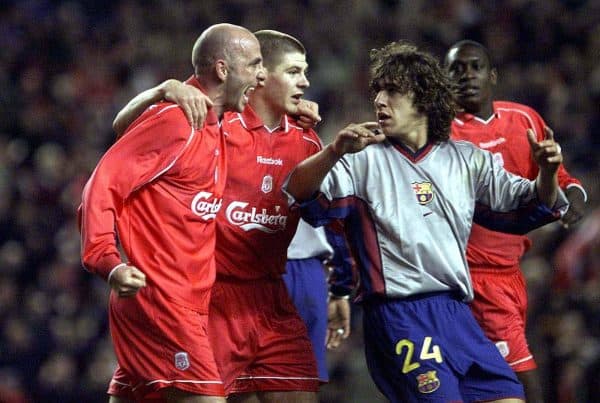 Whoever we get here it's going to be a high-profile tie, unless it's Porto. And while Porto would be a 'safer' route to the quarter finals, I'd prefer something different to last season.
A bit like Real and Bayern, Barca are a team on the decline and one that we can certainly beat over two legs.
So big tie, everyone well up for it. Good city to visit and one of the top stadiums in Europe – even if the view is crap for visiting fans!
From a personal point of view, I'd like to see Messi play at Anfield before he retires. I'd also quite like a trip to Barcelona in March – who wouldn't?!
Oh, and it'd be nice for us add to our record of being the only English team to have won in the Nou Camp.
Chris Williams – Bayern Munich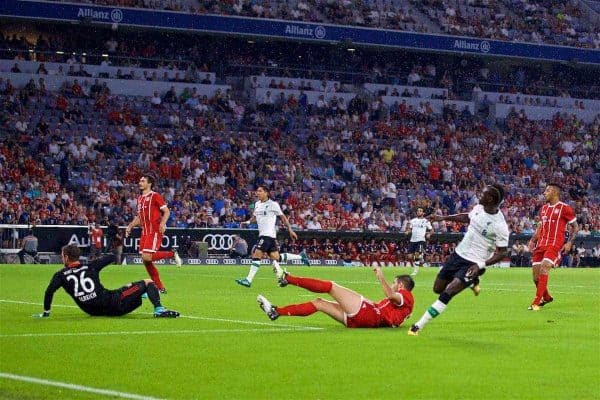 Germany's 'rekordmeister' are a different prospect than at any time during the last six seasons. An ageing side they would provide little resistance to a fast flowing Liverpool.
Niko Kovac has had off the field problems trying to steer Bayern in a youthful direction and the discontent within their squad has led to some surprising results in both Europe and at home in the Bundesliga.
The Allianz Arena wouldn't be as intimidating as many of the stadia available in the round of 16 and Liverpool have shown that when faced with a less than mobile opposition they can score a hatful of goals.
Joel Rabinowitz – Porto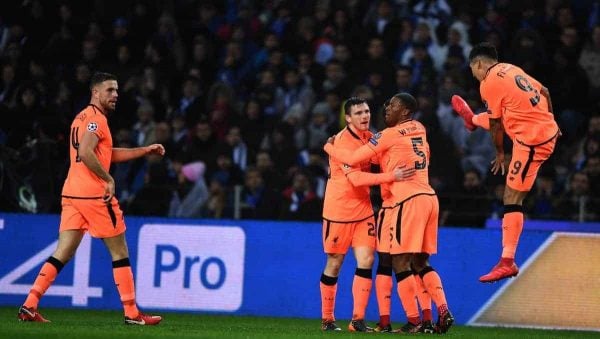 This may seem like a bit of a boring answer given Liverpool had the exact same last-sixteen tie last season. However, given the pressure to keep the momentum going in the league, I think it suits Liverpool to have one of the so-called lesser sides in the draw rather than one of the big runs right away, especially with Van Dijk missing for the first leg.
Liverpool demolished Porto away in the first leg last season and to have the experience and muscle memory of thrashing these opponents before can only be a useful thing.
We would be strong favourites against the Portuguese outfit, and it's also a fairly easy trip- so minimal fuss with travel and fatigue.
It might not be the most interesting tie, but in terms of maximising Liverpool's prospects of a successful season this is arguably the best case scenario.
Karl Matchett – Dortmund

They're at their best point since Klopp left them, but we're at our best point since Klopp joined. There's so much back story and, with Pulisic, perhaps even future story about this potential fixture.
We'd really be tested in terms of facing a side perhaps as good at attacking this year as we were ourselves last year – but our defensive aptitude has increased tenfold, so that's no reason to feel fear.
The stadium and the city would both be excellent for fans to experience once more and it would be a real statement to see off the Bundesliga's top team this year and progress – no easy games this year for Liverpool, from group stage right through to the final again!