Jurgen Klopp and his Liverpool squad were in fine spirits before and, more importantly, after their big 3-1 victory over Man United at Anfield on Sunday.
The Reds pummelled their northwest rivals over the course of 90 minutes on Merseyside, firing 36 shots on goal, of which three hit the back of the net.
Sadio Mane opened the scoring after Fabinho's brilliant chipped pass, before Jesse Lingard levelled after Alisson spilled a low cross in the six-yard area.
But the introduction of Xherdan Shaqiri changed the game for the better, with the Swiss beating David De Gea twice via deflections to secure a well-deserved three points and restore Liverpool to the top of the Premier League table.
With the club's official YouTube channel providing their usual coverage from behind the scenes, it was interesting to see how such a high-profile game unfolded.
Klopp showed his surprise at only being obliged to one pre-match interview, before heading into the match officials room alongside Jose Mourinho and the captains, Virgil van Dijk and Ashley Young.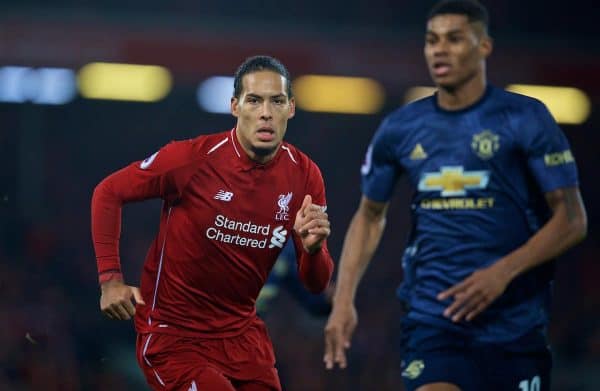 Van Dijk's leadership was clear throughout, from bellowing his team-mates out onto the pitch before the game to praising the match-winner with "big Shaq in the building" in the tunnel at full-time.
The positivity in the changing room is obvious, and Liverpool can now look to continue this as their fixture list rolls on.
Next up is a trip to Wolves on Friday night, where another three points over the seventh-placed side can ensure they remain leaders for Christmas.