Rafa Benitez returns to Anfield with Newcastle United on Boxing Day, but do Magpies supporters see anything other than a Liverpool win?
The Reds are top of the Premier League by four points at Christmas, following Friday's professional 2-0 win away to Wolves.
Jurgen Klopp's side are breaking records all the time, with 48 points from 18 games, at an average of 2.66 points per game, their best-ever start to a campaign.
Meanwhile, Benitez's hands continue to be tied at St. James' Park and he's working wonders to even have them out of the relegation zone.
They have, though, kept cleansheets in their last two league games – beating Huddersfield 1-0 and drawing 0-0 with Fulham on Saturday.
Ahead of the game, we spoke to Newcastle season ticket holder James Suggett to get his thoughts on both sides' seasons and the Boxing Day offering.
Newcastle are 15th in the Premier League, five points above the relegation zone – how happy are you with the season so far?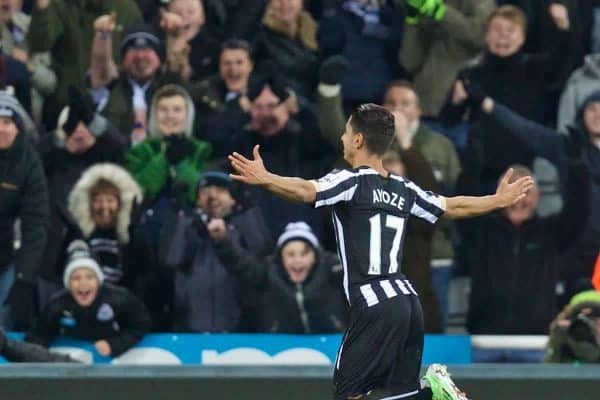 It's pretty much what I'd expected so far to be perfectly honest.
Lack of recruitment at the start of the campaign would always mean we'd be looking for a repeat of last season.
I'd probably say I am a little disappointed that we've not seen off the teams we should be beating at home.
How is our old favourite Rafa Benitez doing, especially considering the off-field issues?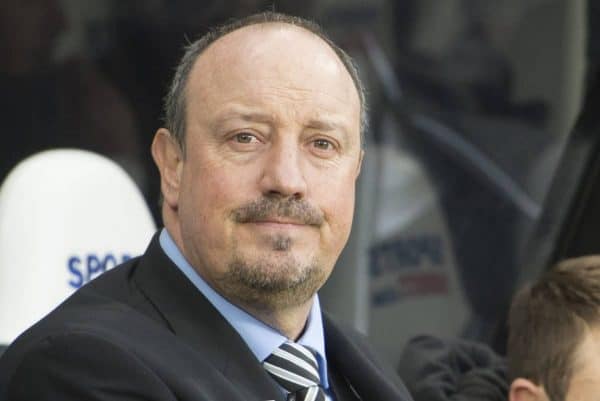 Don't get me wrong I like a lot of things Rafa does. He's always putting the club out there for the community and trying to unite fans.
Other times I find his tactics to be very questionable. He often lacks a 'plan B', and his decision to make substitutions is always too late. You can pretty much guarantee if it's 0-0 he'll make a change bringing Matt Ritchie off around the 70th minute!
What's the biggest concern this season? That Rafa walks?
My biggest concern is the lack of depth in the squad. Regardless of who the manager is we will struggle if we pick up injuries to key players. I'm also a little worried that we won't look to strengthen in the January window.
Which three players have stood out most for you this season, and why?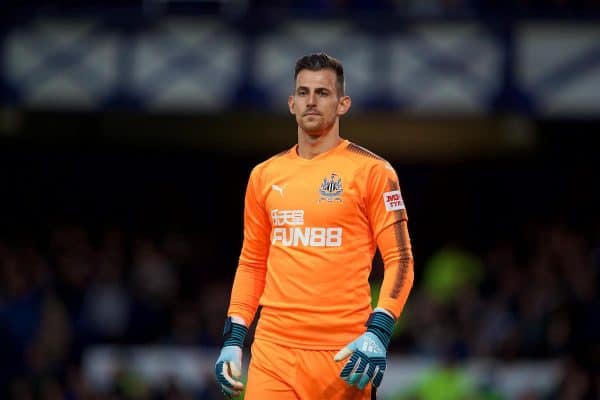 Martin Dubravka has to be number one. Like last season he's a big player for us. He makes some quality saves and keeps us in games. Considering how much we paid for him it's a steal.
I also think Rondon has been good for us. He's given us more of a target man who can hold the ball up, and battle defenders.
Fernandez has surprised me too. He's been solid and no nonsense which is what we've needed.
What have you made of Liverpool's season? Can they pip Man City to the title?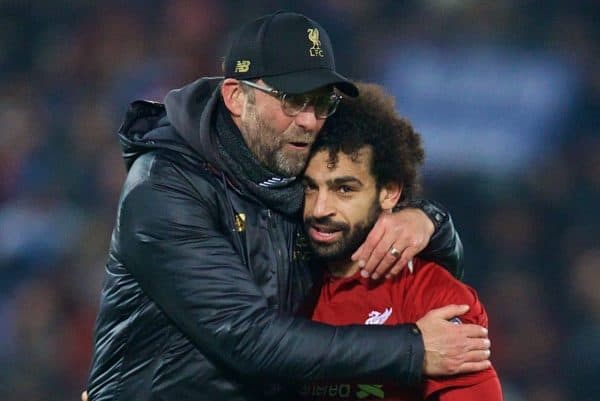 I think they've been more ruthless when putting games to bed.
I've also been impressed by their ability to grind results out when they've not played as well as they could. It was always going to be a long-term rebuild, and there is greater depth throughout the squad now.
I said City at the start of the year and I'll stick with it. As much as Liverpool are improving I still see a little blip somewhere.
Anyone you fear for the Reds, in particular?
Do you need to ask!? Salah is always dangerous and with our track record of switching off he'll be the one to look out for.
Looking ahead to the game, where do you see the key battles taking place?
It will be in the midfield for me. We need to pressure the ball and stop Liverpool supplying the front men. Easier said than done.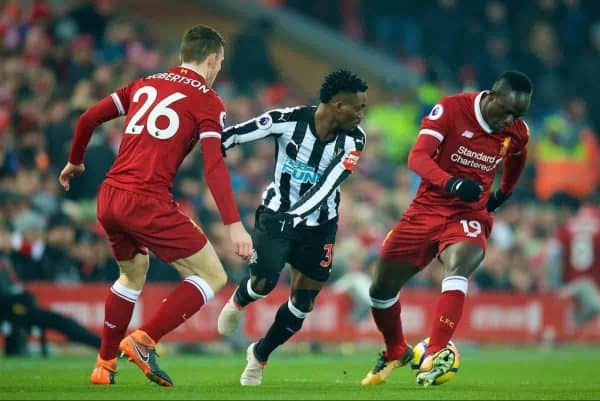 Hit us with a prediction…
I want to say we will sneak a 1-0 win to be the first team to beat you in the league this season. My head tells me it will be 3-0 to Liverpool. A nice easy stroll for your lot!