Liverpool's 2-0 win over Wolves once again highlighted a growing confidence that leads them into three key clashes with Newcastle, Arsenal and Man City.
To think, some people disapprove of Friday night football. With a temporary four-point lead when Liverpool reach for the Christmas crackers, the Boxing Day sales will begin with the Reds perched on top of the Premier League.
Remember a few weeks ago, when I posed the question of what it might be like if Liverpool started to throw out the type of stylistic shapes they did for much of last season?
Wonder no longer.
Liberating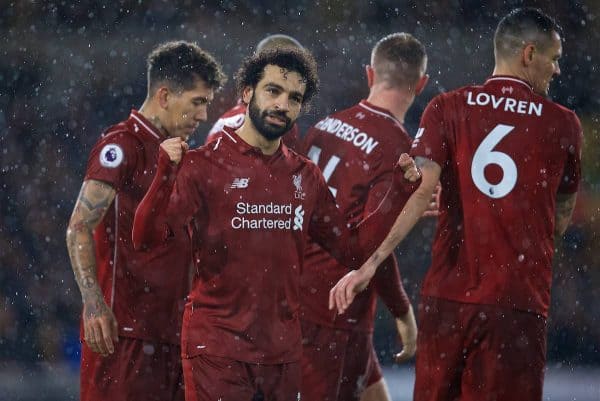 There is something wonderfully liberating about Liverpool right now.
If we do go on to lift the Premier League title this season, we will look back to Divock Origi's insanely comedic winning goal in the Merseyside derby as the definitive launchpad to glory.
Merry Christmas…Everton.
It was a moment that illuminated a collective lightbulb. While we weren't doing anything wrong as such prior to defeating Everton, we have omitted a brighter aura ever since the ball bounced along Jordan Pickford's crossbar twice, before being headed home by Origi.
Off the side of his head, the awkward nature of how Origi headed that winning goal spoke volumes of how we had fumbled our way along the 2018/19 season up until that point.
Joyful and triumphant, Liverpool have placed the games they have played since the Merseyside derby into a headlock.
Burnley, Bournemouth, Napoli, Man United and now Wolvea have all felt a more powerful set of bruises than our earlier opponents did.

Wolves were brave, and they attempted to 'play' football against us. They moved the ball well and posed a few dangers here and there, without creating a compelling 'what if' moment. They got a few efforts on target, but they were easily dealt with.
Likeable on the pitch, it was just a shame their fans don't match their team's class in the stands. Yawn-inducing renditions of 'Feed the Scousers' and clapping away at unnecessary firework displays.
Stan Cullis didn't build a historically evocative football club for it to be bequeathed to a set of supporters who have Soccer AM tattooed on their foreheads.
Confidence is Key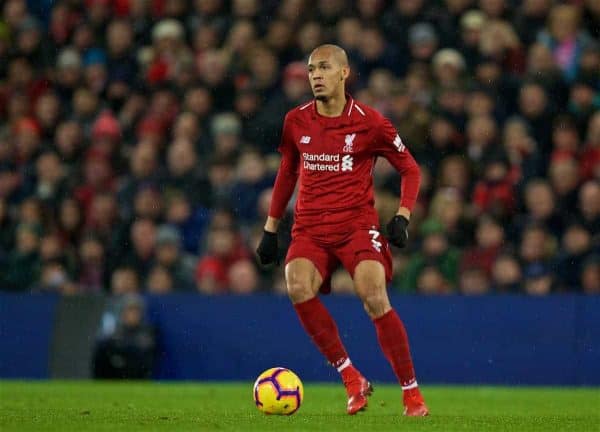 Fabinho was excellent once again. He grows in importance with each game he plays. He doesn't let early mistakes set the mood lighting on his performances, he simply rises above it.
Naby Keita needs to be next when it comes to unstated rises in prominence. Confidence for him is a slow burner and he will get there. He might just time it right yet.
Imagine us being roughly where we are now, in late-February or early-March, and then in the flick of a switch, Keita hits full throttle.
Currently, Keita is using space intelligently, he is making the right passes, he is holding the ball up perfectly, he is working himself into decent positions in the 20 to 30-yard area from the opposing goalmouth.
Keita is then, unfortunately, holding back a little bit. At RB Leipzig he would enter this area of the pitch and unleash a shot with power and precision, often testing the strength of the ground pegs at the back of the netting, as he lashed one in from distance.
Add that to our list of capabilities and opposing defenders and goalkeepers will fear us all the more. Confidence is on the rise.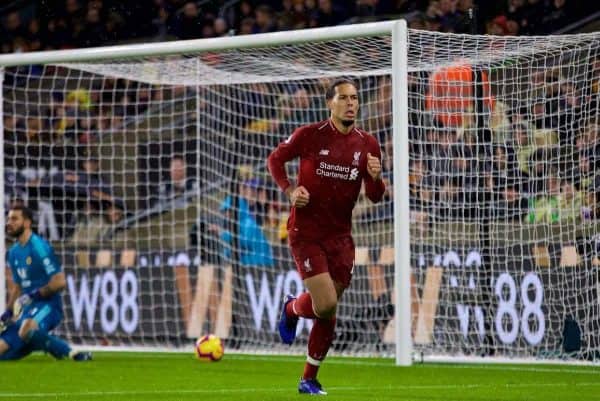 Look at the ball that Jordan Henderson played for Mohamed Salah to run on to during the second half, look at James Milner playing right-back like a master, look at Virgil van Dijk's commanding presence at the back and going forward, look at Alisson and his calm assurance on the ball and 'no save is too taxing' killing of any shot which comes his way.
These are just a few potted examples. Everyone contributed in terms of confidence.
A Joy to Watch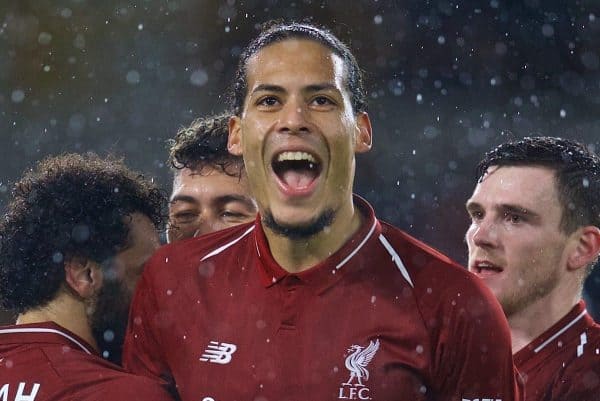 Liverpool are a joy to watch. That first goal was a work of art, while the second one was that bit more 'agricultural'.
We almost double the size of the pitch in the way we pass the ball around.
Yes, the ball will skim perilously close to opposing players at times and it can make you cringe a bit when it is done in our own half; it offers plentiful chances of interceptions.
But it is easier said than done to win the ball from us and even if it is won from us, it is another task entirely to keep hold of it for long.
What was it that Jose Mourinho said the other day about how hard it is the play against this type of tempo? He was unusually correct in this instance.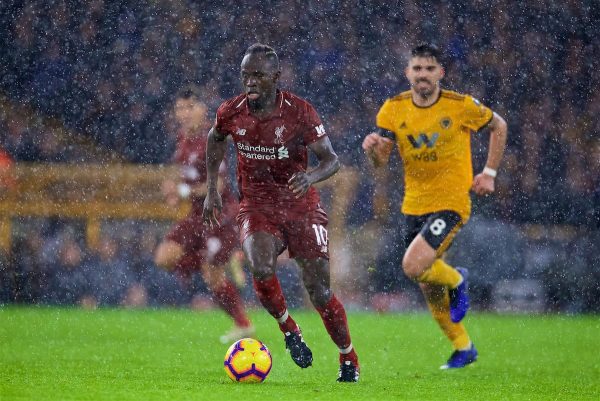 As opponents are tempted to close in, tempted to chase to ball that skims so close to them, they constrict their shape, they noticeably shrink, while Liverpool expand theirs.
Look out for it. It makes the pitch that much larger for us. The pitch and the angles are our oyster and so might the 2018/19 Premier League title become, because of it.
We are creating so many brilliant passages of play at the minute that midway through a few of them I've been able to draw breath and consider that if we could just roll the ball into the back of the net at the end of it, then all bets for Goal of the Season would be off.
Oh, Come Ye, Oh Come Ye, to Anfield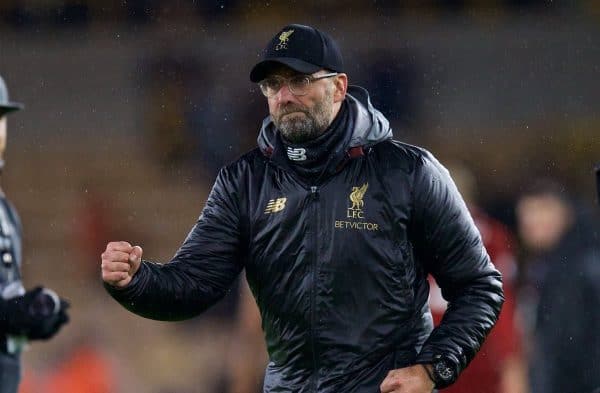 Rafa Benitez will now bring his Newcastle side to Anfield on Boxing Day, followed by Unai Emery's Arsenal.
Benitez will offer an intriguing contrast between the ghost of Christmas past and the current-day vintage, while there is also a contrast to be struck with Emery, the man who defeated us with Sevilla in the 2016 Europa League final.
It feels impossible that that Europa League final loss was not much more than two-and-a-half years ago. While the time has flown in many respects, Liverpool have moved forward an almost unfeasible distance since Basel.
These two games will afford us the ideal preparation for the New Year trip to Man City, provided we keep this winning run rolling on home soil, against our visitors from Tyneside and north London.
The next three games will go a long way to deciding if we get an extra Christmas next May or not.