While the Liverpool squad are accustomed to having all eyes on them, magician Zamaan Ismail captivated Jurgen Klopp's players with his own performance.
The James Milner Foundation's seventh annual ball was held in Manchester in November, with many of the squad in attendance to support their vice-captain's charity.
Along with Milner, the likes of Virgil van Dijk, Joe Gomez, Jordan Henderson, Andy Robertson, Trent Alexander-Arnold and Adam Lallana were all in attendance, along with ex-Reds Stephen Darby and Jay Spearing.
Gary Barlow was among those to perform in aid of a variety of charities including Bloodwise, Help For Heroes and the NSPCC, with the players enjoying themselves on a night that raised over £170,000.
Also providing entertainment was 22-year-old magician and Liverpool supporter Zamaan Ismail, who spoke to This is Anfield about his experience of the night.
"I was contacted by the foundation and Entertainment Today in regards to performing at the event and obviously I jumped at the chance," he recalled.
"It was a great opportunity I felt, and I was honoured to be asked to perform!"
Magic with @VirgilvDijk ?? fair to say man was surprised ?????? pic.twitter.com/nef9LyyEXy

— Zamaan Ismail (@ZamaanMagician) November 26, 2018
Coming on the back of the brilliant 3-0 win at Watford, the squad was in high spirits as they let loose before the trip to Paris Saint-Germain in the Champions League.
For some, it wasn't their first time meeting Zamaan, who had previously been involved in events at Melwood, which allowed him to catch up with the likes of Gomez and Henderson.
"It was great that they remembered me and treated me as a friend rather than a fan," he explained.
But the standout for the young entertainer was performing for Klopp, who along with wife Ulla Sandrock and assistants Pepijn Lijnders and Peter Krawietz was in awe of his magic:
Magic with Klopp, Pep Ljinders & yes Jurgen punched my shoulder in this vid ??? (2/2) pic.twitter.com/IlfQ96Bfbq

— Zamaan Ismail (@ZamaanMagician) November 26, 2018
"The experience was surreal!" Zamaan added.
"As a Liverpool fan first, and with the timing of the event, it was just a great time to meet the team and the manager.
"Of course as a bonus there were other ex-players there who I met and performed to, including Phil Thompson, Gareth Barry, Joleon Lescott and John Barnes."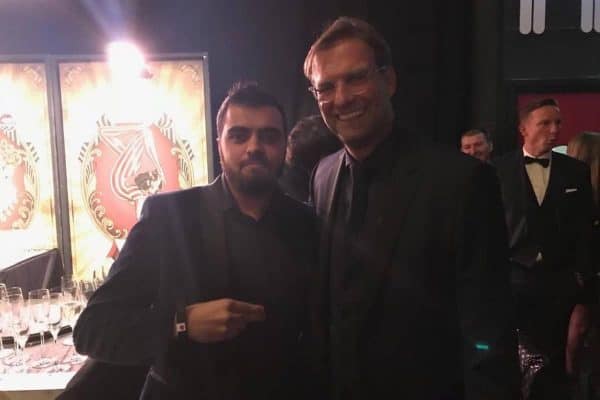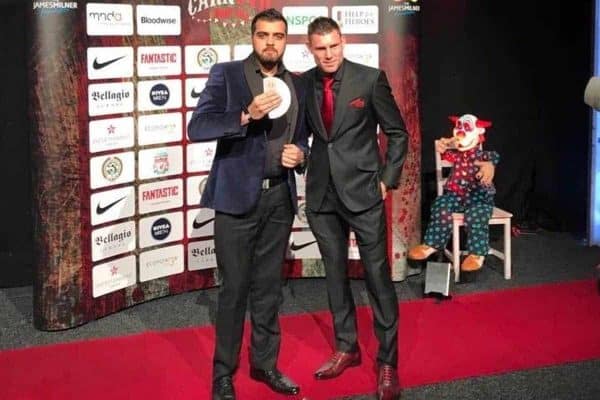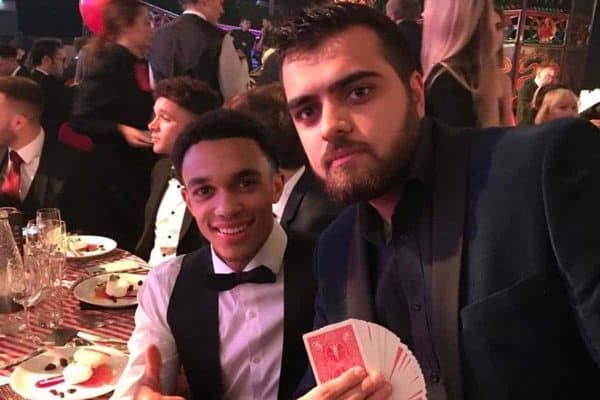 As a supporter first the experience of performing for players both past and present was magnified by the positivity within the squad this season.
Like most fans, Zamaan is revelling in the 18-game unbeaten run that has led Liverpool to the top of the Premier League for Christmas, as well as looking forward to a Champions League last-16 tie against Bayern Munich.
"Liverpool are on fire at the moment but I am definitely going to be level-headed," he said, when asked about his hopes for the season.
"But unbeaten in the Premier League and through to knockouts it's looking great.
"I think with a bit of luck and heart from us we can win the title, but that's not easy since Man City have such a strong squad.
"Our mentality is that we just need to win all of our games and we win the league.
"There are a few injury problems, but we cannot let that stop us. It's going to be a crazy ride from now 'til the end!"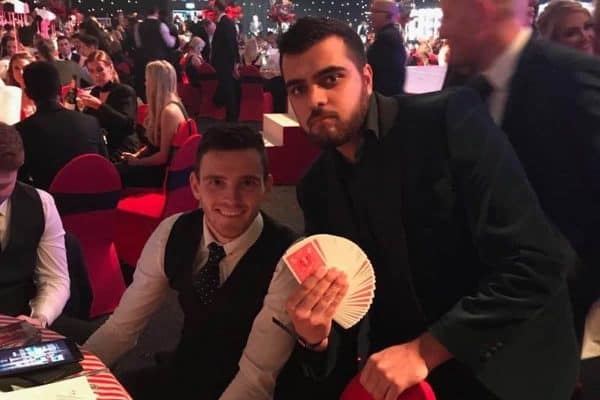 Zamaan is currently studying Medical and Pharmacological Science in his final year at Coventry University, but also works at events all around the country and abroad.
His rare insight into the Liverpool squad highlights the spirit within the dressing room, and the hope will be they can maintain this as they push forward in the Premier League and Champions League.
---
* Thanks for Zamaan Ismail for sharing his story.
You can follow him on Twitter @ZamaanMagician, Instagram @zamaan_magician and on Facebook here, and you can watch more on YouTube here.