Jurgen Klopp offered considerable praise for match-winner Divock Origi and the opposition after Liverpool's remarkable 1-0 victory over Everton on Sunday.
The 100th league derby to be held at Anfield looked to be closing out for a disappointing stalemate, only for Origi to pop up with less than a minute left to play.
With Jordan Pickford dropping Virgil van Dijk's hopeful ball onto the bar, Origi headed home for his third goal against Everton—and his first for the Reds since the end of 2016/17.
Speaking to reporters after the game, Klopp explained that this goal served as closure for the striker, whose development has stuttered since a nasty injury in the derby back in 2016.
"I said it to him on the pitch, I had it in my mind, we never forgot it since then," he said.
"Fouls happen, and harsh tackles happen, but in his case it was obvious it was a break in his development.
"Because at that time he was outstanding.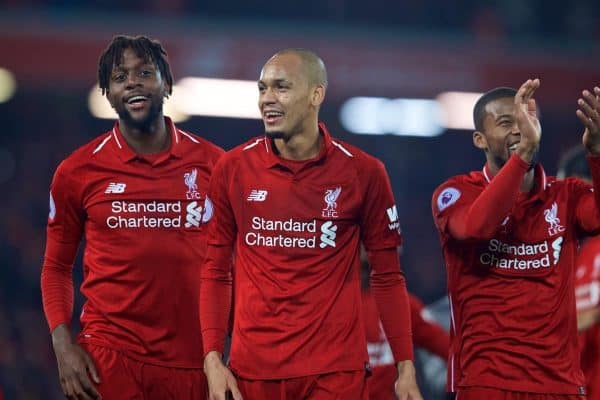 "After that he needed a long time until he felt absolutely nothing, then in the Europa League final he was somewhat ready but not completely pain-free.
"Then there was [the European Championship], he couldn't really show up there, and that all changed a little bit.
"You lose confidence, and you don't play from [your gut] anymore.
"That time when Div played [regularly] he was an unbelievable threat. Speed, physically strong—remember the Dortmund game.
"So it was always in my mind when I thought about Div, that night, and coming on tonight, now he can finish that book and from now on, everything will be fine again."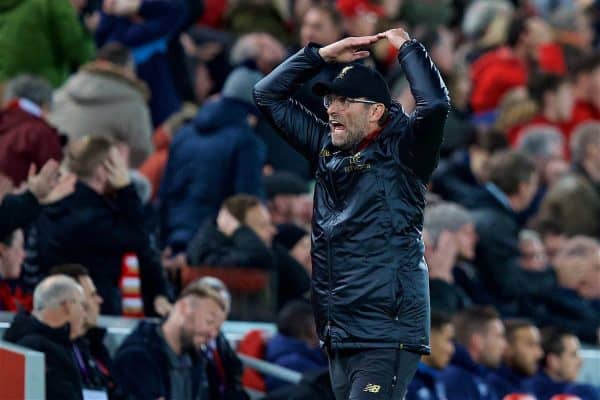 Klopp also apologised to Marco Silva for his manic celebrations on the pitch after Origi's goal, and praised the Everton manager and his players for their performance.
Fabinho's impressive display was also on the agenda, with Klopp highlighting how it was "quite intense" for him and Gini Wijnaldum "with all these offensive boys around them."
And he told This is Anfield that the decision to withdraw both Mohamed Salah and Roberto Firmino was due to the intensity of the game, and insisted he was not already rotating for the weeks ahead.
Liverpool don't have long until they're not in action, however, with a trip to Burnley to come on Wednesday night before an early kickoff at Bournemouth on Saturday.
But having responded to their 2-1 humbling at PSG with a battling victory in the derby, Klopp will know that whoever takes to the field for those games will be full of confidence.