Alisson and Roberto Firmino were the latest members of the Liverpool squad to take part in the club's 'Bezzies' quiz, rebranded as 'Amigões' for the Brazilian duo.
As two of the three-strong Brazilian contingent in the Reds' first team, Alisson and Firmino are developing a close relationship both on and off the pitch.
Along with another new signing, Fabinho, they are regular starters for both Liverpool and the Selecao, and are particularly key for Jurgen Klopp's side.
With Klopp focusing on character as much as playing ability in building his squad, it is no surprise to see Alisson and Firmino get on so well as they took Liverpool's 'Amigões' quiz.
The pair guessed the one item they would each take with them onto a desert island and their best physical feature, for which our striker surprisingly didn't choose his ridiculously white smile.
They were also quizzed on their respective playing careers, with Alisson wrong when it came to Firmino's first shirt number at Liverpool, going for No. 21.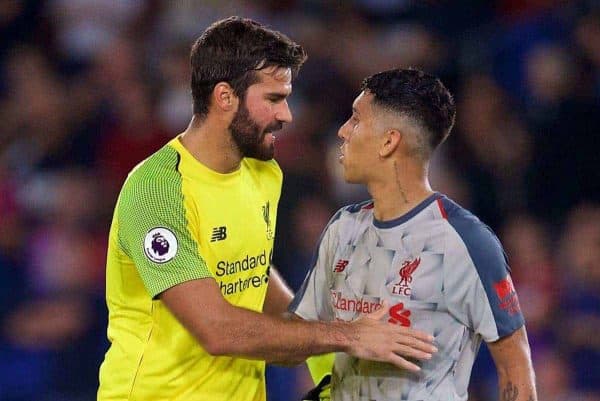 "Straight to No. 11? That's a proper high level! I didn't start at such a high level," the 'keeper joked, having taken the No. 13 due to Loris Karius still being at the club on his arrival.
When it came to their favourite Brazilian players, Firmino opted for Ronaldinho, while Alisson went for Claudio Taffarel, now his goalkeeping coach for the national team.
And Firmino revealed his favourite goal from last season, with Alisson guessing right when it came to his brilliant chip over their compatriot, Ederson, in the 4-3 win over Man City in January.