The FA Cup returns this weekend, but how much does the world's most famous domestic cup competition really matter to Liverpool these days?
The Reds travel to Wolves in the third round on Monday night, as Premier League commitments make way for a brief period.
Liverpool have not lifted the FA Cup since Steven Gerrard's heroics against West Ham in 2006, with their best recent attempt a final defeat to Chelsea in 2012.
The competition has become a divisive one in the eyes of supporters, with some feeling it remains special and others almost seeing it as a hindrance.
Henry Jackson spoke to Joel Rabinowitz (@joel_archie), James Nalton (@JDNalton) and Karl Matchett (@karlmatchett), to hear their thoughts on what the FA Cup means to Liverpool and themselves now.
How seriously should Liverpool approach the FA Cup this season?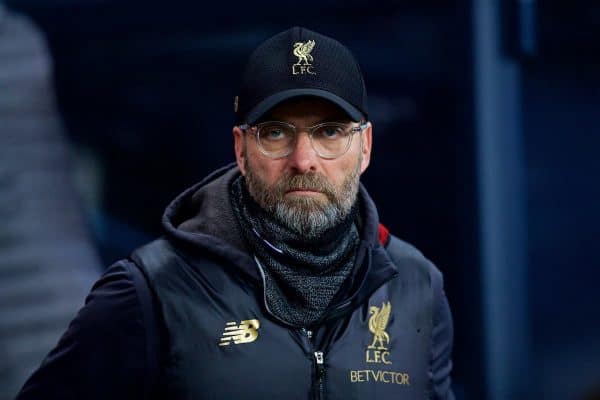 JOEL: Honestly, I think it's right at the bottom of Liverpool's priorities right now.
Given the context of having to keep up an astonishing pace to fend off Man City in the title race, and with a Champions League last-16 tie against Bayern Munich on the horizon, the Reds have bigger fish to fry.
That isn't to say they should simply throw in the towel in the FA Cup before it's even started—that would be ludicrous—but it very much has to take a back seat in terms of the focus this season.
There will be the usual narrative about Jurgen Klopp's supposed 'need to put some silverware in the cabinet,' but whether Liverpool win the FA Cup or not won't define whether it's a successful season or not.
JAMES: I think they should take any competition seriously, but that doesn't mean they should risk key players in these fixtures.
The competition gives a chance for youth players and fringe players to flourish, and for the club to show its strength in depth. Both these things are demonstrations of the progress the club is making in all areas.
They should be looking to win it, and a good run could raise morale among the reserve players so they feel part of the current feel-good factor around the club, and can then contribute in the title race and in Champions League if needed.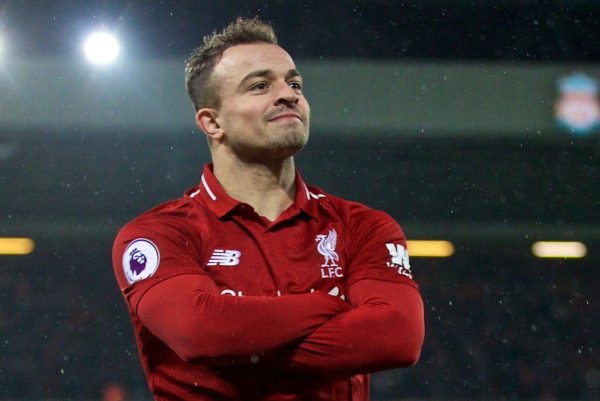 KARL: Take it seriously, like every game. But not as seriously as the Premier League game against Man City, for example.
There is an in-between and we shouldn't be criticised to acknowledge that.
We want to win for many reasons, prestige and trophy possibilities above all else, but that doesn't mean you have to play the likes of Mo Salah and Alisson every time.
HENRY: I feel the FA Cup really doesn't mean much to Liverpool in the grand scheme of things this season.
That's not to say they should simply not bother, though, before older fans accuse me of being part of a generation of supporters who apparently 'don't care about trophies'!
Winning the FA Cup in May would be lovely, but as it stands, the Premier League is a hundred times more important, as is the Champions League.
What does it mean to you personally these days?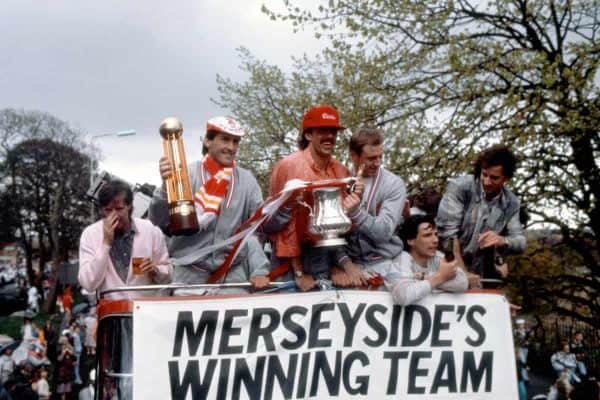 JOEL: Less than it used to, mostly because Liverpool are in a much better position now than they probably have been in my lifetime.
In many seasons, when Liverpool have been well off the pace in terms of challenging for the league—and even struggling to make the European spots—the FA Cup has held an extra sense of importance.
It offers something to hold on to and give meaning to seasons which otherwise offer little prospect of success.
For me, though, it's all about winning that Premier League title and going as far as possible again in the Champions League which matters most.
I know it's something which annoys a lot of people, but it does feel like the FA Cup can become a bit of a distraction in terms of putting extra pressure on the squad when there are more important games to focus on.
I will always enjoy watching a lower league side beat a rival Premier League team, but at the present time, it's not something I place much importance on at all.
JAMES: I think it's a prestigious cup competition, the importance of which is only diminished by the continuous discussions around whether it is still a trophy worth winning or not.
The Premier League is well marketed and is more attractive for clubs in terms of the money they can make from it, but the FA Cup is the most prestigious domestic cup competition in the world and one which a club such as Liverpool should have a better record in.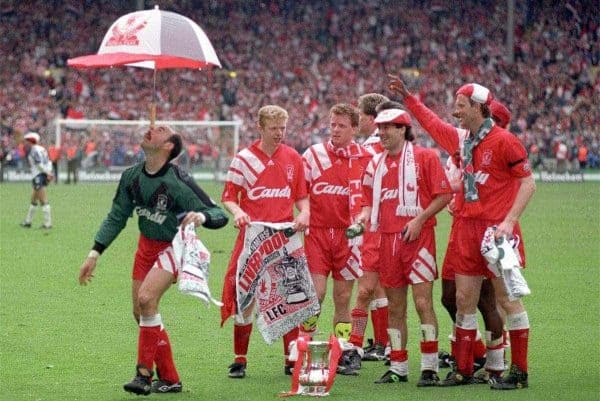 KARL: I bloody love the FA Cup.
I love the different teams you can face in the cups (not this year, admittedly!), the silly build-ups with tiny clubs being interviewed, the way someone like Mickey Thomas and Wrexham can be remembered for upsets about a thousand years after the game…everything.
There are great memories of finals growing up, it was what I got used to being defined as 'success' with when the Reds weren't really challenging for the title.
Even back in the day (ok, still this season) playing console or computer games, I always want to win the FA Cup with the Reds!
HENRY: It means very little to me, which is sad.
Growing up in the 1990s I adored it, and would watch the entire build-up on the day of final from 9am onwards, regardless of who was playing.
Now I couldn't name you the last five winners in a row, unless I really racked my brains. It is no longer a competition that gauges success.
I think Arsenal perfectly sum up the way it has dropped in importance, considering Arsene Wenger won three in four years yet was still widely considered to be doing a pretty poor job in general.
How many changes would you make against Wolves?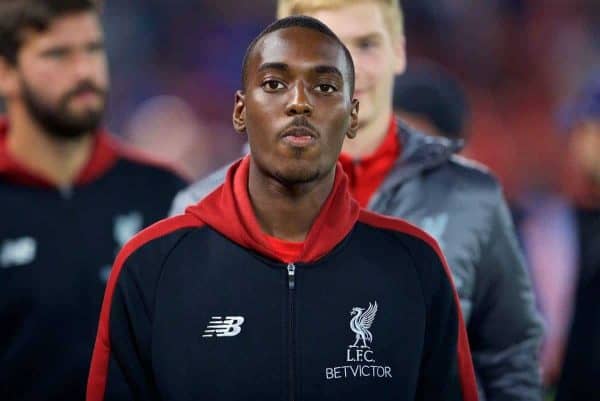 JOEL: As many as feasibly possible, really. I think it's a good opportunity for Naby Keita to get some minutes under his belt, so I hope he starts.
Klopp has already confirmed that Simon Mignolet will start and I think given their lack of football both Daniel Sturridge and Divock Origi should also be on the team-sheet.
The same goes for Adam Lallana and Curtis Jones deserves an opportunity in midfield.
I'd be taking no risks with any of the likes of Virgil van Dijk, Salah, Roberto Firmino or Sadio Mane. They've been pushed hard throughout the festive period and could do with a mini-break ahead of the next league game against Brighton.
If fit, Alberto Moreno should also come in to give Andy Robertson a rest and I'd be really excited to see if Klopp is willing to blood one of the youngsters, such as Ki-Jana Hoever or Rafa Camacho in place of Trent Alexander-Arnold, given that Nathaniel Clyne is no longer an option.
I'm not sure there's too much scope to rotate at centre-back, although it could be a good chance for Nat Phillips, if fit, to come in. We could even see Fabinho start there.
I'd expect eight or nine changes, minimum.
Mignolet, Camacho, Fabinho, Philipps, Moreno, Keita, Jones, Lallana, Shaqiri, Sturridge, Origi.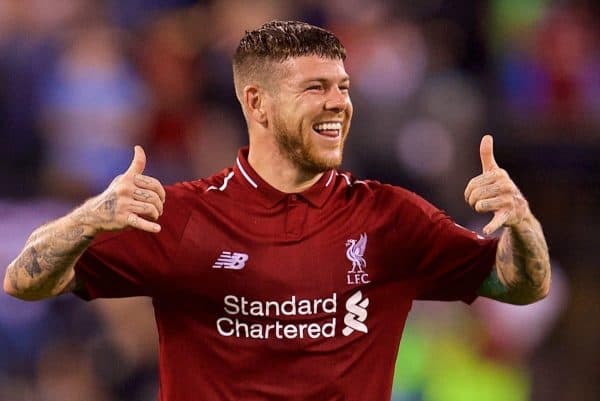 JAMES: Wholesale changes. Neil Critchley, Alex Inglethorpe, Barry Lewtas, and Klopp should pick the best players from the reserve and youth teams and slot them in alongside the more experienced fringe players.
Given Naby Keita hasn't played much recently, it would be an ideal game for him to get up to speed and look for his first goal for the club.
Mignolet, Camacho, Fabinho, Hoever, Moreno, Lallana, Milner, Keita, Shaqiri, Sturridge, Origi.
KARL: Despite the love of the cup, context dictates we make a whole boatload of changes.
The squad players need minutes for when they are called upon and a few deserve a good run-out.
Mignolet; Camacho, Fabinho, Lovren, Moreno; Keita, Milner; Shaqiri, Sturridge, Lallana; Origi.
HENRY: Changes galore, please.
Mignolet is a confirmed starter and I could like to see Camacho and Moreno at full-back, with Lovren and Virgil van Dijk almost forced to play out of necessity.
Keita should definitely play, as should Lallana, Shaqiri, Sturridge and Origi.
Jones' form hasn't been too consistent this season, which would make me hesitant to bring him into the midfield, but he is a special talent.
Mignolet, Camacho, Lovren, Van Dijk, Moreno, Fabinho, Keita, Lallana, Shaqiri, Sturridge, Origi.