Jurgen Klopp has given the reasoning behind Liverpool allowing useful backup in Nathaniel Clyne and Dominic Solanke both join Bournemouth this month.
The Cherries moved swiftly to secure a double signing from the Reds on Friday, with Solanke the first to complete a surprise move to Dean Court.
With his loan to Crystal Palace breaking down due to concerns over his fitness, the 21-year-old instead left on a permanent basis in a deal worth over £19 million.
Clyne followed soon after, departing on loan for the rest of the season, which led to criticism from some sections of the Liverpool support due to his ability to cover both right- and left-back.
Speaking ahead of Monday night's FA Cup third-round clash with Wolves, however, Klopp explained the decision to allow both to leave in January.
"They are two different cases obviously. Football is a business obviously on one hand, but on the other hand we have to care about people and we have to care about their situation," he said.
"With Clyney it's difficult. As a manager as you can imagine having an option like Clyney is good.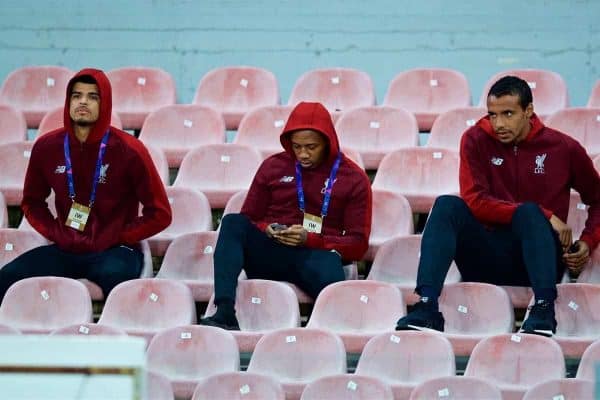 "When I came in Clyney played, I don't know exactly, but it felt like each game.
"He was always fit, could always play and was a very important part of the squad and the team at the time.
"Then he got his injury, a back problem which in the beginning nobody knew how long it would take.
"It took quite a while, and in that time it changed in the team, that's how it is.
"Joe was fit, Trent came up and then having Clyney in as a manager is still OK, but he is at an age where he has to play as well.
"He wants to play, that's clear. So he came and asked if he could go and I thought about it and said 'yes, you can'.
"Because we have options, other options, younger boys coming up.
"We can always keep a player, but to keep him in the right shape and the right amount of confidence, that's not always easy.
"They usually have to play more than Clyney did in the last two years."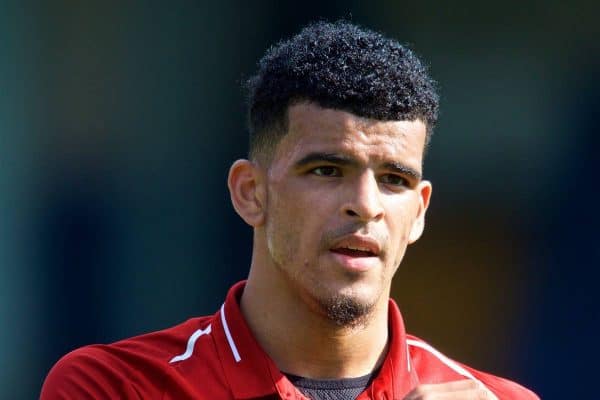 Klopp's suggestion that there was even younger players than Trent Alexander-Arnold ready to step up and fill in for the departed Clyne jars with the situation of Solanke.
After arriving from Chelsea last summer, the 21-year-old struggled to provide adequate cover for Roberto Firmino, and dropped further down the pecking order behind Mohamed Salah, Daniel Sturridge and Divock Origi this term.
Klopp acknowledged that Bournemouth's £19 million offer was too good to turn down, but also explained that giving Solanke the option to leave was, as with Clyne, the right thing to do.
"For Dom it was now absolutely right to go," he added.
"It was a bit unlucky for him, in the moments when there was space for him to come into the team he had injuries.
"In other moments when the squad was full, and we had different options, he trained pretty well but you cannot stay confident over that long a period.
"Especially not at that age group. He didn't play a lot for Chelsea, so he needed to play football now.
"And Bournemouth made a good offer, to be honest. For him it's a really good opportunity.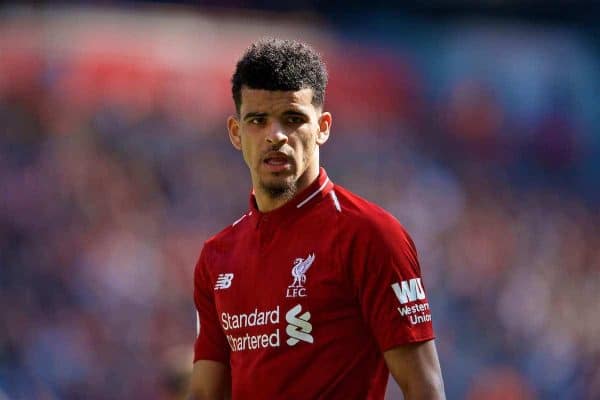 "Could there be a moment in the next half-year where the situation would have changed for him? Maybe yes.
"But in the future we want to sign young players and keep our young players here, but we don't want to block them.
"In the moment when we see that maybe something else could be better for them, that's an important thing."
Klopp added that Liverpool would "probably not" make any signings in the January window, but there could still be further outgoings.
The likes of Rafa Camacho and Lazar Markovic may leave the club before the end of the month.