Liverpool succumbed to an early FA Cup exit after losing 2-1 to Wolves on Monday, but it was a result which was met with little disappointment.
Liverpool bowed out of the FA Cup at the first time of asking after a heavily rotated side struggled to find their feet against a strong Wolves outfit.
A disjointed opening to proceedings paved the way for a first-half goal for Raul Jimenez which nudged the hosts in front, before a thumping strike from Divock Origi got the Reds, temporarily, back on level terms early in the second.
A long-range goal from Ruben Neves soon after ensured Liverpool's cup run was over before it ever got started, but with eyes on a more lucrative prize it was not all doom and gloom after the final whistle.
Following the game, This Is Anfield's Joanna Durkan (@JoannaDurkan_) spoke to Matt Addison (@MattAddison97) and Joel Rabinowitz (@joel_archie) to discuss the positives and negatives and if the result was in Liverpool's best interests moving forward.
The good…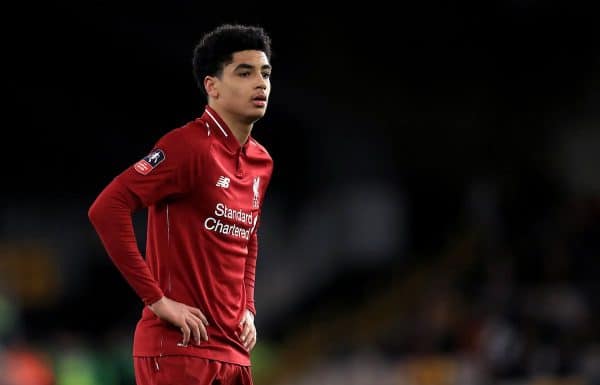 MATT: The obvious one is Ki-Jana Hoever—what an incredible performance from the 16-year-old. Having been thrown into the action early on, he looked assured and showed real promise.
He's done that consistently for the youth teams this season, but to step up onto the senior stage and look so good takes some doing.
Other than that, it's a real struggle for positives. Fabinho did well at centre-back and showed he can be an emergency option in there, and Rafa Camacho did well for large parts—the rest didn't show their full potential.
JOEL: It's slim pickings really to pick out the positives from a performance like that but, like Matt, I thought Hoever coped really admirably given the circumstances.
To be thrown into his first ever senior game at 16 years of age is a daunting task, but aside from a few nervy moments, he settled down well and showed great courage particularly in his use of the ball.
Liverpool have a young defender with loads of potential there, and one who I suspect we'll see plenty more of in the future.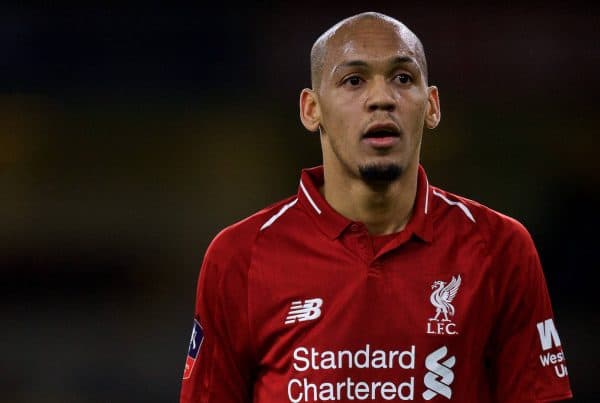 JOANNA: Like Matt and Joel said, Hoever was the obvious standout on a night where the positives were few and far between.
After being thrown into the game early on he didn't look fazed and he appears to have a temperament closely resembling Joe Gomez.
His late forward burst showed his confidence on the ball and he certainly has a bright future ahead—and it's hard to wrap my head around that he is only 16 years old!
Looking elsewhere, I thought Fabinho was solid in the heart of defence and he read the game extremely well—which was needed with a makeshift back line.
It was also good to see Curtis Jones and Camacho handed their debuts, even if their influence was limited.
The bad…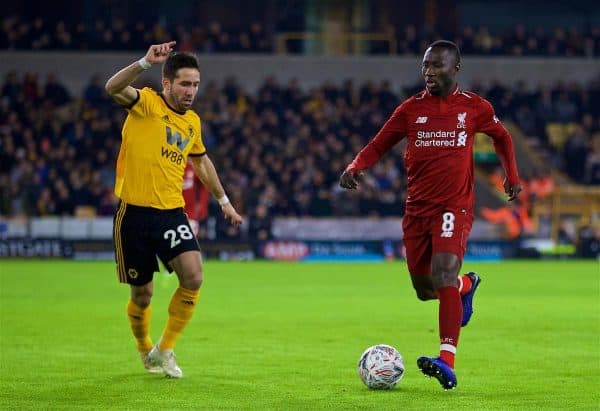 MATT: The injury to Dejan Lovren, which looked like a hamstring, is certainly not good news with Gomez and Joel Matip not back from their own problems yet.
It might force Jurgen Klopp into the transfer market given the real lack of options in defence—Fabinho did well enough there, but ideally you want to utilise him in his favoured midfield slot.
Other than that, Origi was a real disappointment (apart from the goal) and Daniel Sturridge did next to nothing in the game.
It's not a massive concern about the Belgian given he won't be playing much anyway, but Sturridge could have shown a bit more—he's likely to be used off the bench between now and the end of the season, and he'll need to offer much more than that.
JOEL: The first half in particular was one of the most dismal affairs Liverpool have been involved in for quite some time.
It was incredibly disjointed, as might be expected given the amount of changes and the fact that most of these players have never really played together.
I might be being harsh, but I think Simon Mignolet can do better on both goals, and you got to see the chasm in quality between him and Alisson, as well as the gulf between Alberto Moreno and Andy Robertson at left-back.
The midfield were far too far apart, leaving all kinds of space for Wolves to exploit, and at no point did Liverpool ever really carry a sustained attacking threat.
A night to forget and move on quickly from, in almost every respect.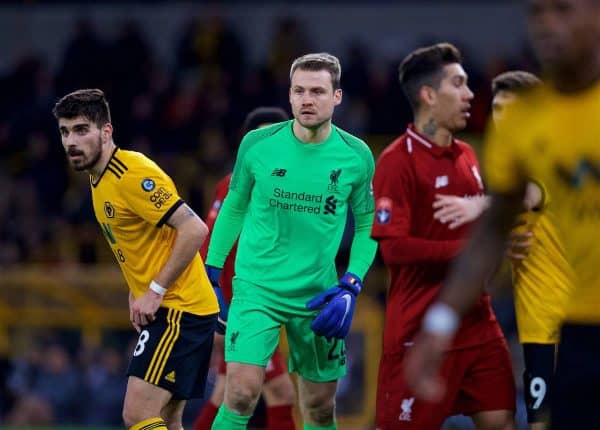 JOANNA: Lets put it this way, it's not a game I'll be in a hurry to watch again.
While it was a much-changed side and there is a level of leniency regarding that, it was all a bit too sloppy and lacklustre from players who are playing for their future or trying to catch the eye of potential suitors, while Naby Keita again struggled to press for a starting place any time soon.
Robertson and Alisson went up in my estimation despite not playing such was the obvious gulf in quality shown from Moreno and Mignolet's performances.
More pressing, however, is the injury to Lovren which comes as another blow to the defensive personnel available for Brighton and beyond.
…and with only two trophies now to play for, do you think the result was in the best interest for Liverpool?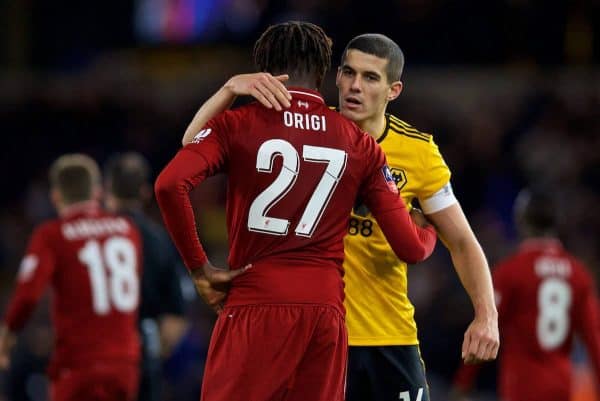 MATT: For me, yes. It seems odd to say it, but the FA Cup could not have been less important this season.
For the fringe players, it is one less game that they can play, but for the club as a whole, it's one less distraction from the important stuff: the Premier League and the Champions League.
Liverpool will have some additional time off in the title run-in, and extra time to prepare for the game against Bayern Munich at Anfield, which is no bad thing.
People will say Klopp needs to win a trophy and this is a chance lost, but that is quite simply nonsense. He needs to win a trophy, but not this particular one—we all want the league, and it's as simple as that.
Without the FA Cup, our chances in that competition have increased.
JOEL: I was adamant going into this game that the FA Cup should be right at the bottom of Liverpool's priorities this season, and I stand by that point of view now that they've been knocked out.
Klopp had to make big changes here to give key players a rest, and the main focus has to be on keeping up a relentless pace at the top of the league (and latterly, the Bayern tie on the horizon).
The FA Cup simply had to take a backseat given what's at stake for Liverpool this season, and sacrifices have to be made somewhere.
Avoiding a replay is also a relief, as Liverpool really could do without the added fixture congestion.
Of course, you never actively want to lose a game but I honestly feel going out early and being able to focus purely on the league and Europe can only be a benefit for Liverpool in the overall context of the season.

JOANNA: It's weird to suggest being knocked out of a cup competition actually boosts our chances of winning silverware this season, but for Liverpool it couldn't be more accurate.
A league title has never felt so close and with the FA Cup not what it once was it doesn't feel like we're missing out on anything.
Our priorities are clear and a run around Wembley is not one of them this season.
We'll now have an 11-day break between the Crystal Palace and Leicester games at the end of the month, and a 10-day break prior to the Champions League game against Bayern.
It ensures Klopp can look to consistently field his strongest XI (injuries aside), take the team on a winter training camp and have the best chance of clinching the piece of silverware we all want our hands on.