After his side held Liverpool to a 1-1 draw, West Ham captain Mark Noble nailed it with his take on how the Premier League leaders make it hard for themselves.
Noble was one of the top performers in an excellent all-round display from the Hammers on a night that saw them frustrate a hapless Reds side.
Sadio Mane opened the scoring at the London Stadium after benefiting from a poor offside call in James Milner's favour, but Michail Antonio equalised with one of many set-piece routines to trouble the visitors' defence.
West Ham should arguably have been more let down with the result at the final whistle, though Jurgen Klopp's side can only be disappointed with themselves for dropping four points in the space of six days.
Speaking to Sky Sports after the game, Noble explained how he noted a mental fragility that spread throughout the Liverpool squad in the 1-1 draw with Leicester, and stressed that they need backing to get over the line.
"I watched the game [vs. Leicester] at Anfield in the week on TV and you could tell," he explained.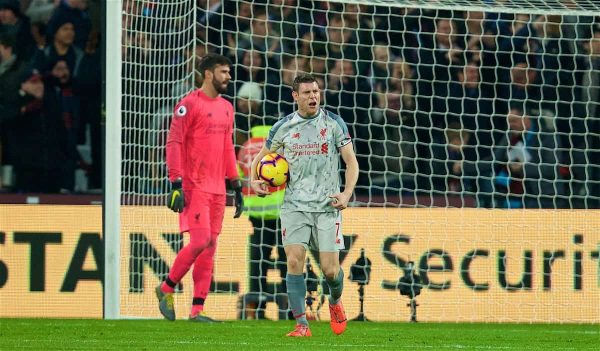 "Obviously with the history that Liverpool have got, and the anxiety around the stadium, it does feed into the players, I could even feel it sitting at home on my sofa.
"It's just that Liverpool want to win the league so much, they've got a great chance of doing it but their fans have got to stick by them and keep supporting.
"Because it is going to be tough, especially when you're leading and everyone is chasing you and Man City are not gonna rest for one game. You need to stick together.
"I'm sure they'll be fine, they've got a fantastic squad and a world-class manager.
"For the Liverpool people I think it would be fantastic if they did win it. Manchester City have won a few."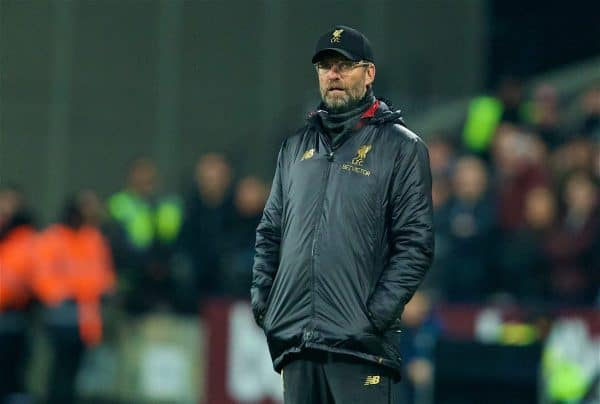 With the Reds slipping up twice in their last two games, both City and Tottenham have been able to reduce the deficit, with Noble impressed with both.
Liverpool are certainly not out of the race yet, and it must be noted that they are still in control, but the 31-year-old argued that the battle could be as much psychological as it is physical.
"A lot's been said about Spurs, not signing any players, they keeping churning out results," he added.
"They're a fantastic team. To be honest, as a neutral, as we are sitting in mid-table, it's going to be a fantastic end to the season to watch.
"There's going to be so many twists and turns. The team with the biggest balls will go on to win the league."