Liverpool face Bayern Munich in the Champions League last 16 first leg on Tuesday—but is that where priorities should lie for Jurgen Klopp's team?
When it came to the FA Cup, the fanbase seemed somewhat split on how strong a team should be put out and how seriously the competition should be taken.
That was, of course, due to the Reds being top of the Premier League and in with their best chance of winning the competition in years.
Now, another six weeks further along, the same question is being asked by some over the Champions League—with some supporters adamant that the entire focus should be on preserving energy and fitness for the remaining domestic games.
To judge just how seriously fans want to take the European exploits remaining this season, This Is Anfield has gathered the thoughts of four supporters with regards to team selection this week.
Karl Matchett (@karlmatchett) spoke to James Nalton (JDNalton), Dave Hendrick (@DaveHendrick_) and Guy Drinkel (@guydrinkel) to see how each would operate in Jurgen Klopp's shoes…
Where does this game rank in your priorities right now, given upcoming opposition, the gaps between fixtures and squad fitness?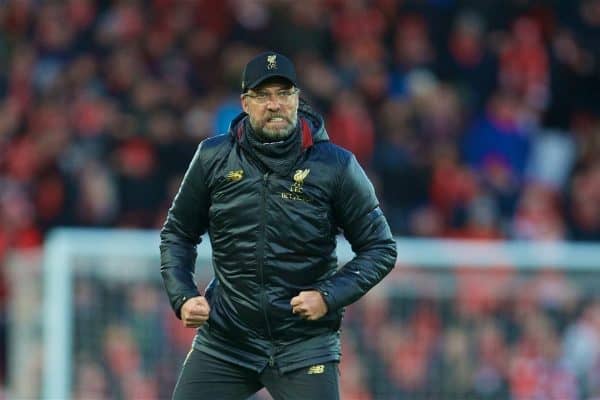 JAMES: Liverpool vs. Bayern Munich stands out on the fixture list as one of the biggest games in world football so will, and should, be treated as such.
A four-day break follows before the Manchester United game on Sunday, so there will be time to rest and prepare.
Bayern can be got at, so get at them now and make it easier to rotate in the second leg. I think there is a danger that prioritising one competition over the other can backfire in both.
DAVE: It's low on my list of priorities to be honest. I'd rank all remaining league games ahead of it.
It's great to play teams like Bayern as they, like us, are proper European royalty. But the Premier League has got to take centre stage in our priorities.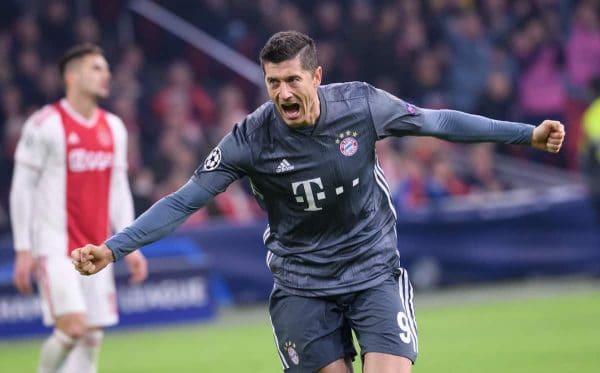 GUY: I think this game definitely ranks below the upcoming United game, as the Premier League is everything this season.
I'd say it's a comfortable second on the priority list though, before other league games, as a Champions League run can add an extra spark to the team.
KARL: I'm with James overall: it's a huge fixture and it's part of our push to become one of Europe's most feared teams again.
Too many were quick to dismiss Liverpool's run to the final last season as having played "easy" teams along the way, despite that being absolute nonsense.
Beat Bayern and it's a notable scalp, regardless of what happens after. Players will notice and so will future opponents.
Can this Liverpool squad realistically compete for both the league title and last into the last four again in Europe?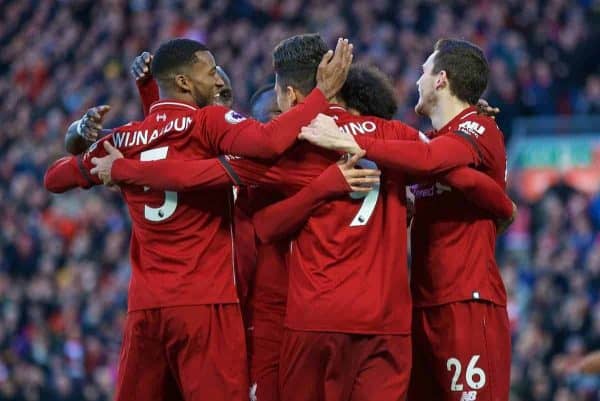 JAMES: If everyone stays fit, then yes, but when there are injuries or suspensions in certain areas the squad can begin to look a little light on quality in depth.
This will be a big game in terms of seeing how they cope without a key player…
DAVE: I don't think so. I don't think we have the depth. We have no quality depth in defense or attack, bar Xherdan Shaqiri, and after the midfield three that played against Bournemouth I don't think there's enough quality there either.
A fully fit Alex Oxlade-Chamberlain would have made a difference, as would a motivated and integrated Daniel Sturridge, but neither of those things are there this season.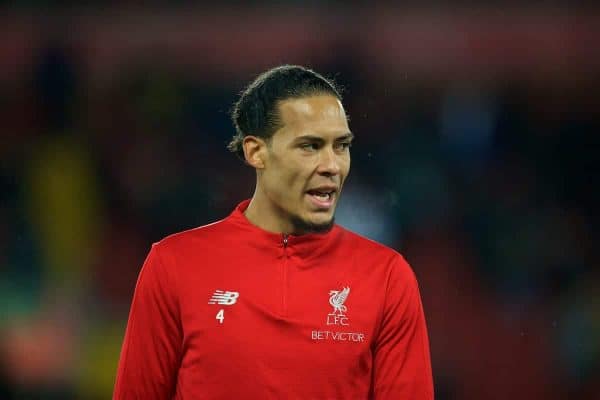 GUY: I think it'd be terribly difficult to go deep in Europe with the current squad and realistically go all-out for the league at the same time, so I suppose if we get past Bayern there will be a decision to be made in terms of rotation.
Hopefully the fixtures fall kindly but, as I stated previously, the league should take priority.
KARL: It can if there are no injuries to what we'd term the first XI…but then that's not really the squad, is it?
If Liverpool have to play without two of the front three, or if another centre-back goes down for a few games against top-class opposition, we will struggle.
We can beat Bayern and then beat United, but from here to May using mainly only 15 players or so is a big ask.
Who will be the single most crucial player to fulfil Van Dijk's responsibilities?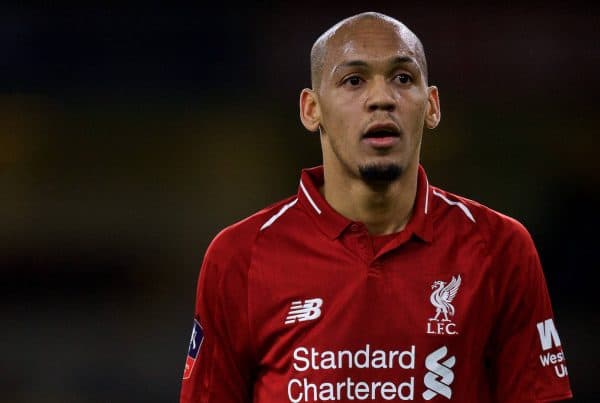 JAMES: Fabinho. If he plays in defence then he will need to provide the assured presence at the back which none of the other centre-backs can, and lead by example.
If he plays in midfield then he will need to protect a back line which will be considerably weaker in Van Dijk's absence.
DAVE: Fabinho. There's a huge amount resting on his shoulders for this game. He's got to become the leader of the defence for this game, even if he plays in midfield for it.
I expect him at centre-back next to Joel Matip and he's going to have to be talking and organising all game long, as well as dealing with the direct threats that come into his area.
I'm confident he can handle it though, he's an exceptional footballer.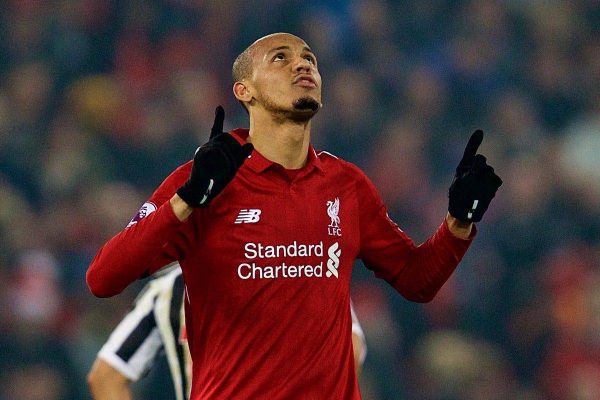 GUY: I think the most crucial player will be Fabinho regardless of which role he actually plays; if he's in midfield he can protect the makeshift defence, but if he's at centre-back he'll have one of the best strikers in the world directly against him.
KARL: Looks like a solid consensus here! Fabinho needs a 10/10 game, no question.
Give your preferred Liverpool lineup for the first leg against Bayern…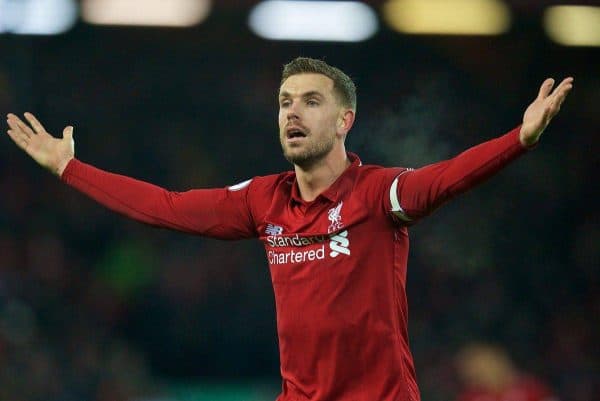 JAMES: Alisson; Trent, Fabinho, Matip, Robertson; Wijnaldum, Henderson, Keita; Mane, Firmino, Salah.
DAVE: Mignolet; Hoever, Phillips, Matip, Moreno; Milner, Henderson, Lallana; Sturridge, Origi, Woodburn. That's what I want. I want us out of the Champions League and 100 per cent focused on the Premier League.
But I expect Klopp will go with James' team above.
GUY: Alisson; Milner, Matip, Fabinho, Robertson; Henderson, Gini, Keita; Salah, Firmino, Mane. I'd have Wijnaldum as the deepest midfielder and let the other two press and harrass.
KARL: Same XI for me as James, with Henderson as my holding midfielder. I want Wijnaldum surging through into the attacking line, just like he did against Bournemouth.
Bayern have weaknesses in their defence and they must be exposed by movement off the ball, particularly from deep.