Man United host Liverpool in the Premier League on Sunday afternoon, and there is confidence that they can dent their rivals' title bid.
The Reds face a major test this weekend, in what is historically their hardest away game of any season.
United have been given a new lease of life by Ole Gunnar Solskjaer and they will feel they can defeat Jurgen Klopp's side at Old Trafford.
There is a huge incentive for Liverpool, though, with victory taking them three points clear of Man City and back to the Premier League's summit.
With the game fast approaching, we spoke to Morning Star sports editor and United fan Kadeem Simmonds (@KadeemSimmonds) to get his thoughts on both sides' seasons and Sunday's meeting.
It has felt like two separate seasons for United – how big has the change been since Solskjaer took charge?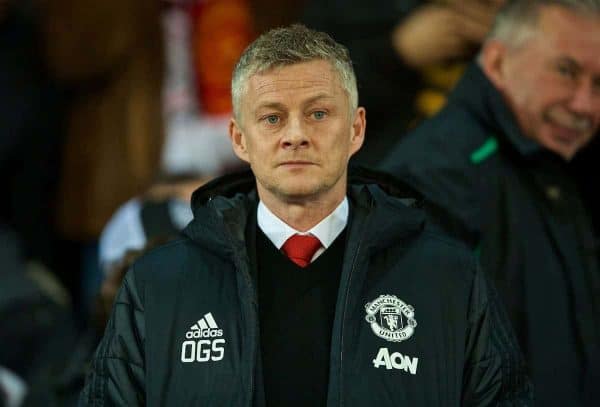 The change has been remarkable. In the final few games, or months, of Jose Mourinho's tenure, there was a sense of dread and there was no sense of expectation.
It's best summed up by the defeat to PSG. Fans were upset and annoyed at the loss because they went into it believing they could win.
That wasn't happening under Jose. A loss was met with 'I saw that coming.'
It hasn't reached the heights of what it was under Alex Ferguson, but the attacking intent—the belief that every time the team goes forward you feel there will be a goal—has returned and Solskjaer has United feeling like a big deal again.
We had this feeling before, briefly, when Mourinho was winning the Europa League and finishing second but this is different.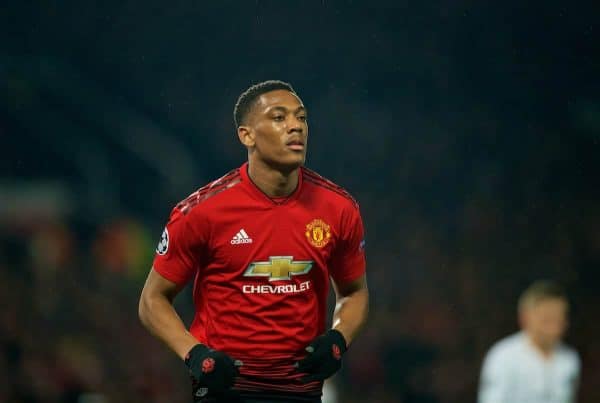 United fans go into games knowing they will win, knowing there will be attacking football, knowing the players on the pitch care and are happy.
And even when not playing well, like against Leicester, or losing, like when we were 2-0 down against Burnley, fans believe they will turn it around.
Even with Paul Pogba suspended and 2-0 down, United fans have not given up on overturning the PSG tie and that would not have happened under Mourinho.
While it's not quantifiable, that to me is the biggest chance, this belief we have in the team.
There were some who were still unhappy to see Mourinho sacked – what was your stance? And would you give Solskjaer the job long term?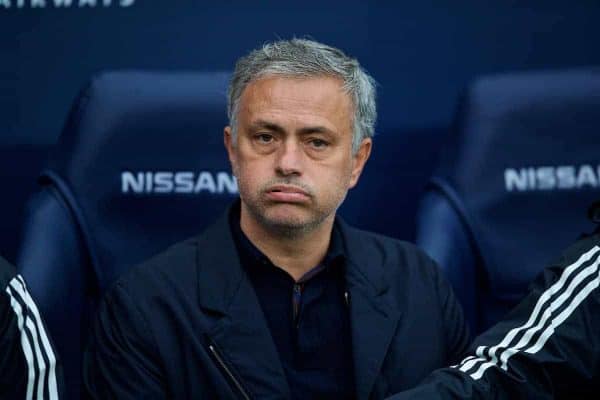 I knew Jose had to go but I wanted him to stay as I am, foolishly, behind a manager during the season and was naive to think he could somehow turn it around.
I wasn't unhappy as deep down I wanted him gone, but just wished it could have been done come May, once the season was finished.
I wanted to see how Solskjaer reacted to his first defeat before giving him the job.
Beating Tottenham and Arsenal when the winning run was intact is one thing, but bouncing back after a loss was the bigger test for me.
And people will argue 'it was only Chelsea' but the manner of the victory was excellent.
We don't know how he will do come the summer and he's named the permanent boss but I am willing to give him the opportunity.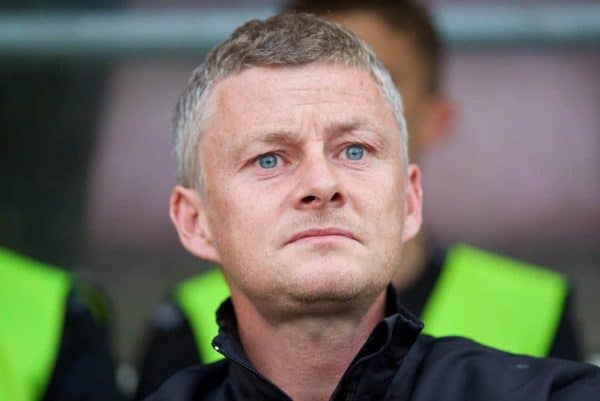 He has the experience in Mike Phelan to guide him, he knows the club like the back of his hand and the players love him.
Why risk upsetting the squad and bringing in Mauricio Pochettino?
I get that it's not up to the players to decide who the manager is, but tactically Solskjaer knows what he is doing.
He's not a pushover and unless he loses 90 percent of his games from now until the end of the season I think he deserves the job, regardless of whether United finish in the top four or not.
Which three players have stood out most for United this season?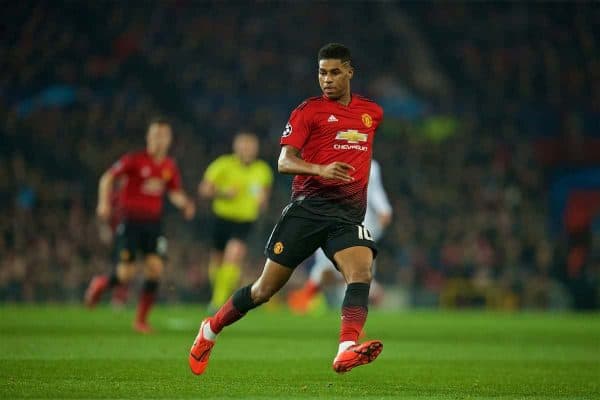 Victor Lindelof's upturn in form since Mourinho has left has been stunning. We saw what he was like for Sweden during the World Cup and couldn't work out why it wasn't working for United.
Now, he looks calm and assured on the ball as well as a terrific defender. I can see why he was signed.
That he looks great next to Phil Jones, Chris Smalling and Eric Bailly is a bonus—hopefully United can find a consistent partner and build for the long term.
Marcus Rashford is another who looks back to his best. He thrived under Louis van Gaal, was stifled under Mourinho but in this system he is proving why he is a No. 9.
He looks composed in front of goal and his assist for Pogba against Burnley was mesmerising, showing that he can lay on goals as well as put them away.
While the comparisons to Kylian Mpabbe are pointless, Rashford is thriving under the tutelage of Solskjaer.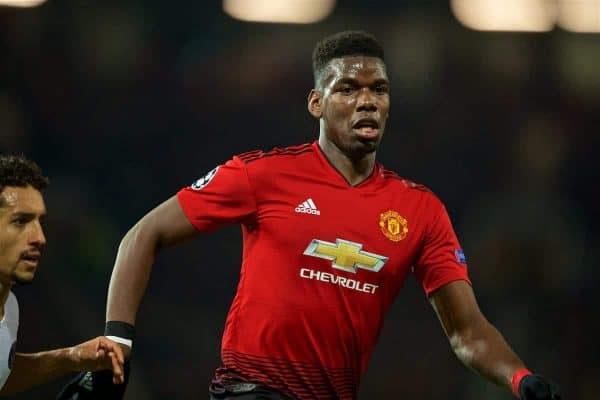 The final name isn't a surprise: Pogba has been different class since Mourinho was fired.
Jamie Carragher assured United fans that we would not see a different Pogba if Mourinho left and he could not be more wrong.
It's not just the goals and assists, it's his all-round play. He is doing his defensive duties, batting away claims that he is lazy, and United really are a different team when he is not on the pitch.
That he didn't get off the bench in this reverse fixture earlier on the season made no sense, but not only is he now justifying his price tag, he is looking like a bargain.
And how impressed have you been with Liverpool's campaign?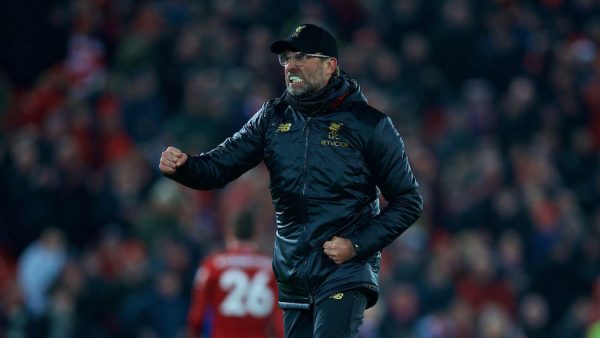 It's hard not to be extremely impressed by what Klopp has done this season.
You can rightfully point out that the addition of Alisson, and Virgil van Dijk having a full pre-season, is the catalyst behind the title push but it wouldn't have been easy picking up this team after the Champions League final defeat.
To come back and kick on is remarkable and even if recent performances have been less than stellar, they have picked up wins or not lost, and those points will make the difference come the end of the season.
It hurts to write that I have been impressed by a Liverpool side but they have been great.
Fabinho looks like a shrewd piece of business and Andy Robertson is arguably the best left-back in the league. He doesn't have a bad game.
Are they going to win the title? You'd rather Man City win it, right?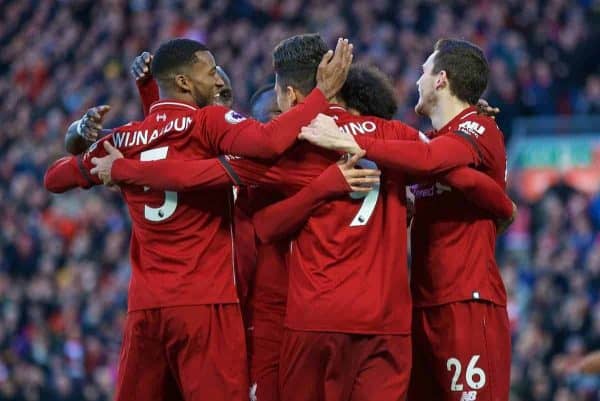 How can you ask who I would rather win the title?
It's a horrible decision and if you make me choose then I guess it has to be City, but that's only because we've seen them win the Premier League already.
There's a joy and giddiness at watching Liverpool fail. It could just be the inner-child in me, so whenever there is an argument between United and Liverpool fans we can say 'have you won the Premier League?'
Once Liverpool win it, that goes out the window.
Do I actually think they will win it? I don't. They have been winning when not at their best, which is a sign of champions, but City genuinely look like they won't lose another game this season and it will be extremely hard for Liverpool to match that.
That applies even if they have a game in hand and win it, taking them three points clear.
What are your best and worst memories of Liverpool vs. United?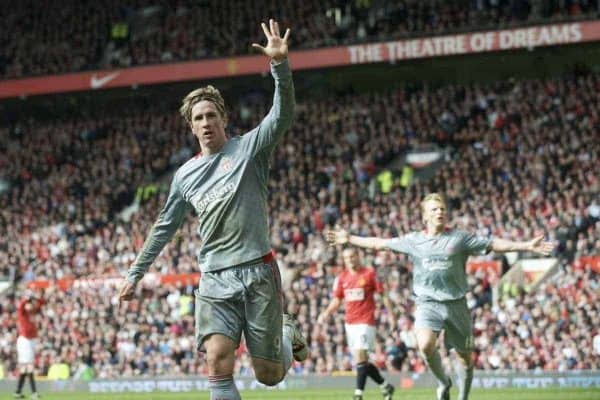 My favourite memory is my earliest football memory in general: Eric Cantona's goal in the 1996 FA Cup final. Does that make me a glory hunter?
I also love Dimitar Berbatov's hat-trick in 2010, Anthony Martial's debut—I think Martin Skrtel is still spinning trying to find him—and Juan Mata's volley a few years back, as well as Steven Gerrard getting sent off and Angel Di Maria's assist in the same game. Just the perfect match.
As for my worst memory, there's no particular match as they all roll into one.
The worst by far is Fernando Torres vs. Nemanja Vidic in 2008/09. Or was it Danny Murphy's ridiculous ability to score against us regardless of form?
No, it's that grey kit game from 2009—it gives me nightmares.
Losing 4-1 at Old Trafford, Torres ruined Vidic, Fabio Aurelio's free-kick—he turned into the left-footed David Beckham—and it was capped off by a lob from Andrea Dossena.
Thanks for making me relive that.
Focusing on Sunday's game again, is there anyone you fear for the Reds?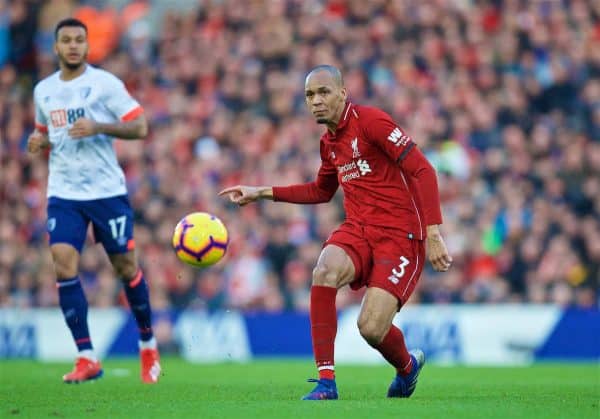 If there is one person who can nullify Pogba's influence on Sunday it's Fabinho. If he has to play at the back it will be a blessing for United.
In all phases of the game he is excellent and while I fancy Pogba to get the better of James Milner, Naby Keita and Gini Wijnaldum, Fabinho is a worry.
He may have started slow, as Klopp delayed his introduction to the team, but since he has become a regular you can see why he was so sought after and what he brings to this team.
Where do you see the key battles taking place?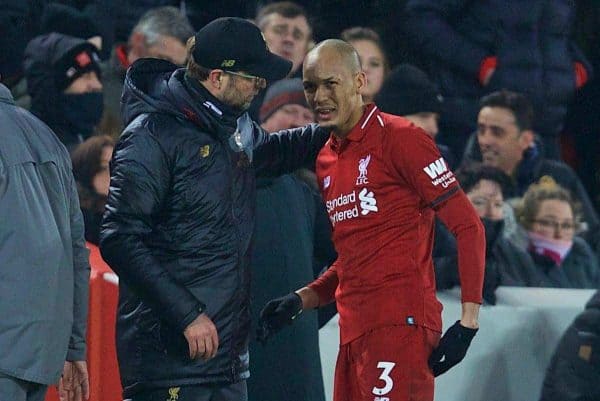 Not to repeat what I said above but the key battle is the midfield, but this time it's about whether Liverpool can stop Pogba from unleashing Rashford.
Previously, United would have had to worry about the Reds hitting them on the counter-attack, but under Solskjaer, United have been great at sitting deep and playing on the break. We saw it against Arsenal and Spurs.
Having Martial and Jesse Lingard out is a huge blow but perhaps Romelu Lukaku and Alexis Sanchez—not likely—can recreate what they did at the Emirates in the FA Cup.
I still believe United will have enough to contain Liverpool's front three and with David de Gea in goal, I trust United to keep it tight and get a positive result.
A lot will depend on Pogba continuing his current form and Nemanja Matic and Ander Herrera winning their battles when it matters.
Finally, hit us with a prediction…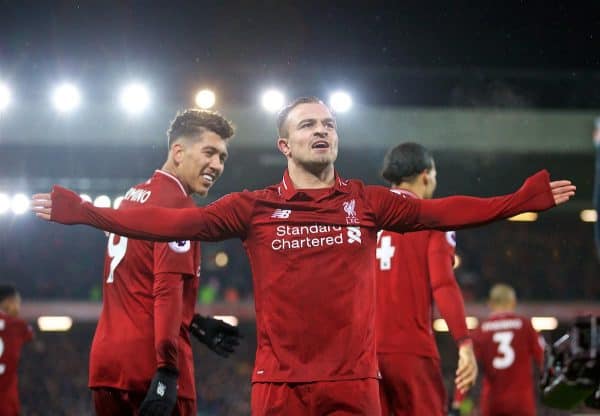 As mentioned earlier, United fans are heading into games with a new-found confidence and I can feel a 2-1 victory for us in my bones.
That means it will be a Liverpool win but I'm backing United to get the three points and do City a favour—it makes me sick.