We round up the latest Liverpool news and transfer rumours on Thursday, as the Reds prepare for a must-win trip to Man United this weekend.
Klopp Accepts FA Fine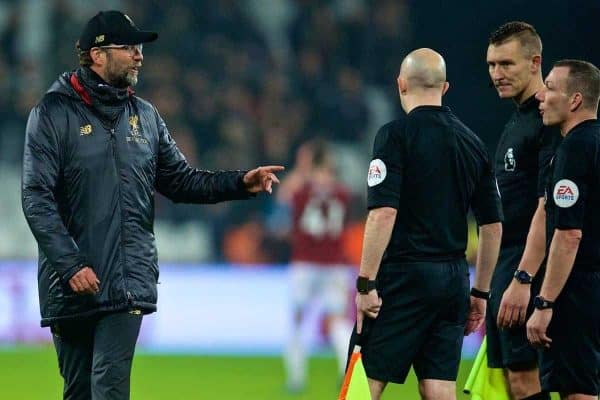 Jurgen Klopp has been fined £45,000 by the Football Association, following comments made regarding referee Kevin Friend.
Klopp accepted the fine, having been found guilty of "questioning the integrity of a match official and/or implying bias."
The comments occurred after Liverpool drew 1-1 away to West Ham on February 4, when the Reds' manager said:
"Our goal was offside, I'm pretty sure the ref knew that in the second half.

"In 50-50 situations or 60-40 it was always a free-kick for the other team, which was hard and did not make life easy."
---
Gerrard to Return to Anfield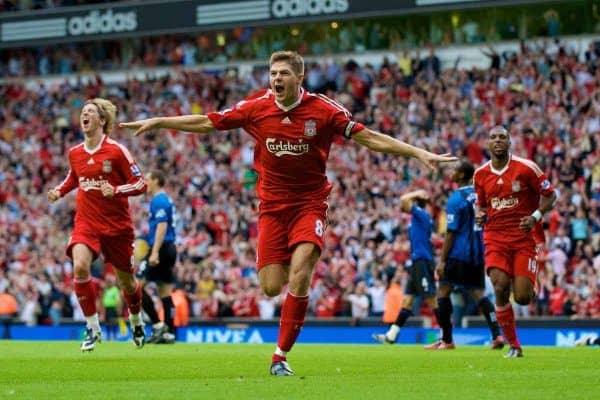 Steven Gerrard will play for the Liverpool Legends in their upcoming clash with Milan Glorie, the club have confirmed.
Anfield hosts the much-anticipated match on Saturday, March 23 (3pm GMT), which sees a repeat of both the 2005 and 2007 Champions League finals take place.
It is a star-studded event and Gerrard's involvement only makes the occasion more exciting, as he joins up with the likes of Jamie Carragher and Robbie Fowler.
Milan have an incredible group of players making the trip to Merseyside, including Cafu, Paolo Maldini, Alessandro Nesta, Andrea Pirlo and Kaka.
---
Fabinho on Filling in for the "World's Best"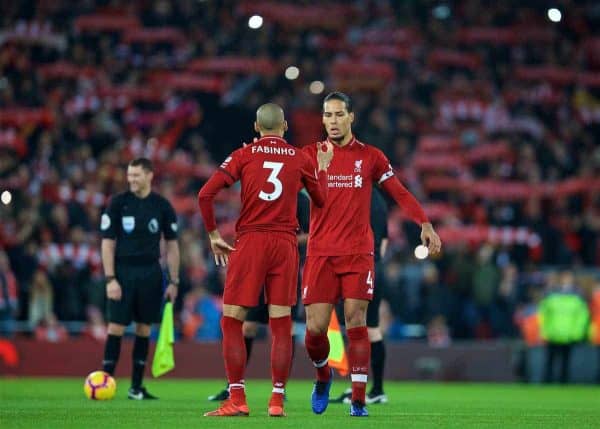 Fabinho did a superb job at the heart of Liverpool's defence against Bayern Munich, filling the sizeable void left by the suspended Virgil van Dijk.
The Brazilian has spoken about the challenge of switching to another unfamiliar role, lumping huge praise on Van Dijk at the same time.
"Man, replacing the best defender in the world is not easy," Fabinho told Esporte Interativo.
"But I had already played a few games in that position. We had enough days to work for this game, we even travelled to Spain to prepare, focus a lot on the game, prepare tactically.
"During all the preparation, this worked well, with me there in defence, the communication with Matip worked well, both with him and with Robertson that is on my side, Henderson is also there near us.
"So I think we did a good job here in defence, Joel had a great game, and it was important not to concede at home."
Fabinho is expected to return to midfield for Sunday's vital trip to United, but will Jurgen Klopp consider playing him alongside the returning Van Dijk?
---
Van Dijk's Future Goal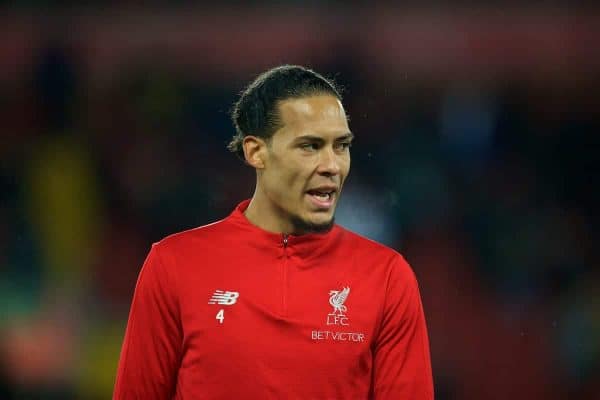 Speaking of Van Dijk, the Dutchman has been discussing how he wants to be remembered as a player, in an interview with BBC Sport:
"[I want to be remembered] as a legend of Liverpool. I want to achieve amazing things here. We have a fantastic squad, we have everything, we have all the tools.

"They went all out to get me and I want to give everything for them. Before I started training [with the club], I went to the game against Leicester [in December 2017].

"I was in the boardroom and met so many legends, great players who played for a beautiful club.

"When you play for this club, you'll always be welcome as you've been part of the family. It's one of the reasons I definitely wanted to play for the club."
He has certainly made a great start in terms of being a legend, with very few Liverpool players ever enjoying such an influential, consistent first 12 months at Anfield.
---
Grujic Sees Liverpool Future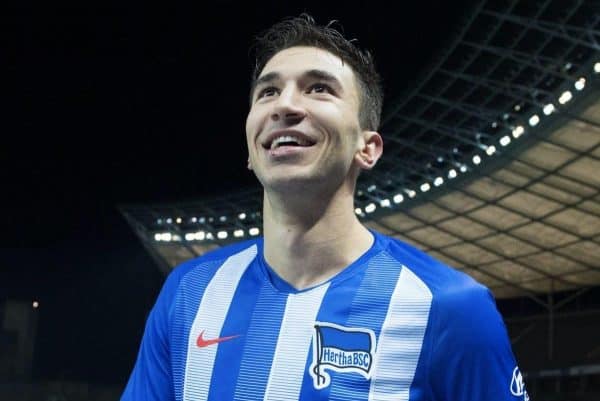 Marko Grujic has shone on loan at Hertha Berlin this season, leading to much debate surrounding whether or not he will return to Liverpool this summer, or stay in Germany for another year.
The Serb has every confidence that he will end up at Anfield again, telling ESPN that his versatility can be a potent weapon for Klopp:
"I think [there is a] plan for the future. From every chat we had so far, I thought that they really think about me.

"Maybe I was expecting to play a bit more, but so far I'm happy how I improved in that time. Of course, my target was to be a regular player of Liverpool and I'm still thinking I can do that.

"We have a lot of options in midfield and we will see next season, but competition for places is always good and natural. I'm looking forward.

"We know how Liverpool play with one No. 6 and a double eight and I'm not really bothered about that. I can play both positions.

"In pre-season we will see what is the best for me and for the team."
Grujic added that if he were to head out on loan again next season he "would like to come back to Berlin," but concluded by saying "hopefully I can jump into the team" on Merseyside.
---
Henderson Lauds Returning Oxlade-Chamberlain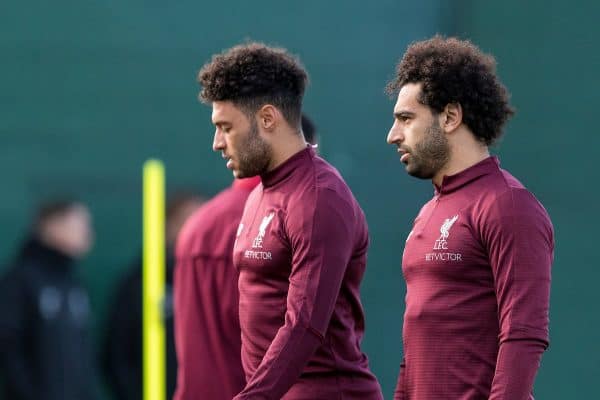 Alex Oxlade-Chamberlain is back in training for Liverpool, as he edges closer to returning from a cruciate ligament injury suffered last April.
Captain Jordan Henderson is delighted that his club and international team-mate is back in the fold, even talking up him playing first-team football again this season, speaking to LiverpoolFC.com:
"He has been out for a while now and I'm sure he's been thinking about that moment for a long time.

"It was great to have him back. He is a great character around the lads and he is obviously a fantastic player, so to have him back within the squad was a big plus for us.

"Hopefully over the next few weeks he can keep progressing and build his fitness up.

"Who knows, hopefully he can get some minutes before the end of the season—that would be a huge boost for the team."
Oxlade-Chamberlain's goal threat and forward thinking has been a huge loss this season, with the Reds' other central midfielders scoring just eight times between them, three of which have been James Milner penalties.
---
Sturridge a "Realistic Option" for Betis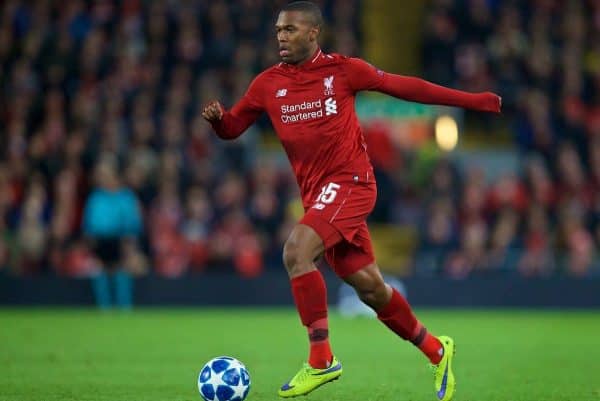 According to Sport, Real Betis see Daniel Sturridge as a "realistic option" this summer—having already registered their interest in January of last year.
The striker is almost certain to leave Liverpool, having fallen way down the pecking order and not scored since his late equaliser at Chelsea back in September.
A move abroad could appeal to Sturridge, who will feel he has another few years at the top, despite such cruel injury problems down the years.
Playing in a slower-paced league makes sense, as well as being the main man leading the line.
---
How LFC Benefits the City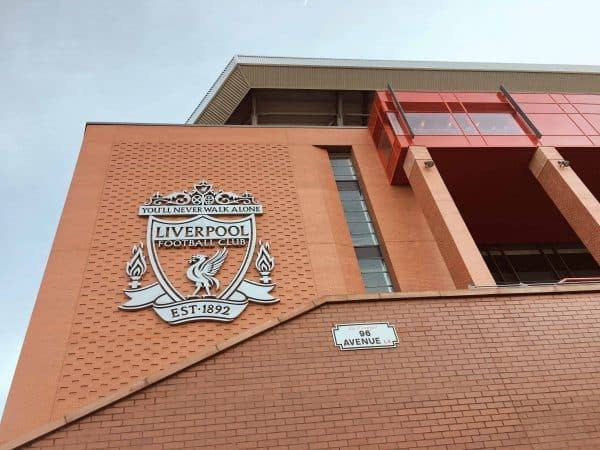 The power of Liverpool Football Club away from the pitch has been highlighted by new figures released by Deloitte's Sports Business Group.
They calculate that the Reds boosted the Liverpool City Region's economy by an enormous £497 million GVA (gross value added) during the 2017/18 season.
A report on LiverpoolFC.com states that the club's day-to-day activities "support more than 4,500 full-time equivalent jobs across the Liverpool economy (2.3 percent of jobs in Liverpool), a number which jumps to 5,700 when looking at this from a Liverpool City Region perspective."
The club has also impacted positively on the city's local community, with the LFC Foundation and Red Neighbours, the club's two charities, having the following influence:
152,000 local children took part in LFC Foundation initiatives
1,100 free tickets were given to local schoolchildren
450 Christmas lunches were served to local pensioners
700 people were invited to free breakfast clubs during school holidays
120 LFC staff volunteered in the local community
Fans donated enough food at matchdays to provide 1,768 meals for those in need
It's great to see Liverpool not only thriving under Klopp but as an entire club.