Liverpool didn't score at home against Bayern—but neither did they concede. Steven Scragg looks at what it all means for leg two.
While a goalless draw was the result that Bayern Munich set out to achieve at Anfield on Tuesday evening, as good a result as it was for them, it is one primed with dangers.
The Champions League hasn't been the source of joy this season that it was last time around for us.
We were a bit lethargic during the group stages, losing all three of our away ties and now we have begun the knockout stage with a goalless stalemate, against a 'safety first' Bayern Munich.
Twenty Really is Plenty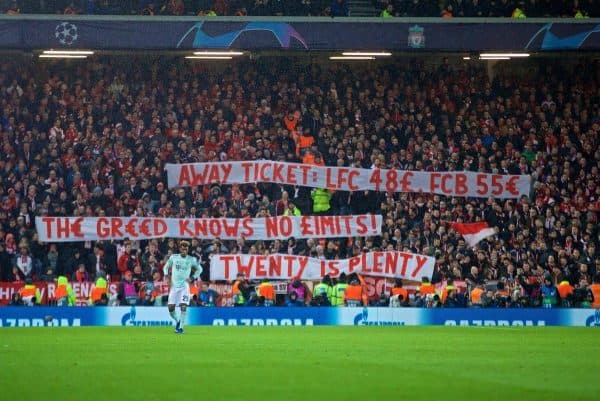 Our Bavarian friends came, their fans sang their way through the game…their fans protested about ticket prices. Their players worked hard, they closed us down fast and showed maybe a little too much respect.
Ultimately, Bayern stifled Liverpool and they were the prime reason that we couldn't find ourselves a goal. Conversely, Bayern stifled themselves too and they were the prime reason that they couldn't find themselves a goal.
Amongst the throwaway post-match remarks to tip up on the radio phone-ins on the way home was that we should be concerned that the best Liverpool in years couldn't beat the worst Bayern in years.
All a bit disingenuous if you ask me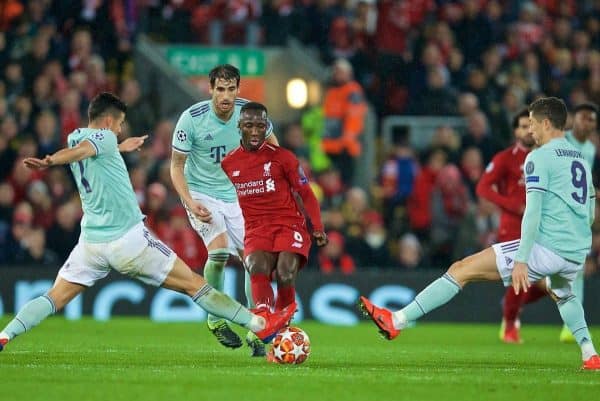 They undeniably had an uncharacteristically disjointed start to the Bundesliga campaign, yet since Bayern lost at Jurgen Klopp's former stomping ground in Dortmund—on a day when Borussia Dortmund extended their league lead to seven points—over three months ago, they've lost only one game.
Now, just three points behind in the title race, there is a touch of the Manchester City about Bayern this season.
Despite Bayern's upward curve, a curve that could yet lead 'the worst Bayern in years' to the treble, that was a very complimentary approach to the thorny issue of facing Klopp's Liverpool.
They were happy to exchange keeping a clean sheet at Anfield, for the knife-edge experience of risking the away goal, at the Allianz Arena three weeks from now.
For those of us old enough to remember 1981, we've been here before and I'm fully expecting Sammy Lee to sit himself next to Paul Breitner, up in the stands of the Allianz, for the second leg and not let him out of his sight all night.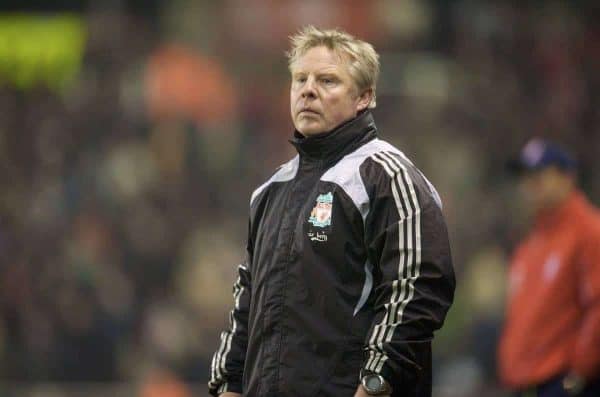 While Robert Lewandowski put in a selfless performance at Anfield, and if we get on the wrong side of him in Munich things could turn very ugly, very quickly for us, Bayern will fear conceding the away goal.
The sense of self-satisfaction they will have left Anfield with will make way for second-leg anxieties in the cold light of day.
We'd be hard pushed to go 180 minutes without scoring against Bayern, no matter how good they are.
Should we remain as disciplined in Munich, as Bayern were in Liverpool, then nervousness will take hold for Nico Kovac's side.
If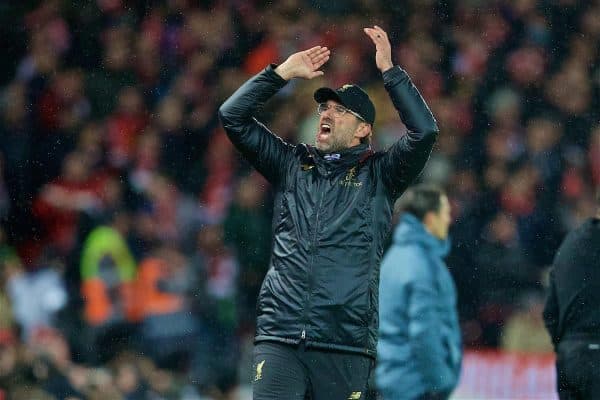 If we navigate our way into the quarter-finals of the tournament, then the Champions League may yet, belatedly, spring into life for us this season.
It might just be me, but I always feel slightly aggrieved when we play the first leg of the last-16 at home, as it just ends up feeling like a seventh group stage game.
We will roll into March and it will still feel like our European campaign has yet to properly start.
The fact that we've meandered this far and still find ourselves in with a shout of the Champions League is pretty remarkable.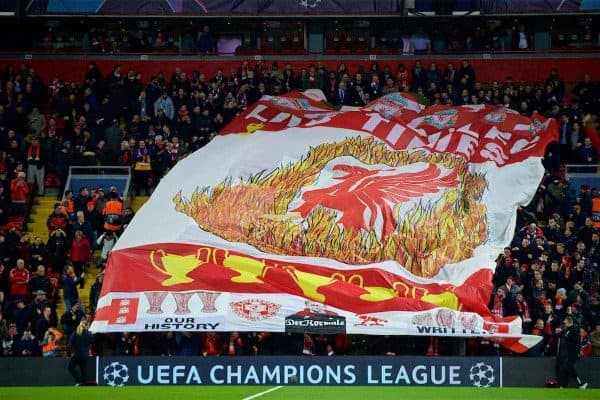 What is great about this, is that before we face Bayern again, we will have played a further four Premier League games, we will have navigated our two perceived toughest remaining away days, at Manchester United and Everton, although, Rafa is going to give us a massive test at St James' Park too.
And before you mention how crap Everton are, the Merseyside derby will still insist upon being the Merseyside derby.
By the time we head to Munich, we will have just eight Premier League games to go and we will be armed with a better idea if we are realistically locked within a title race, as we round the final bend for the sprint finish, or if the dream is beginning to ebb away once more.
When we arrive in Munich, just how vital Europe is to our wellbeing will be ringing loud and clear in our minds.
Eyes Now Refocus on the Premier League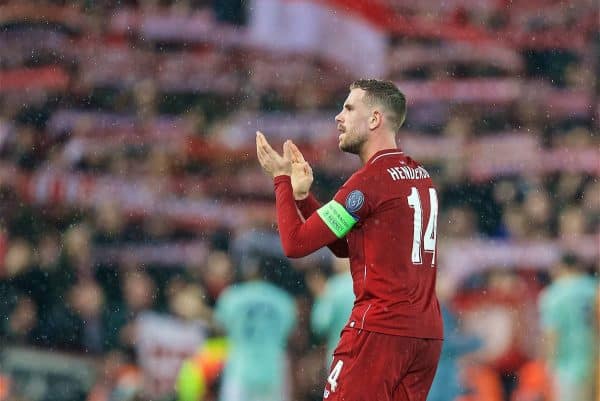 Old Trafford on Sunday is mammoth. We should be going there with thoughts trained on getting the win.
If PSG can win at Old Trafford, then so can we.
Yes, they are much more of a collective now than they have been in years, but I still don't buy into the Ole Gunner Solskjaer 'revolution' being a permanent recalibration for Manchester United.
Something hints to me that they are a bubble in an updraft which is just waiting to be burst, and we can be the ones to do the popping.