Roberto Firmino hobbled off injured at Old Trafford at the weekend but Jurgen Klopp has suggested he could even return against Watford on Wednesday.
The Reds' No. 9 is one of the most integral parts of the team, both in a tactical sense and as a classy on-the-ball performer.
Firmino hasn't been as prolific this season as last year, but still has 11 goals to his name.
His absence was felt for the final hour against Man United on Sunday, as Liverpool lacked a cutting edge and goal threat after he went off with what seemed a twisted ankle.
Now, in the build-up to the home match against Watford, Klopp gave reporters an update of Firmino's fitness.
And it was a positive one for Reds fans as he hinted there's even a slight chance that the Brazilian could be back on the pitch against the Hornets.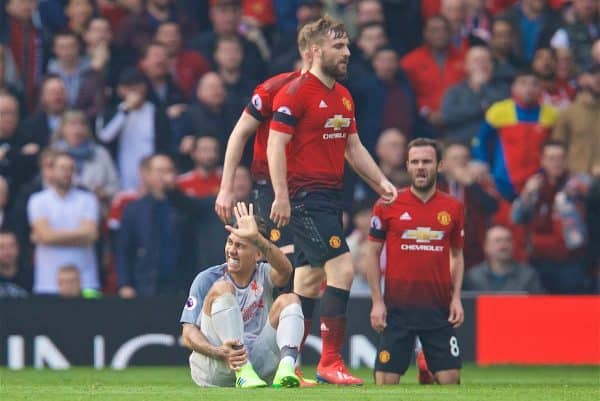 "[It] looks good," said Klopp. "We were obviously lucky, it's not as serious as we thought in the first moment; if Bobby leaves the pitch it's a bad sign.
"Because we play tomorrow [againt Watford] it will be very close, but there's a very big chance for the derby [on Sunday]."
When pressed as to whether that meant Firmino could play, Klopp was cautious about confirming anything—but also noted that it meant Watford wouldn't have much idea over who would start.
The boss accepted that players who weren't in the team couldn't do a whole lot to prove they merited a start between games at Old Trafford and Anfield, but—presumably talking about Daniel Sturridge and Divock Origi—insisted that this was simply the effect of life at Liverpool and that players must be ready when called upon.
"Because its Bobby I would say yes [there's a chance] but I don't know if I'd use that chance.
"Writing Bobby off is a big mistake, he recovers pretty quick.

Liverpool ended the game at Old Trafford with Daniel Sturridge and Divock Origi up front, and one of them, or Xherdan Shaqiri are the options if Firmino misses out.
"They cannot do a lot to show me they are ready but that's the nature of a club like Liverpool; they don't have 500,000 minutes but they have quality, if we have to change a few things we have options.
"We will use one and maybe the second one in the game. If there's anything good then it's only that Watford have no clue [what we'll do]."
Sturridge initially looked bright after replacing Firmino, but soon faded – which is unsurprising given his massive lack of game time in 2019.
Between them, Sturridge and Origi have played just 435 minutes of Premier League football this season, scoring three league goals: Sturridge against West Ham on the opening day and at Chelsea in September, and Origi's bundled winner against Everton in December.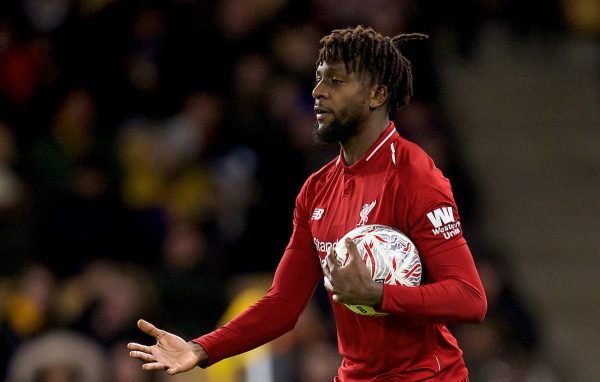 After two blanks in successive games, Liverpool fans and Klopp will be hoping that the attack can return to form at Anfield on Wednesday, regardless of who starts up front.
Mohamed Salah could revert to playing centre-forward, with Shaqiri coming in as a right sided player instead of one of the two aforementioned backup strikers.