While Jurgen Klopp and Jordan Henderson fend off questions over Liverpool's 'priority', history suggests they should go all out in both league and Europe.
I'm not saying Liverpool's Champions League last-16 tie with Bayern Munich has gone under the radar given all the focus on the Premier League title race but if the crew off Das Boot travelled up the River Mersey in their not-so-yellow submarine the only ping they'd get is for next Sunday's league game at Old Trafford.
Whether we've become all-consumed with the opportunity for the Reds to win a first league title since Universal Studios opened in Orlando in June 1990—and I only mention this as overpriced theme parks full of bumbag-wearing tourists makes me think things of Old Trafford—or got a little blasé after reaching the Champions League final last season is debatable, but I need to give you some startling news.
Liverpool are going to win the Premier League and the Champions League. Or nothing at all.
To confirm, if you couldn't be arsed reading that line again to make sure I really did make the wildest claim since Richard Keys said, er, anything at all, Liverpool are going to win the Premier League and the Champions League. Or nothing at all. It says so in all our history books.
Between 1973 and 2005, Liverpool won eight major European trophies. Five European Cups (1977, 1978, 1981, 1984 and 2005) and three UEFA Cups (1973, 1976, 2001).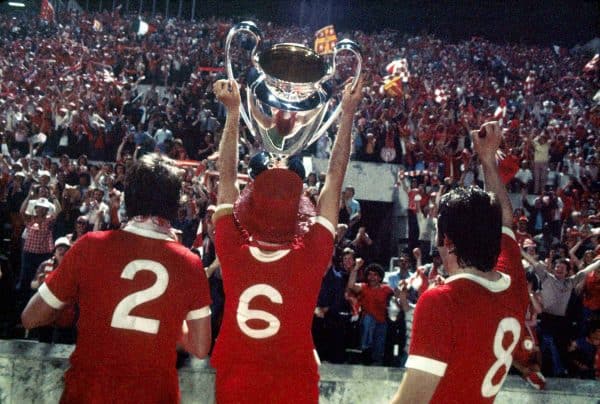 In all eight of those seasons—that's all eight of those seasons—the Reds have either won at least one other trophy or reached one other cup final. And, just to emphasise the point, Liverpool have won nothing, nothing at all in the last four years when we've lost a European final (1985, 2007, 2016 and 2018).
1966 was a rogue year—the Bill Shankly Boys won the league but lost the European Cup Winners' Cup final in Glasgow—and Klopp's Redmen lost two finals rather than one in 2016, but the evidence to suggest Liverpool are an all-or-nothing club is compelling.
1973: league and UEFA Cup double. 1976: same again. 1977: league and European Cup double (plus an FA Cup final defeat). 1978: European Cup win and a League Cup final defeat.
1981: European Cup and League Cup double. 1984: league, European Cup and League Cup treble. 2001: UEFA Cup, FA Cup and League Cup treble. 2005: Same as 1978 (plus the Pope died, Wales did the Grand Slam and Ken and Deirdre got married. Again).
So that's two trebles, four doubles, two singles and a wedding—which sounds like a night out with Alan Brazil—in eight seasons when Liverpool have won a European trophy.
It suggests to me that the momentum of doing well in one competition can carry on into another and that's why I reckon progress against Bayern Munich is an absolute must for the Reds.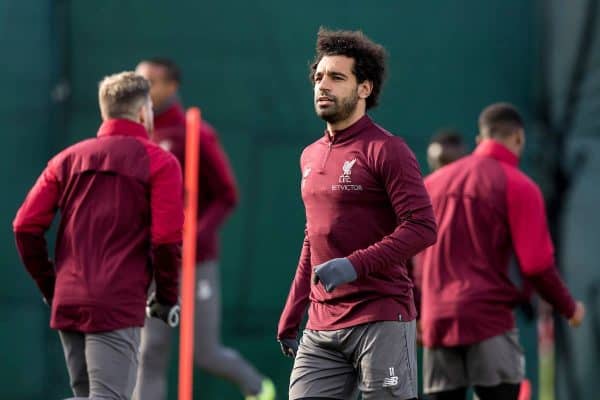 The fact that Man City could still do an unprecedented quadruple—and given their easy cup draws this season they'll probably get Jossy's Giants (Google it!) in the FA Cup quarter-final—or Tottenham a league and Champions League double is further evidence that building up a head of steam instead of having just one game a week can be beneficial.
But then history shows that only two English clubs have ever been champions of England and champions of Europe in the same season. Liverpool in 1977 and 1984. Man United in 1999 and 2008.
That, of course, shows just what an achievement it is to win both and when I interviewed Adam Lallana for Tuesday night's Liverpool vs. Bayern Munich official matchday programme and asked him if the Reds could be successful in both competitions at the same time he admitted he'd snatch my hand off just to win one of them, but I'd like to see Klopp go all out to win both.
I was on board with Klopp's team selection at Wolves in the FA Cup but there can't be any of that kind of thinking in the Champions League.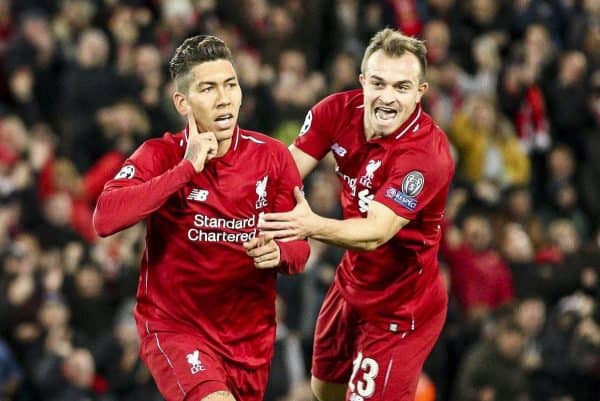 As desperate as we all are to win the Premier League, seeing Henderson lift the European Cup in Madrid—hopefully in front of Sergio Ramos—would be one of the best nights of your life and mine.
And with Liverpool having pretty much an all-or-nothing history when it comes to successful seasons in European football just getting to Madrid may also mean Hendo has already lifted a big silver trophy…
---
Chris McLoughlin writes for This Is Anfield each Friday; he's also senior writer for the Official LFC Matchday Programme and LFC Magazine. You can order the Liverpool vs. Bayern Munich programme here.