Liverpool may have been left frustrated by their 0-0 draw with Man United on Sunday, but it remains a hurdle cleared near the business end of the season.
Eleven games to go and no away trips left to face against the other 'big six' sides. This is a significant marker we have passed.
Back to the top of the Premier League we go.
Of course, we always want more, but with 11 left to play the destination of the title race remains in our hands.
We have been to Stamford Bridge, we've been to the Emirates, we've been to Wembley, we've been to the Etihad and now we've been to Old Trafford.
Hurdles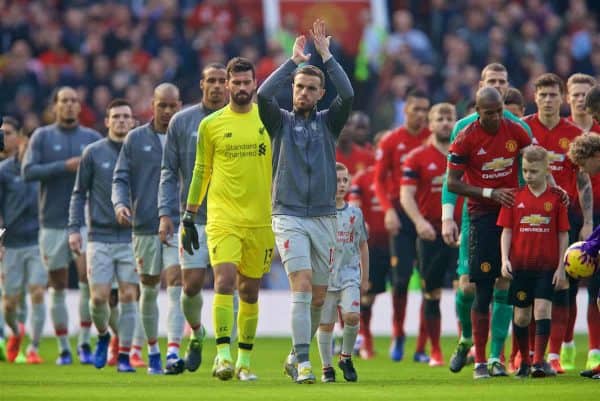 At this point of the season, it's all about passing markers and clearing hurdles, because before long, the sprint finish is going to appear.
We will chalk off two more league games this week and the season will start to condense pretty rapidly.
You need fresh legs for the sprint finish, by the way, and 120 minutes plus a penalty shootout at Wembley is only going to add weight to legs that are already facing an avalanche of fixtures.
Should Man City reach the semi-finals of both the FA Cup and the Champions League, then they will have only one more blank midweek between now and the end of the season, and that will be next week.
Legs will only get heavier, and if they win everything this season, then it's fair to say that they'll deserve to do so.
Mild Oddity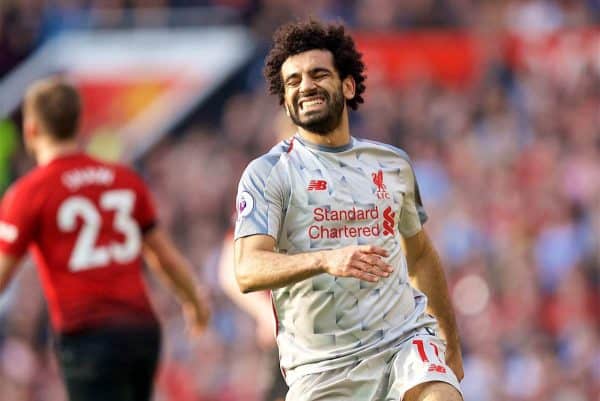 Sunday at Old Trafford was a mild oddity. The better team when it came to possession; the better team when it came to imposing ourselves.
You could even say there was an assured 'gait' to the way we dealt with the game. Certainly in the first half at least. If only we could have added a more compelling punch in front of goal.
Yet, we still needed the best goalkeeper in the world to pick the ball away from advancing United players bearing down on goal.
Sixty-five percent possession at Old Trafford, while still feeling a bit 'meh' about our overall performance, says a lot about how far we have come as a football team under Jurgen Klopp.
It also says a lot about how far United have regressed.
We weren't in top gear, yet there was a nervousness from our opponents about what we might do to them. There was a degree of 'rabbit in the headlights' at times; there was an essence of a collective holding of breath here and there.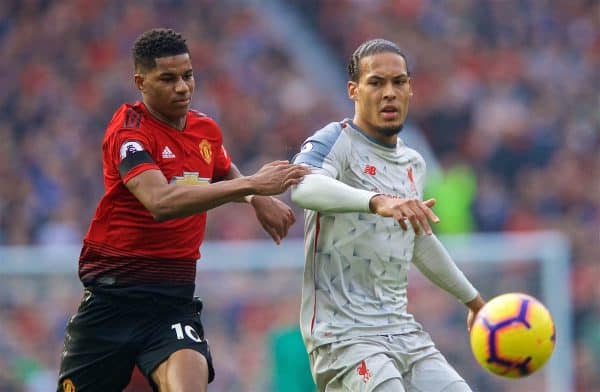 It's that sense of anticipation for us, yet a sense of foreboding for not just them, but for many others too.
There is one undeniable truth amongst all of this. There is a fear. There is a fear about this Liverpool, a fear that this Liverpool are the real deal at long last.
You can see it in the eyes of those who hold out hope that we'll blow it. You can see it in the way their shoulders tense up at the prospect of us going stratospheric once again.
This is the golden opportunity. If this Liverpool wins the Premier League then the floodgates will open, and a run of success will follow.
Reassuringly Frustrating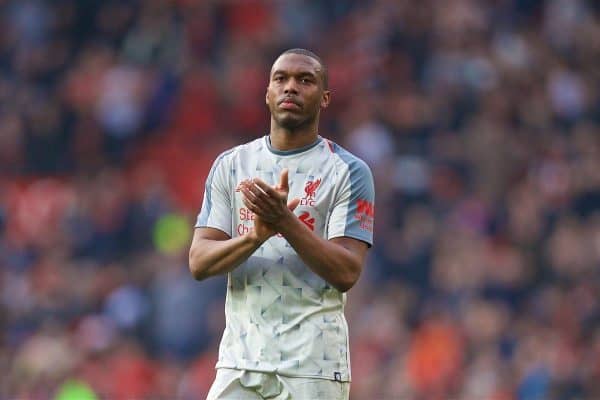 Walking away from Old Trafford with a point, yet feeling we like we are well-equipped with the skills to do much better, is both reassuring and frustrating.
It leaves you with mixed emotions and thoughts.
Before this game I suggested that United were nothing more than a bubble in an updraft. That that bubble was there to be popped.
Nothing I saw on Sunday has altered that point of view. We just didn't bring enough sharp implements to pop that bubble this time.
They are within that classic caretaker-manager bounce. We had it during the second half of the 2010/11 season, when Kenny Dalglish stepped in to replace Roy Hodgson.
All is fine while the caretaker is everyone's mate and life is fun. The cold reality of getting the job on a permanent basis is where the real work begins and where the extent of a manager's limitations can only be accurately gauged.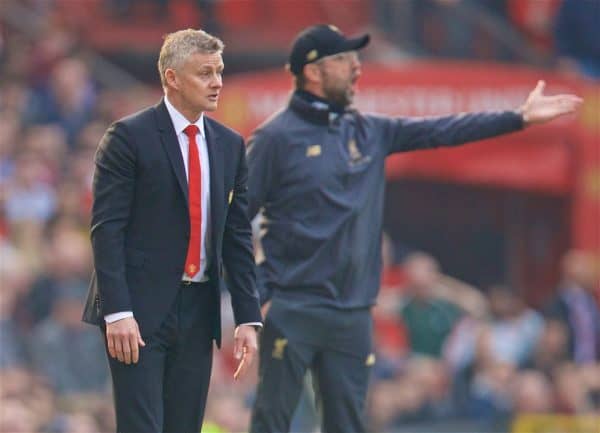 United are slowly driving into a cul-de-sac. Give Ole Gunnar Solskjaer the job and he then he doesn't live up to the audition, then it becomes a fourth 'wrong man' appointed since Alex Ferguson walked away.
Make a brave decision to give the job to someone else and that doesn't work out, then they'll forever be damned by the time they didn't give Solskjaer the job.
Either way, United feel like they are one rash appointment away from a generation on the periphery.
They feel increasingly insignificant with each passing game we play them.
The Challenge Ahead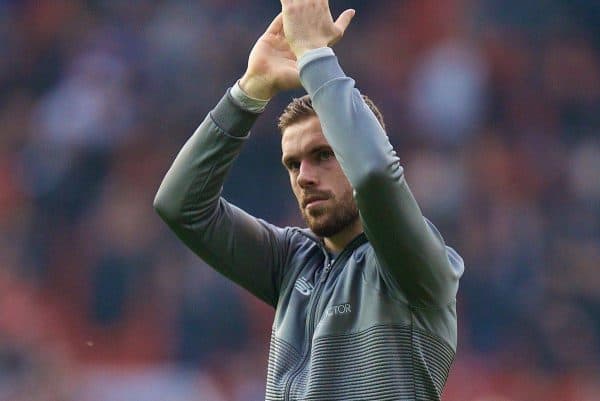 Watford at Anfield on Wednesday evening followed by the Merseyside derby on Sunday, at Goodison Park.
These are more markers to pass; these are more hurdles to clear.
Just go out there and win.