Naby Keita has won himself a starting spot in the Liverpool midfield of late and has been speaking to German media ahead of the meeting with Bayern Munich.
Despite starting the campaign in the team and looking good across pre-season, it has taken some time for Keita to begin to showcase his best form.
Across the past month or so, however, there have been first flashes, then longer periods, of showing the fans just what he's capable of.
After four successive league starts, he's likely to be in again from kick-off against the Bavarian giants in the Champions League—and in an interview with Sport Bild he makes it clear he'd like nothing more than to beat the German champions.
In October last season, Keita was sent-off for RB Leipzig against Bayern, a decision he feels was incredibly harsh. It proved defining, as his side exited the DFB-Pokal match on penalties after his red card.
"The dismissal was extremely bitter for me. I found the referee's decision very unfortunate," he said.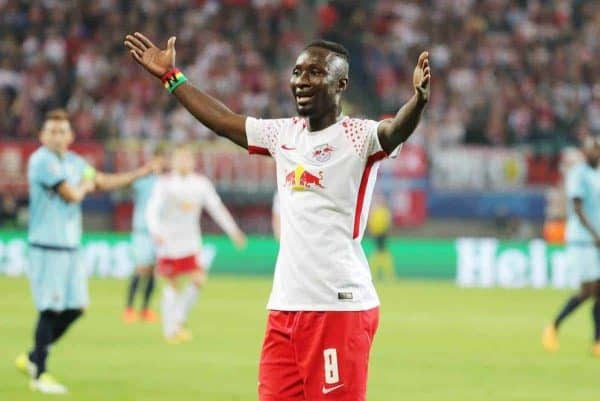 "For me, this renewed duel [in the Champions League] is now a great chance to do better."
There were, earlier in his career, suggestions that Keita could be moving to Munich—but he makes it clear he wanted to be at Liverpool and is delighted to be in the company of his team-mates and manager.
"Leipzig was my focus. Of course it's great when a club like FC Bayern [shows interest], but my way has shown that there are other good options in European football.

"I live my dream with Liverpool FC. It is a sensational team in which I am allowed to play.

"I moved to Liverpool to win the title.

"In the league championship we are in the title race, also in the Champions League I see our chance.

"We work hard to present the one or the other trophy to the fans at the end of the season.

"Jurgen Klopp is actually more active on the sidelines than some other managers. For us players, this is very motivating. He gives us extra energy on the pitch through his coaching."
Keita has been gradually eased back into the lineup by Klopp and, over the past few games, he has begun to link well with a few players in the forward line.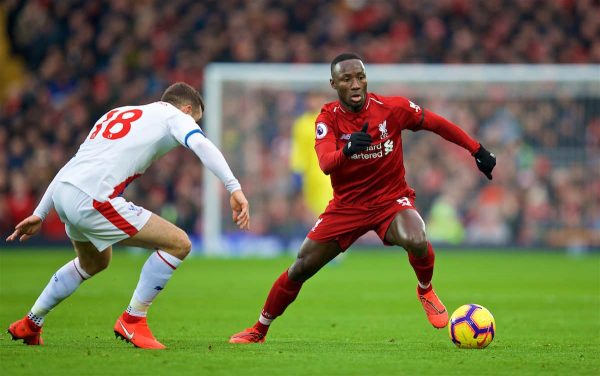 There remain rumours, however, that a former team-mate of his at Leipzig could become a new one at Liverpool: Timo Werner.
The German international has long been on the Reds' radar, and Keita was also asked about whether or not he'd encourage him to move to Anfield if the opportunity presented itself.
"We played together very well in Leipzig and he was one of my best friends. It's clear: Should he change [teams], then I'll ask Timo to come to us to Liverpool!"
Keita isn't the only one who would feel positively about a potential move; Sadio Mane—sharing the interview with his team-mate—also gave his recommendation for the Leipzig striker.
"When it became clear that Naby would join us, I often watched the games in Leipzig," Mane said.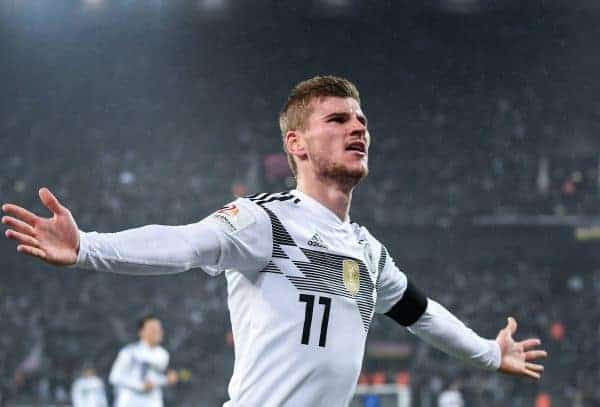 "Naby got some red cards…[and] missed a lot of important games and I was able to watch out for other players. I noticed Timo.
"I like his way of playing: very powerful, good degree, always with 100 percent. If he wants to join us, we are happy to welcome him to our team."
It's likely to be a rumour which runs on for the remainder of the season, and a transfer for which Liverpool and Bayern could do battle again in summer.
First, though, is the small matter of the last 16 clash, with the first leg at Anfield on Tuesday.
**READ MORE: Sadio Mane explains what Liverpool need to beat Bayern & aim for European glory