Sadio Mane is one of the most in-form players for Liverpool and can spearhead the challenge in the final months of the season, says Jurgen Klopp.
Liverpool's entire attack was on fire in the last outing, a 3-0 win over Bournemouth at Anfield.
But greater challenges lie ahead, with Bayern Munich and Manchester United the next two teams for Klopp's side to face.
They'll need every part of the side to be in form to emerge with two positive results and Mane can be key to any success thanks to being on top of his own game, says the boss.
Indeed, Klopp feels the Reds could already have made more from Mane's brilliance in the last few matches, reports the Echo.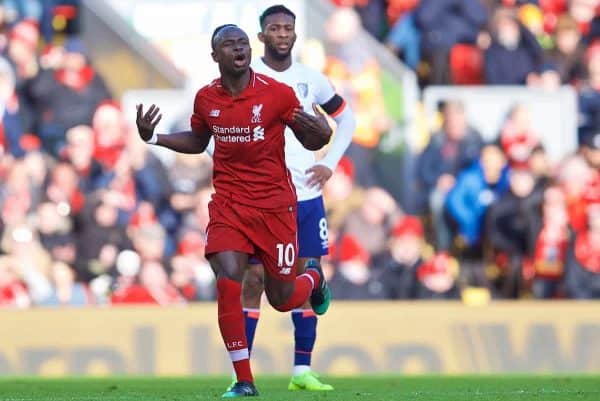 "He's in an outstanding shape.
"It was obvious against West Ham that he was our best player and he was against Leicester the one who caused them the most problems, scoring the first goal.
"If we used that half left space with him more often we could have had a lot more good situations.
"He's in brilliant shape… long may it continue."
In the all-action front three, it's often Mohamed Salah who gets most headlines on account of his goalscoring exploits.
Roberto Firmino, integral as he is in a tactical sense, is also regularly lauded, while Mane can sometimes, if not exactly be overlooked, certainly see his value underplayed by some.
Part of that is the fact he's the only one not to play centre-forward, while also he can be the forward man sacrificed to a more midfield-type role when required by Klopp.
But Mane's scoring this season has, domestically, taken a leap forward.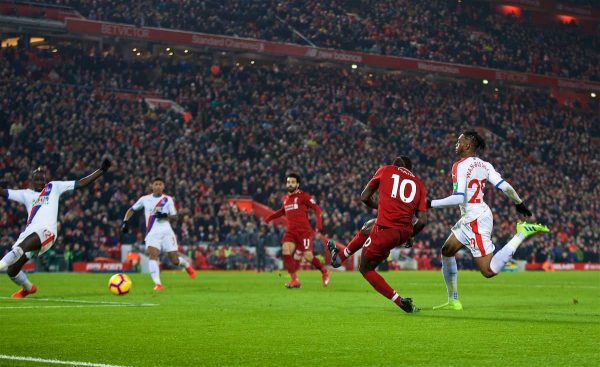 He has 12 goals in the Premier League thus far, after scoring in each of his last four appearances—leaving him just one short of his current best haul since signing for the Reds.
Last year, when the No. 10 scored 20 in all competitions, half were in league play and the other half in the Champions League.
Mane should certainly be looking to make it 15 for the season in the league this season, as a minimum target from this point, meaning he could quite feasibly strike 20 in all competitions once more—considering his impact in the knock-out stages in Europe last year.
As Klopp alludes to, he has been one of the Reds' most impressive figures of late, after a downturn in form a few weeks earlier.
Making the most of his upsurge in productivity will aid Liverpool in their quest for success this season and Mane could prove a critical difference in the next few, huge, games.