Liverpool fought out a 0-0 draw against Bayern Munich in the Champions League round of 16, first leg, leaving some feeling deflated. But should they be?
Bayern Munich have been one of the most consistent, successful sides in the whole of Europe over the past decade and their record of reaching the latter stages in Europe is exemplary.
Against that, the Reds held their own and created by far the better sights of goal, despite never really testing Manuel Neuer.
Of course, the flip side is that they head to the Allianz Arena without a lead to protect—and before that comes the small matter of the Premier League title challenge continuing, starting with a game at Old Trafford.
Karl Matchett (@karlmatchett) spoke to Matt Ladson (@mattladson) and Henry Jackson (@henryjackson87) to get their thoughts on the best and worst of the game at Anfield, and how the upcoming match against Manchester United might shape up.
The good…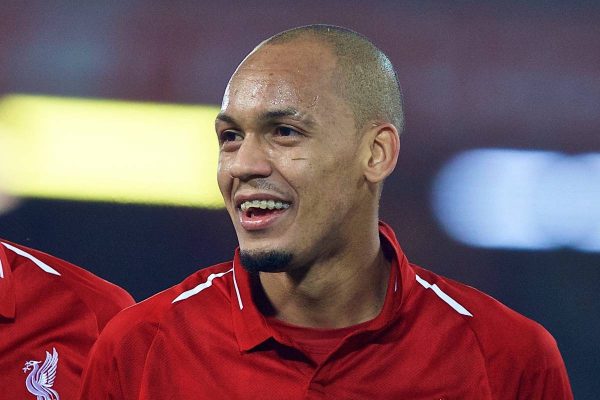 MATT: Fabinho at centre-back was superb, and Jordan Henderson and Naby Keita were the other two standouts, particularly in the first half.
Keita is really growing into this side and looking more confident, showing the qualities we'd heard of at Leipzig. He could be our key player in the final weeks of the campaign. He just needs a goal to really kick on!
The pre-match YNWA was excellent, and nicely done to drown out the Champions League anthem and it was good to see the Kop completely full 10 minutes before kick-off with plenty of banners and flags on show.
The Bayern fans were great too and the away leg should be some atmosphere in Munich.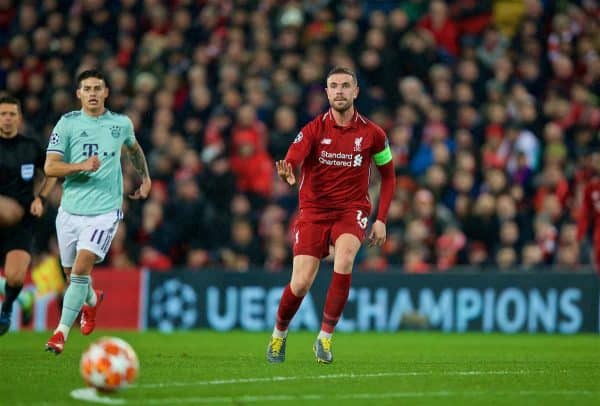 HENRY: To start with, I would say the performance was nowhere near as bad as some have made out. This was Bayern Munich we were playing, not Huddersfield!
There were moments of outstanding football, mainly towards the end of the first half, but the obvious focus has to be on the defence.
Without Virgil van Dijk, Liverpool did excellently, with the visitors failing to have a shot on target for the first time in a Champions League knockout game since May 2015.
A clean-sheet is significant.
Fabinho was outstanding slotting into the back-line—what an immense footballer he is—and Joel Matip also did well, apart from almost scoring an own goal.
I thought Henderson had his best game of the season, showing quality in every aspect of his game, whether it be leadership, passing or off-the-ball work.
Keita was also really good, despite fading a little in the second half, and once he clicks with his final ball he is going to be unstoppable.
Roberto Firmino also produced some moments of real class and I feel he has been unfairly put on a par with Sadio Mane and Mohamed Salah, who were both below-par.
KARL: The boys above nicely wrap up how good the back two were—that Fabinho block-tackle on Lewandowski was superb.
Naby's confidence was very apparent with two dribbles in particular and his footwork is really, really good.
Sometimes I actually feel he needs more movement ahead of him than we're giving to help him make that final pass, as he's often on the verge of overrunning it and needs a couple of options for the quick ball.
The high press was ludicrous—six-yard box at times!—but fantastic, loved the confidence that it displays in our ability to win it and not be worried if they bypassed it.
0-0 is nowhere near an awful result. Not perfect obviously, but fine.
…the bad…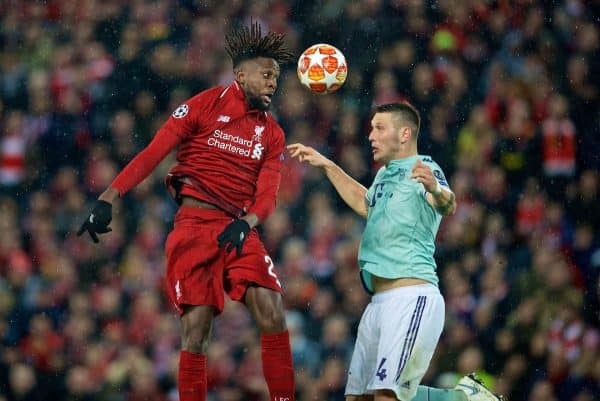 MATT: As much as the midfield three played 'well' the major issue for me with this team continues to be that if the front three don't score, our chances of scoring appear slim.
The full-backs rarely score, the centre-backs even rarer, and the midfield without Alex Oxlade-Chamberlain offer very few goals either.
I yearn for the days when a midfielder would hit one from the edge of the box—Keita has done this at his previous clubs and hopefully finds that.
The other frustrating aspect for me was Klopp's subs. James Milner and Divock Origi are not match-winning subs and perhaps indicated he was okay with a 0-0.
For me, the obvious sub seemed to be Shaqiri on for Firmino and move Salah—who was far from effective on the right—into the No.9 role. We'd have been more of a threat than with Origi like-for-like.
Early in the season we had Shaq and Sturridge seen as game-changers from the bench but now they're out of favour we have very little.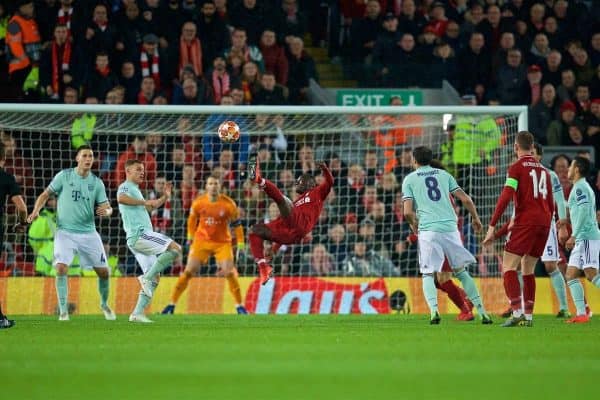 HENRY: As mentioned, I was frustrated by Mane and Salah. They didn't do huge amounts wrong, but they struggled to get involved and a few touches and passes were misdirected.
The main negative is not winning the game, I suppose, and the end product was nowhere near good enough, with so many dangerous counter-attacks ruined by wastefulness.
Trent Alexander-Arnold and Andy Robertson were both short of their best, too, but it is hard to be too critical of them.
One other bad point: Alisson's distribution. It's an unpopular opinion but I think it's been overrated all season, despite moments of quality. Stop hesitating and putting your teammates under pressure.
KARL: The split-second composure to finish a few chances.
Mane's spin and shot is the obvious one, but Firmino could also have lashed one high from the angle instead of chipping an overhit cross, and similarly Keita's attempted pass to free Robertson in the second half should have been easily completed.
From there it's a slid cross along the box and hopefully a goal.
We haven't been at our best level with these combinations and decision-making in the box over the past few weeks and, as Matt mentions, if the midfield don't score then that's a real issue if clear-cut chances aren't forthcoming.
…and how confident are you that the current form levels will be enough to beat Manchester United?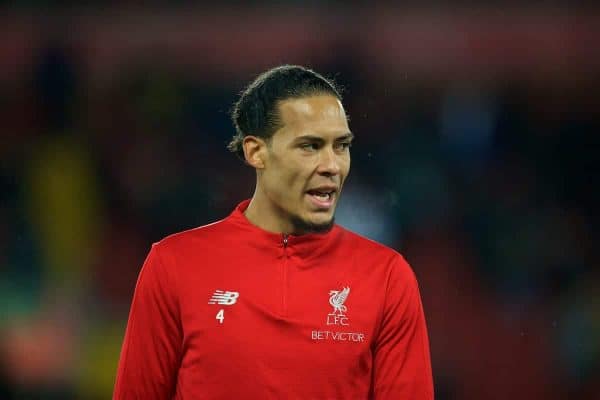 HENRY: The word 'confident' rarely comes into my mind when discussing Liverpool facing Man United. I have been damaged by too many defeats at Old Trafford over the last 20-25 years to ever think the Reds will definitely beat them.
Once again, I go into this game dreading everything about it, not least because United have got their groove back and will be so desperate to dent our title bid. They will fly out of the traps.
Liverpool are a better team, which is clearly a big deal, but I just hope we don't see them going into their shell, as they have too often away in big games this season.
The current form certainly isn't great on a consistent basis, but with Van Dijk back and hopefully Fabinho moved into midfield, there is no reason why the Reds can't get all three points.
They're due one at Old Trafford and three points would be enormous.
My gut feeling says it will be a draw, and while that will probably cause a hysterical meltdown, it would still literally put Liverpool top of the Premier League in late February.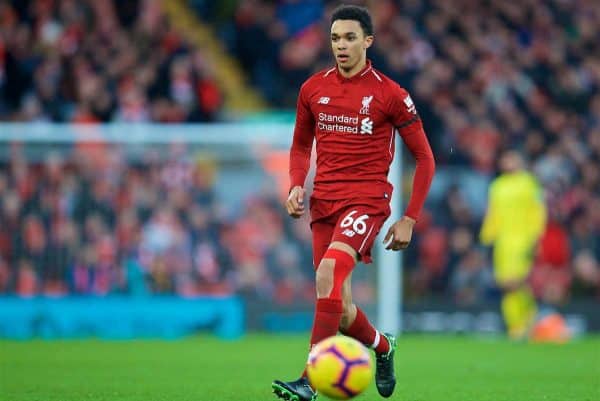 MATT: Like Henry says, you can't ever be 'confident' going to Old Trafford and in recent years we've played poor United sides there and still not won.
It is good though that we have had a tough game before going there, and perhaps not winning against Bayern will cause more of a reaction.
United's defence is their weakness and they aren't great defending counter-attacks or on the transition. They'll be expected to come at us more than they did under Mourinho, so it could play into our hands a lot more. Hopefully!
KARL: If teams want to win titles, they take these games—or runs of games—as huge inspiration and come out with nothing but intent.
Liverpool showed Bayern respect, but also clearly went out with an early game plan to win.
The same should be true against United and, Mourinho or no, Liverpool are a much better team man-for-man. There will be big match-ups (Trent against Martial, Fabinho against Pogba) which we'll have to win, but I'm optimistic about a non-defeat, at least.
And, as Henry says, that leaves the title still in our hands.