Liverpool left-back Andy Robertson will miss Scotland's long trip to Kazakhstan, but will join up with the squad for their following fixture.
The Reds defender did not leave with the rest of the Scotland squad, as he required dental surgery to remove a mouth abscess.
As captain, however, it was always likely he'd do whatever he could to help the team finally qualify for a major tournament, and thus he will re-join the squad after their opening fixture.
Aside from the recovery from the operation itself, there are two clear benefits for Robertson in missing the first Euro 2020 qualifier.
First off, missing the match itself gives Robertson an unexpected rest, given he plays just about every game for club and country—with his season tally standing at over 3,300 minutes for the Reds, the fourth-highest in the squad.
Secondly, the flight to Astana in Kazakhstan and back to Edinburgh would represent a 20-hour round trip—over 3,500 miles each way.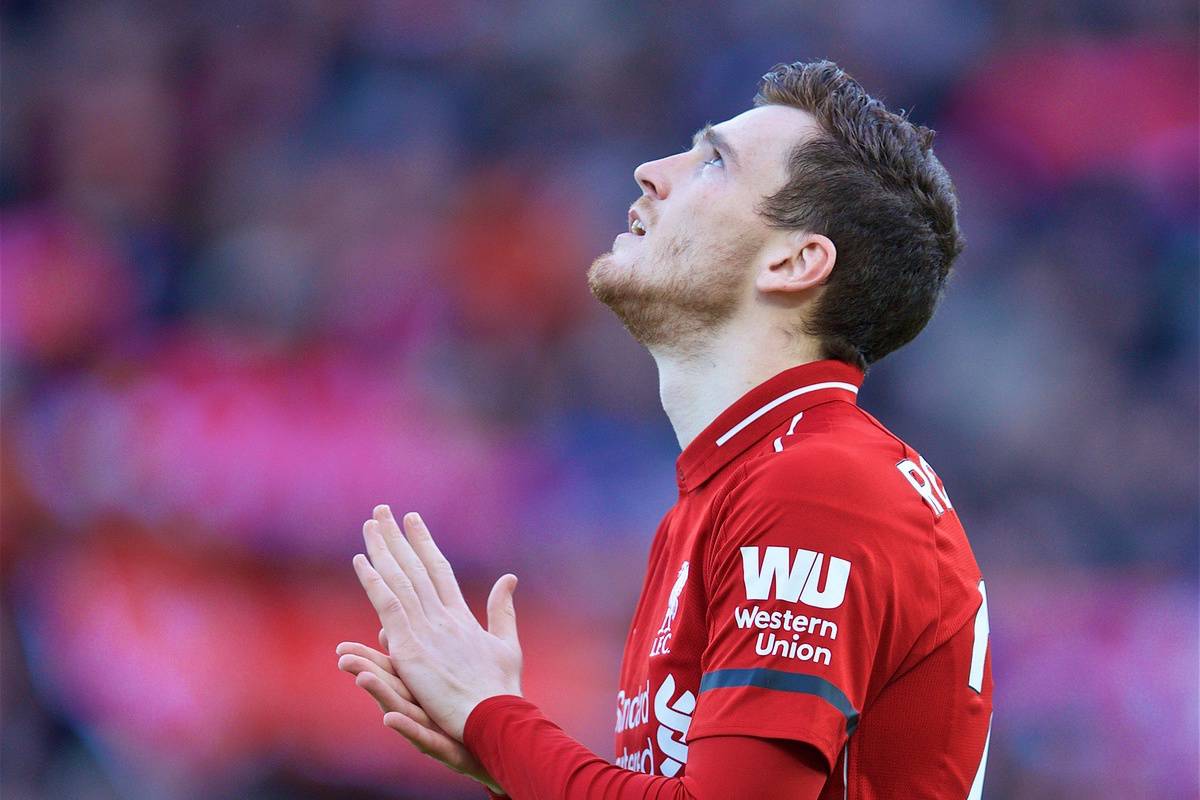 While the players obviously travel in comfort, the fatigue of travel, training, key fixture and return all plays a part, as it does with the Reds' South American or African stars when they embark on long-haul trips.
Robertson will return to the Scotland side for the next away game, which is in San Marino on Friday, where he will look to add to his 28 caps.
After the international break, barring injury, it's likely that Robertson will then feature in back-to-back Premier League games against Tottenham and Southampton—before another enforced absence in Europe.
This time it will be in the Champions League quarter-final first leg, with Robertson suspended for the match at home to FC Porto.