Jurgen Klopp has given a positive update on injuries to Liverpool quartet Joe Gomez, Trent Alexander-Arnold, Xherdan Shaqiri and Alex Oxlade-Chamberlain.
The Reds are back at Melwood after a two-week break for internationals, with Klopp's squad reporting for training ahead of Sunday's clash with Tottenham.
With just seven games left to play in the Premier League, Liverpool are in an increasingly healthy situation in terms of fitness, with Dejan Lovren and Jordan Henderson now back and Andy Robertson having undergone dental surgery.
Two players to withdraw from duty were Alexander-Arnold and Shaqiri, while Naby Keita returned to full fitness after being omitted from the Guinea squad.
Speaking ahead of the visit of Spurs on Sunday, Klopp gave an in-depth progress report on Gomez, Alexander-Arnold and Shaqiri, and in particularly the No. 12, who is now back with the squad after three months out.
"Yesterday they were all in training, all three pretty much the first full session," he told reporters at Melwood.
"We have to see how they react, it was no other alternative for Shaq and Trent, not being involved in the games in that period.
"Anything else would have been really crazy. They needed the treatment, rehab.
"Joe was back yesterday after 15 weeks—what a long time eh? But it looked really good.
"[These are] early stages. He's really now adapting again to proper football training, after having obviously thousands of rehab sessions.
"They should all be OK, I heard nothing different this morning, [they will] train again today and we will see."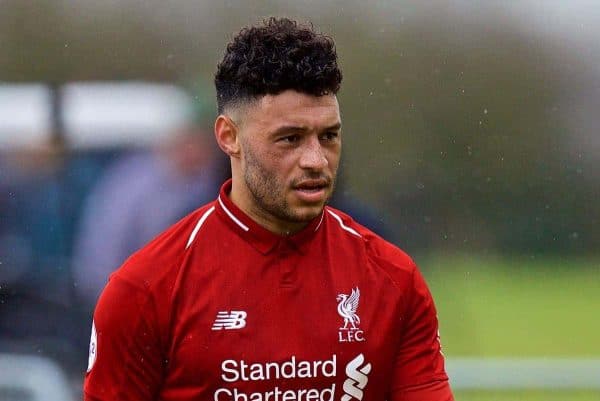 Klopp was unsurprisingly premature in his assessment of Oxlade-Chamberlain's recovery as he neared his comeback earlier this year, and the midfielder picked up a hamstring issue in his first game back with the U23s.
The manager was previously emphatic as to the 25-year-old's return, but reflecting on this he opted to take a more cautious approach.
"I think one of the biggest mistakes I made was being so [publicly] excited about having Ox back," he said.
"The spotlight was on the U23s game at Derby, it was pretty rare. I'm pretty sure Ox felt a little bit [before], so everyone was looking at it.
"Now we keep him a little bit in the shadow. He's in a good moment, [he'll] train and when he's properly ready to be back I'll inform you.
"But until then, I won't speak about Ox!"
The U23s are not back in competitive action again until April 6, just under a month on from their last outing, and Oxlade-Chamberlain's rehabilitation will likely continue behind the scenes.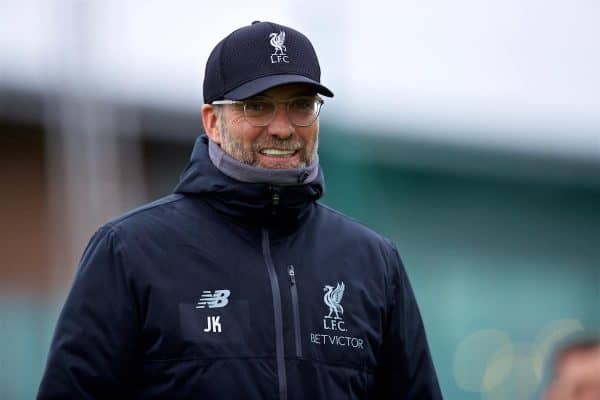 His inclusion should be considered a bonus this season, after closing in on a year out of first-team action, but Klopp is optimistic on the rest of his squad after the break.
"It's the first time that pretty much everyone came back healthy," he said.
"Since yesterday we've had them all together, the Brazilians came a bit later and Bobby and Ally did a bit less yesterday.
"It was still a good session, and today another session, tomorrow another session.
"I don't think Tottenham have had more, so that's the situation now. Let's play the game.
Mohamed Salah was one of those to enjoy rare time out, and Klopp anticipates this to have a great effect on the forward's outlook.
"One hundred percent, you gain freshness in that period," he added.
"If the boys have it off, they never have a day off, they train, but just individually. For the others as well, all good."